Analysis of pregnancy-associated factors after fertility-sparing therapy in young women with early stage endometrial cancer or atypical endometrial hyperplasia – Reproductive Biology and Endocrinology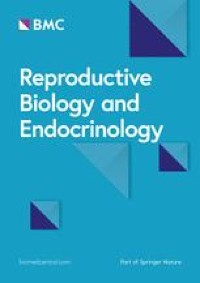 In this retrospective study, young EEC/AEH patients receiving fertility-sparing treatment with high-dose progestin were divided into pregnancy and non-pregnancy groups. These groups were then compared so that we could investigate treatment factors that might be associated with pregnancy after achieving CR. In the pregnancy group, 78.7% of pregnancies were achieved by ART treatment; 61.7% of these were achieved by IVF-ET. The live birth rate for the cases produced by ART was 53.2%; this is an excellent indicator of successful fertility-sparing management. The goal of such management is to obtain a baby, not just to get pregnant.
Until now, there has been inadequate evidence relating to the indicators for successful pregnancy after fertility-sparing treatment in patients with EEC/AEH. Osamu et al.identified several factors that were related to pregnancy, including recurrence before conception, endometrial thickness during ovulation, and patient age at the time that pregnancy was attempted [12]. Chae et al.concluded that tumor grade is a crucial factor influencing pregnancy outcomes [13]. Considering the different protocols and the length of time taken to get pregnant, and that these factors can be influenced by menstrual cycle, the work environment, and even epidemics, we calculated the interval from pregnancy permission to achieving pregnancy, or the termination of pregnancy, or recurrence, as 'follow-up' time. This allowed us to conduct a Cox regression analysis; this was important because such analysis has not been applied in other studies.
In general, advanced age is a recognized risk factor for female infertility, although we found that the age at the time of pregnancy permission had little impact on pregnancy success in our study. This is likely to be due to the fact that most of the patients included in our study were young; the mean age of females in the two groups was 31.2 ± 4.5 years and 32.6 ± 3.8 years, respectively, when they were allowed to conceive. On the other hand, due to the small number of cases included in this study, the association between age-related factors and pregnancy needs to be confirmed with more centers and larger samples of research.
Previous studies have reported reduced levels of fertility in obese women [19]. Our study demonstrated that a higher BMI was associated with a lower probability of conception. From our experience, it is more arduous for obese patients to get CR. These patients are more likely to relapse. Collectively, these factors result in a reduced chance of pregnancy. The underlying reason for this is most likely due to the surplus of endogenous estrogens produced by body fat and the fact that this can resist progestin therapy [8]. Furthermore, obesity could contribute to ovulatory dysfunction in women, thus making it difficult for women to conceive, either by NC or ART [15]. It is therefore essential to educate patients and instill the concept of weight loss by improving lifestyle and dietary structure.
The appropriate time window for evaluating the initial response to progestin remains unclear, although most studies prefer to focus on the three months following treatment. Negative endometrial findings have been reported after 10 weeks of treatment with MPA [20]. Koskas et al. demonstrates that the CR rate after 3, 6, 12, 18, and 24 months of treatment, were 30.4%, 72.4%, 78.0%, 80%, and 81.4%, respectively [6]. Our present findings indicate that the cure time to CR is clearly associated with the probability of pregnancy. From this standpoint, it is reasonable to suggest if remission occurs quickly, then the condition was not so severe, and thus, the chances of becoming pregnant are higher.
We should also consider the length of the fertility-sparing protocol. Some researchers have proposed that for the sake of higher efficacy, the appropriate duration of progesterone treatment should not be less than one year [9]. Niwa et al. stated that the drug should be administered for at least 6 months or 2 months after a lesion disappears [10]. Some Chinese researchers have suggested that a better form of management would be to continue therapy for 3–6 months after CR, even if the lesions disappeared after three months of therapy. It appears that clinicians hold various points of view with regards to the course of treatment. In our series of patients, 44.1% (30/68) of patients terminated their hormonal therapy when they first achieved CR, 41.2% (28/68) of patients received additional treatments for another three months, while 14.7% (10/68) of patients continued treatment for 6 months or longer. It is feasible that long-term high-dose progesterone might affect endometrial receptivity and reduce the pregnancy rate of early assisted pregnancies. In the future, it will be necessary to conduct randomized trials to confirm this issue.
Our analysis revealed significant differences in the number of HS procedures between the two groups (P = 0.011). We also found that the mean endometrial thickness after treatment in the pregnancy group was thicker than that in the non-pregnancy group. During treatment, frequent uterine cavity surgery, particularly D&C, is likely to cause mechanical damage to the endometrium. This may result in endometritis and a thinner endometrium and impair endometrial receptivity during fertility-sparing treatment [21]. These findings were similar to those published by Elizur et al. [22] and Fujimoto et al. [23]. Furthermore, repeated intrauterine operations might increase the risk of IA, and the IA rate in the whole cohort, 50% in non-pregnancy group and 27.8% in pregnancy group, separately) was quite high in our study. This probably related to the close monitoring with endometrial sampling (biopsies or D&C) through frequent uterine cavity operations, increasing the risk of IA and endometrium damage in this cohort. On the other hand, most of them we observed were mild, film-like adhesions, and it might be due to the improvement of detection and diagnosis rate of IA under hysteroscopy. Additionally, the RPL rate (11.1%) was relatively high in this cohort, which was an interesting finding and might be tied to the increased presence of IA and endometrium damage.
The recurrence of lesions has become a significant problem that we cannot ignore following hormonal therapy. The recurrence rate published ranged from 35% to 62.2% [12, 24, 25]. In our series, tumor relapse occurred in 16.7% (6/36) and 40.6% (13/42) of patients in the pregnancy and non-pregnancy group, respectively. We also found that patients experiencing relapse prior to pregnancy were 80% less likely to conceive than those without recurrence, thus implying that recurrence is highly detrimental to the establishment of a successful pregnancy. Maintenance treatment with low-dose cyclic progestin, or a progestin-containing IUD, is known to be associated with a lower risk of recurrence [8]. It is important that physicians should take active measures, such as standardized treatment protocols combined with reasonable maintenance treatment, and implement ART treatment as early as possible.
According to our analysis, pregnancy exhibits a positive effect on the endometrium. We found that the time to recurrence was longer in the pregnant group than that in the non-pregnant group (P = 0.002), and the recurrence rate was twice as high in the pregnancy group than the non-pregnancy group. These findings are similar to those reported by Park et al., who stated that the relapse rate was 20.5% and 36.6% in pregnant and non-pregnant groups. The multivariate analysis also revealed a significant improvement in RFS in the pregnant group [11]; this was identical to the findings published by Chae et al. [13]. High levels of hormones during pregnancy do not promote the progression of endometrial lesions, but do provide the same effects as a highly effective progesterone treatment. During delivery and the puerperal process, the decidual endometrium is completely exfoliated; this is equivalent to curettage and plays a therapeutic effect on endometrial lesions to prevent relapse, at least to some extent [8, 26]. On the other hand, pregnancy stops the vicious cycle of estrogen exposure caused by PCOS in obese females. However, regular tumor follow-up should be continued during pregnancy, with a follow-up interval of 6 months [27].
Usually, the use of fertility drugs lead to an elevation of estrogen during the ovulation induction cycle; this probably increases the risk of EC progression or recurrence. Azim and Oktay described the use of letrozole in conjunction with gonadotropins for controlled ovarian stimulation in order to avoid high estrogen levels associated with conventional regimens [28]. This protocol is widely applied by our unit; In our present series, the use of ART did not result in an increased recurrence of EC and therefore did not compromise the RFS of our patients, which were consistent with the results published in Chao et al. and Ichinose et al. [16, 17]. Actually, the RFS of our patients achieving pregnancy was better regardless of ART treatment. Previous research has shown that the probability of recurrence is higher when the time taken to achieve CR is longer [6]. Considering that many AEH/EEC patients are infertile, it is important to apply ART soon after CR is achieved.
This study had some limitations that need to be considered. First, this study was carried out in a single center with a relatively small number of patients. Second, our main methodology was retrospective chart review; it is therefore possible that selection bias could have occurred. Third, the details of IVF treatment are not fully collected, and we are going to present cases involving outcomes of IVF cycles and detailed IVF treatment information in the following study. Furthermore, a variety of confounding factors could have been present in our analysis, including performance status and patient/physician bias relating to treatment or pregnancy choices. The outcomes of the present study should be interpreted with caution and confirmed by large-scale research in the future. However, our study benefited greatly from the fact that it incorporated a long follow-up period and took into account pregnancy intervals. Ultimately, our study was more likely to represent a real-world circumstance of a patient attempting to conceive and perhaps was more generalizable than what might be expected from a prospective trial. Finally, we must continue to seek strategies that effectively benefit patients with conception after fertility-sparing therapy while safeguarding patient priorities, whenever safe and feasible.
Rights and permissions
Open Access This article is licensed under a Creative Commons Attribution 4.0 International License, which permits use, sharing, adaptation, distribution and reproduction in any medium or format, as long as you give appropriate credit to the original author(s) and the source, provide a link to the Creative Commons licence, and indicate if changes were made. The images or other third party material in this article are included in the article's Creative Commons licence, unless indicated otherwise in a credit line to the material. If material is not included in the article's Creative Commons licence and your intended use is not permitted by statutory regulation or exceeds the permitted use, you will need to obtain permission directly from the copyright holder. To view a copy of this licence, visit http://creativecommons.org/licenses/by/4.0/. The Creative Commons Public Domain Dedication waiver (http://creativecommons.org/publicdomain/zero/1.0/) applies to the data made available in this article, unless otherwise stated in a credit line to the data.
Disclaimer:
This article is autogenerated using RSS feeds and has not been created or edited by OA JF.

Click here for Source link (https://www.biomedcentral.com/)