Diagnostic chest X-rays and breast cancer risk among women with a hereditary predisposition to breast cancer unexplained by a BRCA1 or BRCA2 mutation – Breast Cancer Research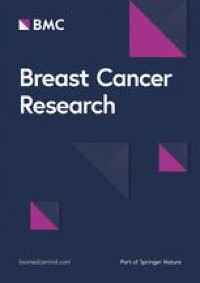 Study population
The GENESIS (for GENE SISter) study was initially set up to investigate the missing heritability of BC in a high-risk population with unrelated controls for conducting association studies [19]. GENESIS involved the recruitment of a study population enriched for susceptibility factors by case selection based on familial criteria (Supplementary Method Section), with consideration of environmental factors. Index cases were identified by the national network of family cancer clinics (Genetics and Cancer Group of UNICANCER) (i.e., 42 centers) when eligible, i.e., when diagnosed with infiltrating mammary or ductal adenocarcinoma, negative for BRCA1 and BRCA2 mutations, and had a sister with BC. The mutation screening strategy used was similar for all the clinics. Each family cancer clinic of the national network invited index cases to participate in the GENESIS study by letter or during consultations informing patients of their BRCA1/2 negative results and referred them to the coordinating center (Curie Institute, Paris, France) if index cases consented to participate. Index cases contacted unrelated unaffected friends or colleagues with years of birth matched to ±3 years and invited them to participate and referred those who accepted to participate to the coordinating center. The coordinating center organized the enrollment of index cases and their unrelated controls, collection of questionnaires, family, and clinical data of participants (Fig. 1).
All women completed a questionnaire on environmental, lifestyle and reproductive factors, and family history of cancer. Blood samples were collected at participation (see Supplementary Methods Section in Additional file 1.doc). We considered only women reporting European ancestry (i.e., over 95% of the study population) for this evaluation.
Exposure to low-dose radiation to the chest
Participants reported their history of chest X-ray exposure from diagnostic/screening medical procedures in a detailed questionnaire at the time of their recruitment. We considered procedures where the thoracic region was exposed such as conventional radiography, fluoroscopy, computed tomography, and scintigraphy (excluding mammograms). Age at exposure, number of exposures, type of procedure, and reason(s) for performing the examination were also documented.
To estimate lifetime exposure, pulmonary radiological examinations, preoperative radiological examinations, and radiological examinations of the heart and thoracic vessels were taken into account for all the reported procedures.
To exclude procedures that could have been performed because of BC diagnosis, we included exposures that occurred up to 1 year prior to BC diagnosis for cases and 1 year prior to the date of questionnaire completion for controls.
For each type of procedure, information on lifetime exposure (ever/never), number of exposures, and age at first exposure were collected. Variables considered in the analyses were ever versus never exposed, number of exposures, age at first exposure, and timing of first exposure relative to the first full-term pregnancy (FFTP).
We excluded 52 women who underwent radiotherapy for a benign disease 1 year prior to age at censoring (2.19% cases, 1.23% controls). Among cases, we also excluded 10 women (0.63%) who underwent radiotherapy for a cancer other than BC before their BC diagnosis.
DNA repair-related variants
We previously assessed the contribution of rare germline deleterious or likely deleterious variants (with minor allele frequency >0.5% in controls) in 113 DNA repair genes in familial BC by performing targeted sequencing of the entire coding sequence in 1207 cases and 1199 controls from GENESIS. Detailed information on the selection of genes, sequencing procedure and variants filtering and annotation is described in Girard et al. [20] (see Supplementary Methods Section in Additional file 1.doc). Published results of the association tests per gene are shown in Table 1. Sequencing data were available for 82.5% of the GENESIS subjects investigated in the present study. There was no difference in the distribution of the characteristics between the subsets of cases and controls with and without sequencing data (see Supplemental Table 1 in Additional file 2.doc).
Because each gene has very low deleterious or likely deleterious variant frequencies (frequency of the pool of variants for each gene ranged between 0% and 4.1% in controls) and thereby stratification by X-ray exposure and by gene led to very small numbers of subjects or even no subjects, we grouped the genes according to the value of their association with BC, i.e., the odds ratio (OR) point estimate obtained in the study by Girard et al. (Table 1) and classified them as follows: Group "Low" including genes with OR<0.9; Group "No Effect," including genes with 0.9≤OR≤1.1 and Group "High," including genes with OR>1.1. An individual could be assigned to more than one group if carrying variants in genes belonging to different groups.
Statistical analyses
To assess the association between chest X-ray exposure and risk of BC, we used logistic regression models. To assess whether the association varied according to tumor estrogen receptors (ER) status, we used multinomial regression models. Analyses were adjusted for age at censoring, which was calculated as the age at diagnosis for cases, and the age at interview for controls. Other adjustment variables were education level (not graduated, basic level, intermediate/high level), birth cohort (≤1945, 1946–1959, ≥1960), body mass index at diagnosis for cases, and at interview for controls (<18.5, 18.5–24.99, 25–29.99, ≥30), number of full-term pregnancies (nulliparous, 1–2, >2), age at FFTP (<20, 20–24, 25–29, ≥30), mammography exposure at least 1 year before censoring (ever/never), and family history of BC. For this latter variable, the number of first- or second-degree relatives affected with BC was generated. Since cases had an affected sister by design, we excluded one affected sister from the family history count to assess cases' BC family history distribution unbiased by the study design and classified BC family history as none affected, at least one 1st degree relative affected, or only 2nd degree relatives affected. We also adjusted for the number of chest X-ray exposures (≤5 vs. >5) when appropriate.
We assessed associations by birth cohort, age at censor, family history of BC, and DNA repair gene group; we used likelihood ratio tests to test for heterogeneity. Additionally, we adjusted for other gene groups when the analysis was stratified by the gene group.
We assessed heterogeneity between estrogen receptor (ER) tumor status using a multinomial logistic regression model and tested equality of coefficients between equations by difference between the log-likelihoods assuming a chi-square distribution with 1 degree of freedom (df) for never/ever exposed, 2 df for timing to first full-term pregnancy (FFTP) and age at first exposure, and 3 df for number of exposures.
To minimize potential survival bias, we also conducted an analysis restricted to cases diagnosed at most 5 years before enrollment in GENESIS.
Finally, as the DNA repair gene groups were defined using a priori bounds for ORs, we performed sensitivity analyses using different bounds (i.e., Group "Low": OR<0.8 or <1.0; Group "No Effect": 0.8≤OR≤1.2 or OR=1.0; Group "High": OR>1.2 or >1.0).
To evaluate the effect of missing information on the observed results, we performed multiple imputations using the chained equations method (MICE) [21, 22] as implemented in STATA [23]. This method uses a Gibbs-like algorithm [24] to obtain 100 imputed datasets with complete observations for each outcome. ORs estimated on the imputed data sets were pooled together using Rubin's rules to obtain valid statistical inferences [25].
All P values were two-sided and a 5% level of significance was used. All analyses were performed using Stata software version 14 [23].
Rights and permissions
Open Access This article is licensed under a Creative Commons Attribution 4.0 International License, which permits use, sharing, adaptation, distribution and reproduction in any medium or format, as long as you give appropriate credit to the original author(s) and the source, provide a link to the Creative Commons licence, and indicate if changes were made. The images or other third party material in this article are included in the article's Creative Commons licence, unless indicated otherwise in a credit line to the material. If material is not included in the article's Creative Commons licence and your intended use is not permitted by statutory regulation or exceeds the permitted use, you will need to obtain permission directly from the copyright holder. To view a copy of this licence, visit http://creativecommons.org/licenses/by/4.0/. The Creative Commons Public Domain Dedication waiver (http://creativecommons.org/publicdomain/zero/1.0/) applies to the data made available in this article, unless otherwise stated in a credit line to the data.
Disclaimer:
This article is autogenerated using RSS feeds and has not been created or edited by OA JF.

Click here for Source link (https://www.biomedcentral.com/)