Household income and medical help-seeking for fertility problems among a representative population in Japan – Reproductive Health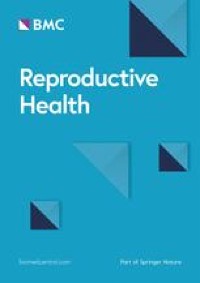 Data source and study population
We used data from the Married Couples Survey of the 15th National Fertility Survey, conducted in June 2015. The National Fertility Survey was carried out by the National Institute of Population and Social Security Research under the Ministry of Health, Labour, and Welfare to collect nationally representative data on topics related to marriage, childbirth, and child-rearing in Japan since 1977 [21, 28]. The survey used a stratified, random cluster sampling method to select 900 enumeration districts from the 2010 Population Census [28]. Eligible candidates for the Married Couples Survey were married women younger than 50 years old who lived in these 900 districts, including foreign residents who spoke Japanese [28]. Eligible people received a self-administered questionnaire through home visits, and upon completion, returned it in a sealed envelope at a follow-up visit [21, 29]. Respondents provided information about their husbands and themselves. The number of valid responses was 6598 (87.8% collection rate) [21]. Data on primary sampling units and stratification were not available due to constraints on secondary data usage.
Fertility status and medical help-seeking
Participants were asked whether they had ever worried about fertility problems. We categorized as subfertile those who reported current or previous subfertility by choosing the answer, "We (i.e., my husband and I) are currently worried about not being able to have a child" or "We were worried about not being able to have a child in the past." We categorized as fertile those participants who chose the answer, "We have never worried about not being able to have a child." Since the National Fertility Survey asked only about couples' fertility concerns, not infertility by medical definition [2], we defined fertile and subfertile according to respondents' perceptions of their relative fertility.
Subfertile participants were asked whether they had ever sought medical help for fertility problems. Those who chose the answer "We have never sought medical help" were categorized as non-help-seekers. Those who chose "We are currently undergoing testing or treatment" or "We have been tested or treated in the past" were categorized as help-seekers.
Household income and other possible related factors
The participants reported their own and their spouse's annual incomes from the previous year in increments of one million JPY (e.g., ≥ 2 million JPY and < 3 million JPY). We estimated annual household income by summing the midpoint value of each increment (e.g., 2.5 million JPY) for both participant and husband and then categorized income into four groups: low (< 4 million JPY), lower-middle (≥ 4 million JPY to < 6 million JPY), upper-middle (≥ 6 million JPY to < 8 million JPY), and high (≥ 8 million JPY).
We used the following sociodemographic variables as possible factors related to help-seeking: age (i.e., ≤ 29, 30–34, 35–39, ≥ 40), educational level (i.e., high school education or less, vocational or junior college education, university education or higher), employment status of participant and spouse at the time of the survey (i.e., full-time, part-time, self-employed, unemployed), length of marriage (i.e., ≤ 4 years, 5–9 years, 10–14 years, ≥ 15 years), number of existing children at the time of the survey (0, 1, 2, or ≥ 3), desire to have one or more children at the time of the survey (yes/no), living with their parents after marriage (yes/no), residential region (i.e., seven regions of Japan), and population size and density of the residential district (i.e., non-densely inhabited, less than 200,000 inhabitants, 200,000 to 1,000,000 inhabitants, more than 1,000,000 inhabitants) [30]. We gave an affirmative score to the desire to have additional children at the time of the survey if participants' ideal number of children exceeded their reported number of children at that time. No questions were asked about respondents' ethnicity, race or nationality, since the proportion of foreign residents in Japan is low (1.4% as of 2015) [31] and ethnicity questions are sensitive to some Japanese.
Statistical analysis
We described the distributions of sociodemographic variables according to fertility status. Chi-square tests were used to compare the proportions of nominal variables (i.e., employment status, desire to have a child, living with parents, and region of residence), and a Wilcoxon-type test for trend was used to compare the proportions of ordinal variables (e.g., age and length of marriage) between fertile and subfertile groups.
The primary outcome was medical help-seeking among those who experienced fertility problems. Thus, we conducted the following analyses using the subfertile subgroup. We described the distribution of the variables according to help-seeking behavior and then used chi-square tests to compare the proportion of nominal variables and Wilcoxon-type tests for trend to compare the proportion of ordinal variables between help-seekers and non-help-seekers. Univariable logistic regression was used to explore the association of each variable with help-seeking.
We conducted multiple logistic regression analyses to assess the association between household income and medical help-seeking, controlling for the other covariates. We excluded the husband's age from the multivariable model due to multicollinearity with the wife's age. Although the proportion of missing values was small (< 6%) for all variables, 386 (17%) subfertile respondents had missing data for one or more investigated variable. Thus, in addition to the complete case analysis, we conducted multiple imputations for the multivariable regression analysis using the multivariate normal imputation method to account for missing data. We included all explanatory variables and the outcome variable [32] (1.2% missingness) in the imputation model, creating 20 multiply imputed data sets. Categorical variables were imputed using a set of binary indicators for each category, and unrounded values were used for the analysis [33].
We also conducted sensitivity analyses using data of respondents who reported current subfertility to analyze whether the association of household income and help-seeking at the time when they faced fertility problems is consistent. We omitted variables regarding husbands' age, educational level, and employment status, living with parents, and residential regions to prevent overfitting. A two-sided P value of < 0.05 was used to define statistical significance. All analyses were performed using Stata version 14.2 (StataCorp., College Station, TX, USA).
Ethical considerations
The study protocol was approved by the institutional review board of the Graduate School of Medicine at The University of Tokyo (approval no: 2019270NI, approved on January 23, 2020) and by the ethics committee of Akita University Graduate School of Medicine (approval no: 2300, approved on September 20, 2019). The Ministry of Health, Labor and Welfare approved the secondary use of data from the National Fertility Survey, and informed consent was not required because of anonymous data.
Rights and permissions
Open Access This article is licensed under a Creative Commons Attribution 4.0 International License, which permits use, sharing, adaptation, distribution and reproduction in any medium or format, as long as you give appropriate credit to the original author(s) and the source, provide a link to the Creative Commons licence, and indicate if changes were made. The images or other third party material in this article are included in the article's Creative Commons licence, unless indicated otherwise in a credit line to the material. If material is not included in the article's Creative Commons licence and your intended use is not permitted by statutory regulation or exceeds the permitted use, you will need to obtain permission directly from the copyright holder. To view a copy of this licence, visit http://creativecommons.org/licenses/by/4.0/. The Creative Commons Public Domain Dedication waiver (http://creativecommons.org/publicdomain/zero/1.0/) applies to the data made available in this article, unless otherwise stated in a credit line to the data.
Disclaimer:
This article is autogenerated using RSS feeds and has not been created or edited by OA JF.

Click here for Source link (https://www.biomedcentral.com/)