Implementing CT tumor volume and CT pleural thickness into future staging systems for malignant pleural mesothelioma – Cancer Imaging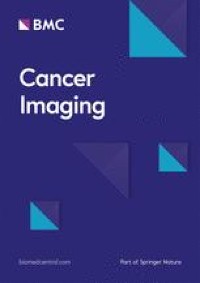 The present retrospective analysis of a surgical cohort being treated in a multimodality treatment concept showed a high correlation between preoperative assessed CT tumor volume and the actual tumor volume of the resected tumor specimen proposing a realistic reflection of CT data for preoperative decision-making. Furthermore, cTV was confirmed in alignment with previous studies to have a prognostic impact on OS. To our knowledge, pathological tumor weight and volume were assessed for the first time and being correlated with clinical measurements.
In 1998, Pass and colleagues [13] described a strong correlation between pre-operative CT tumor volume and prognosis being OS, progression-free survival and also with nodal spread. Moreover, they found an association between the cTV and the IMIG stage [13]. This was the first reported attempt of using the volumetric assessment for stratifying MPM patients. However, the manual tumor segmentation and the need for a time-consuming measurement, as well as the inter observer variability made the common use of cTV quite impractical. In 2010, Fan Liu and colleagues [14], benefitted from the use of semiautomatic computer method and imaging viewer system, for implementing a computer-aided tumor volume quantification. In their study, they grouped the TNM stages in "low stage" (I and II) and "high stage" (III and IV), finding a significant correlation between the cTV and the clinical TNM staging groups. However, this did not correlate when comparing the cTV with the pathological TNM stage. Nevertheless, they concluded that cTV variation after induction chemotherapy was a good predictor of the survival and computer-aided volume measurement could assist the radiologist in the precise tumor measurement. A group from the Harvard Medical School in Boston, embraced this principle and published two studies in 2012 [15] and 2018 [11]. The authors consistently focused on the prognostic performance of the cTV and they found a correlation between it and survival in MPM patients. In the second study [11], along with cTV, they evaluated in the same model, also a second descriptor of the MPM tumor burden: the maximal fissural thickness. After testing different models, they concluded that the combination of the cTV and the maximal fissural thickness performed better compared to the clinical AJCC staging even though there was no statistical difference in performance with the pathological AJCC staging [9, 12].
Overall, according to the literature and to our study results, pre-operative tumor burden may play a consistent role in the prognosis of patients with MPM. On the other hand, there is a consistent lack in correspondence between the clinical descriptors and the pathologic staging. This consideration supports the discussion around the evolving classification of the MPM in looking for incorporating different descriptors, to improve the clinical usefulness of the staging. Nowak at al [9], in their proposal for revisions of the T descriptors, proposed the measurement of pleural thickness as possible additional variable to incorporate into future staging. In our population, we found a correlation between cTT and IMIG stage, however, this variable failed to be retained in the multivariable analysis and showed to have no association with the OS. However, the combination of CT tumor volume and thickness showed a better result in potentially predicting survival time.
It is important to underline that, unlike most solid tumors, which are suitable for a robust mono-dimensional measurement, the morphology of MPM, and almost constant presence of pleural effusion, may complicate the quantification (Fig. 5). Magnetic resonance imaging (MRI) for preoperative staging for patients with malignant pleural mesothelioma is more precise than CT derived clinical staging especially in context of the assessment for surgical resection because of its higher resolution for soft tissue and the evaluation of invasion of the thoracic endothoracic fascia, chest wall, diaphragm, and mediastinal fat. Because of these reasons the British Thoracic Society (BTS) recommends thoracic MRI in the decision making for a multimodality therapy approach including surgical resection [16]. Specificity and sensitivity of the MRI show an association with the tumor stage, where both are increasing with the higher tumor stage (87.5% for T2 and specificity of 91% and sensitivity of 100% for T3 stage) [17]. This may result in a general upstaging due to a better distinction of chest wall and mediastinal invasion and a better patient selection for a potential macroscopic complete resection [18]. The cTT may be better reflected on MRI. This may be one of the reasons for the lack of prognostic significance of cTT in our population due to the evaluation on a CT scan and additionally to the small sample size.
On the other side, CT imaging plays a historical role in malignant pleural mesothelioma staging as it is widely accessible and has a lower inter observer variability compared to MRI. Furthermore, CT scan is the most frequently used technique and radiologists have a broader experience in their evaluation. Although the extent of chest wall and/or mediastinal invasion is less accurate with CT derived imaging than MRI, intrathoracic lymphadenopathy and extrathoracic spread can be better detected, respiratory and cardiac motion artefacts are less frequently in CT than MRI [19]. Limitation of the MRI is the long acquisition time that are also the cause of the aforementioned artefacts [20].
When it comes to the assessment of CT derived tumor volume its role in preoperative evaluation is manifest [15]. As described previously, several groups proofed the correlation of cTV and T-status and their impact on OS and PFS [1]. They showed, that large volumes are associated with nodal spread as well as post resection residual tumor burden and that they may predict outcome [21, 22].
The missing impact of pTV and pTW on OS might be explained by the fact, that the tumor burden per se is not decisive as a prognosticator. It is also the type and localization of the tumor's distribution as well as the lymph node involvement that may affect the patient's survival.
Nevertheless, it has not been yet implemented in current staging systems due to inter observer variability and lack of reproducibility [16, 23, 24].
Limitations
Our study has some limitations. Its retrospective nature carries an inherent bias. We have also to consider that our data are extracted from a purely surgical MPM population. Additionally, computed tomography generated T-stage suffers from the fact that in some cases not all measurements (lower, middle, upper) were available. Nevertheless, a minimum of measurements at two levels were required. This may result in a less representative value of tumor thickness measurement. Additionally, drawing any conclusion for the correlation of cTV and pTV is difficult, as the median volume of the specimen is much greater. This is due to the fact that resected diaphragm and pericardium, in case of EPD are part of it.
Rights and permissions
Open Access This article is licensed under a Creative Commons Attribution 4.0 International License, which permits use, sharing, adaptation, distribution and reproduction in any medium or format, as long as you give appropriate credit to the original author(s) and the source, provide a link to the Creative Commons licence, and indicate if changes were made. The images or other third party material in this article are included in the article's Creative Commons licence, unless indicated otherwise in a credit line to the material. If material is not included in the article's Creative Commons licence and your intended use is not permitted by statutory regulation or exceeds the permitted use, you will need to obtain permission directly from the copyright holder. To view a copy of this licence, visit http://creativecommons.org/licenses/by/4.0/. The Creative Commons Public Domain Dedication waiver (http://creativecommons.org/publicdomain/zero/1.0/) applies to the data made available in this article, unless otherwise stated in a credit line to the data.
Disclaimer:
This article is autogenerated using RSS feeds and has not been created or edited by OA JF.

Click here for Source link (https://www.biomedcentral.com/)