Inequalities in life expectancy in Australia according to education level: a whole-of-population record linkage study – International Journal for Equity in Health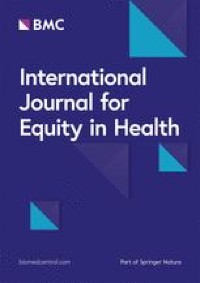 In Australia, life expectancy at adult ages varies substantially according to level of education. Among men and women at all ages, life expectancy in 2016 was lowest among those with no educational qualification and rose with increasing education. Absolute gaps between those with a university level of education and those with no educational qualification were substantial, being as great as 9.1 years for men and 5.5 years for women aged 25 years, and decreased with age. These absolute gaps were equivalent to a 10–25 % reduction in life expectancy for those with the lowest compared to the highest education levels. These relative differences in life expectancy increased with age (for men and women) and, reflecting lower life expectancies, were generally larger for men than women.
Our study is the first to estimate education-related life expectancy in Australia from individual-level data with high population coverage (> 85 %) and census data linked prospectively to Death Registrations. As a result, our estimates are likely to be the most accurate estimates to date. We note that our estimates are larger than have been previously documented for Australia [3, 20]. Australian data presented in an OECD report, based on death registrations linked to census data for 2011-12, found education-related gaps in life expectancy at age 25 years of 6.6 years for men and 3.7 years for women [3]. However, these are likely to be underestimates as they were based on linked death registrations only (population denominators were sourced externally) and the weights used to correct for the relatively low linkage rate (80 %) did not account for differences in linkage rates by education [21], which are likely lower in lower education groups.
While we acknowledge that longer lives do not necessarily translate into healthier lives, findings from this study highlight substantial inequalities in achieving the high life expectancies reported at the national level for Australia. The life expectancy reported here at age 25 for men with the lowest education in 2016 is equivalent to that for all men at age 25 in 1998 (52.4 years), while for women the equivalent year is 2001 (58.3 years) [22], corresponding to a 15-20-year lag.
Stark inequalities in life expectancy have been reported for other population groups in Australia. This includes a gap of 8.6 years in life expectancy at birth between non-Indigenous and Indigenous males and 7.8 years for females [1], and 5.0 and 4.0 years for males and females, respectively, living in rural and remote areas compared with those in major cities [23]. As expected, education-related inequalities based on individual-level data are larger than inequalities based on area-level socioeconomic level (compare Table 1 [at age 65 years] and Supplementary Table 2; see also [4, 11]). This is consistent with the fact that area-level measures are known to underestimate socioeconomic inequalities because of substantial within-area variation in socioeconomic position [13]. The inequalities found by our study, together with those reported for other population groups in Australia, highlight the pressing need to address social inequalities and the ongoing opportunities for further improvements to population health.
A degree of caution is required when directly comparing inequality estimates across countries, given that life expectancy estimates and the associated gaps can reflect differences in methodologies and data quality. However, comparisons are likely to be useful to benchmark, broadly, the size of Australia's education-related inequalities in mortality. Our finding that education-related gaps in life expectancy are considerable is consistent with international studies [3, 24,25,26]. The average absolute highest-lowest education gap in life expectancy at age 25 years for 25 OECD countries (including Australia) based on linked census-mortality data for 2015-17, was 7.4 years for men and 4.5 years for women [3]. While our estimates exceed these by 1–2 years, they are comparable to estimates for men in Belgium (9.9 years) and Slovenia (8.3 years) and for women in Sweden (5.0 years), Denmark (5.1 years) and Hungary (5.7 years) [3].
We found larger education-related differentials in life expectancy for men than women. This difference is typical of social differentials in general and has been shown to stem in part from the greater influence of men's education and income on household resources, although this appears to be changing [27]. Our finding that life expectancy gaps are larger for men than women is consistent with previous research which has shown larger absolute and relative education-related inequalities in mortality rates for men compared with women, particularly from deaths caused by injuries and accidents and causes associated with smoking and alcohol use [6].
Given the available data, it was not possible to examine reasons for the observed gaps in life expectancy. Previous research indicates mortality inequalities are likely to reflect unfair differences in resources that promote and protect good health, including money, knowledge, power and social connections [28, 29]. Consistent with this, Australian research has shown that socioeconomic inequalities are evident in behaviour-related risk factors (e.g. smoking, physical activity) [30], health care [31] and health conditions [13]. Previous Australian research found the largest absolute education-related inequalities in mortality were due to chronic diseases amenable to prevention, including lung cancer, ischaemic heart disease and chronic lower respiratory disease [6]. These findings suggest that in addition to addressing upstream social, economic and cultural determinants of health [32], the health system will play an important role in addressing socioeconomic inequalities in life expectancy and realising further population health gains.
Ongoing monitoring of within-country inequalities in life expectancy will be critical to assessing Australia's progress towards achieving reductions in inequalities in life expectancy [33]. However, even within countries, differences in data collection and linkage quality over time can limit ongoing monitoring and the ability to conduct historical assessment of the impact of policies. Linked data from the MADIP, assuming it is routinely updated and that linkage quality remains high, can facilitate ongoing monitoring of inequalities. Although efforts will need to be made to ensure these data are suitable for comparisons over time.
Rights and permissions
Open Access This article is licensed under a Creative Commons Attribution 4.0 International License, which permits use, sharing, adaptation, distribution and reproduction in any medium or format, as long as you give appropriate credit to the original author(s) and the source, provide a link to the Creative Commons licence, and indicate if changes were made. The images or other third party material in this article are included in the article's Creative Commons licence, unless indicated otherwise in a credit line to the material. If material is not included in the article's Creative Commons licence and your intended use is not permitted by statutory regulation or exceeds the permitted use, you will need to obtain permission directly from the copyright holder. To view a copy of this licence, visit http://creativecommons.org/licenses/by/4.0/. The Creative Commons Public Domain Dedication waiver (http://creativecommons.org/publicdomain/zero/1.0/) applies to the data made available in this article, unless otherwise stated in a credit line to the data.
Disclaimer:
This article is autogenerated using RSS feeds and has not been created or edited by OA JF.

Click here for Source link (https://www.biomedcentral.com/)