Long-term outcomes of endoscopic submucosal dissection for superficial esophageal squamous cell carcinoma in Taiwan – BMC Gastroenterology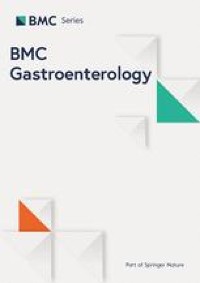 Endoscopic submucosal dissection has gradually become the standard and potentially curative treatment for SESCC, even though it is a technically demanding procedure. In this study, we reported the short-term outcomes, complications and long-term outcomes of ESD for SESCC in the largest reported cohort in Taiwan. We showed that ESD is a safe and effective procedure, but that it is associated with a high metachronous recurrence rate (40% at 5 years). In addition, we found that Lugol staining before or during the ESD procedure to characterize the background mucosal pattern could help to stratify the risk of metachronous recurrence. Our findings not only validate the efficacy and safety of ESD in treating SESCC, but also provide evidence to guide surveillance after ESD.
We recently reported a meta-analysis to evaluate the efficacy and safety of ESD for SECC, in which the mean en bloc and R0 resection rates for ESD were 97.1% and 92.0%, respectively. The most commonly reported adverse events after ESD were perforation/mediastinal emphysema (3.4%), bleeding (2.0%), and stricture formation (9.4%) [14]. In the present study, the complete resection rate was more than 85% and the complication rate was less than 5%, indicating the efficacy and safety of the ESD technique at our high-volume referral center. Post-ESD stricture is still a major concern when treating lesions with a large circumferential extension, especially those occupying more than three-fourths of the circumference [19,20,21,22]. Even though we prescribed oral prednisolone (30 mg) for 4–8 weeks, 41 lesions developed post-ESD esophageal strictures which required endoscopic balloon dilatation in this study. Many methods have been developed to prevent the problem of post-ESD stricture, including pharmacological prophylaxis, mechanical strategies, tissue engineering strategies, and autologous transplantation. Among these methods, the use of steroids is currently the most commonly applied strategy to prevent esophageal post-ESD stricture, however these methods cannot completely prevent stricture in all patients [23, 24]. Sakaguchi et al. combined steroid injections and the shielding method with polyglycolic acid sheets which showed effectiveness in preventing post-ESD stricture. However, further studies are needed to evaluate whether polyglycolic acid (PGA) shielding has an additional effect on steroid injections [25], and a more effective and safe method to prevent stricture is still needed.
Metachronous recurrence cannot be totally avoided after ESD, and an increasing amount of research is focusing on this issue. In our cohort, 41 patients developed metachronous recurrence (17.9%), and the metachronous recurrence rate at 5 years was 40%, which is similar to previous reports [26, 27]. Furthermore, we identified that multiple small LVLs (> 10 in number) over the background mucosa was a predictor for metachronous recurrence. This method is useful and can be performed before or during the ESD procedure. In this study, we characterized the Lugol staining pattern into two types, few and multiple LVLs, which would be easier to use in clinical practice, compared to a previous study [28]. Future studies to treat the high-risk background are needed to prevent recurrence.
In this study, more than 70% of the patients had multiple LVLs in the background mucosa and 61.7% also had a history of head and neck cancers. The high metachronous recurrence rate in our cohort may be partly explained by a field cancerization phenomenon [29]. Waridel et al. first reported that inactivation of the p53 tumor suppressor gene and proliferation of cells containing p53 mutations are important biological steps in field cancerization [30]. Kobayashi et al. later also proved that p53 point mutations not only exist in high-grade dysplasia/carcinoma in situ, but also in a large number of low-grade dysplasias [31]. Muto et al. also reported that the aldehyde dehydrogenase 2 (ALDH2)-deficient genotype was associated with the appearance of numerous background LVLs [32, 33]. Subsequently, a meta-analysis also confirmed that polymorphisms of the ALDH2 gene were related to ESCC [34].
Besides, the present 10-year disease-related survival rate of all patients was more than 90% which was similar to those found in the previous studies from Japan [26, 35,36,37]. But, the overall survival rate was lower than 70%. The main difference between our study and the reports from Japan is that our patients had much higher (approximately 60%) concomitant head and neck cancer. The incidence of head and neck cancers is high in Taiwan due to non-negligible population with behavior of alcohol drinking, betel nut chewing, cigarette usage. As previous studies reported, upper aerodigestive tract squamous neoplasm shared the common risks. In our hospital, regular screening of esophageal squamous neoplasm was suggested for patients with head and neck cancers for decades. Survival of patients with esophageal squamous cell neoplasm (ESCN) significantly decreased when patients with second primary cancer (such as lung cancer, head and neck cancer, etc.) as Sato et al. reported [38]. Other studies also demonstrated that the location of head and neck cancer and type C or D Lugol staining background were also risks of synchronous ESCN [15, 16, 39, 40, 41]. As a result, although the present 10-year disease-related survival rate was similar to the reports from Japan, the overall survival rate was lower than 70% when consideration of the impact of concomitant head and neck cancer. In our study, more than 60% of patients had a history of head and neck cancers and the tumor location was more than 50% at the oropharyngeal and hypopharyngeal areas.
The current study has several limitations. First, this was a single-center, retrospective study. Second, the sample size was not large, and this may have affected the parameters of long-term outcomes. Third, the clinical outcomes of ESD were based on the experience of the endoscopists, which may have caused a limitation to external validity. Although our study provides data showing favorable long-term outcomes, a multicenter, prospective study is required.
In conclusion, ESD is a feasible and effective treatment option for superficial esophageal neoplasia. Although esophageal stricture is a major concern after ESD, it can be managed by endoscopic balloon dilatation. Hence, ESD should be suggested as a preferred treatment option for lesions amenable to endoscopic treatment. In addition, multiple LVLs over the background mucosa was an important predictive factor for metachronous recurrence, and this can be used to guide surveillance programs after ESD.
Rights and permissions
Open Access This article is licensed under a Creative Commons Attribution 4.0 International License, which permits use, sharing, adaptation, distribution and reproduction in any medium or format, as long as you give appropriate credit to the original author(s) and the source, provide a link to the Creative Commons licence, and indicate if changes were made. The images or other third party material in this article are included in the article's Creative Commons licence, unless indicated otherwise in a credit line to the material. If material is not included in the article's Creative Commons licence and your intended use is not permitted by statutory regulation or exceeds the permitted use, you will need to obtain permission directly from the copyright holder. To view a copy of this licence, visit http://creativecommons.org/licenses/by/4.0/. The Creative Commons Public Domain Dedication waiver (http://creativecommons.org/publicdomain/zero/1.0/) applies to the data made available in this article, unless otherwise stated in a credit line to the data.
Disclaimer:
This article is autogenerated using RSS feeds and has not been created or edited by OA JF.

Click here for Source link (https://www.biomedcentral.com/)