Modified completely intrafascial radical cysprostatectomy for bladder cancer: a single-center, blinded, controlled study – BMC Cancer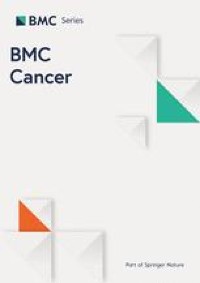 An increasing number of urologists have attempted to adopt preserving techniques in an attempt to improve patients' post-operative functional outcomes after radical cystectomy. However, these modifications maybe compromise the oncological safety, leading to more local recurrences and metastatic diseases [6, 13]. Urothelial carcinoma should be considered as a potential lethal cancer, as relapse and metastasis can be catastrophic for patients and refractory for surgeons. Thus, privileging post-operative function at the cost of cancer relapse deserves to be carefully considered.
Mainly 3 types of techniques are applied to preserve the patients' continence and potency following cystectomy: prostate/prostatic capsule-sparing technique, seminal-sparing technique, and nerve-sparing technique. Only limited evidences were available to evaluate the post-surgical effect when comparing these 3 techniques. A past retrospective analysis from a single-center demonstrated that these 3 techniques presented with comparable oncological outcomes in terms of local recurrence and cancer-specific survival, although capsule-sparing cystectomy and seminal-sparing cysto-prostatectomy showed a remarkably superior sexual function preservation rate when compared to that with nerve-sparing technique [14]. Similarly, in a randomized controlled study, Jacobs et al. identified a trend in favor of capsule-sparing cystectomy with regard to patients' sexual function when compared with the nerve-sparing surgery, although no significant difference was tested (p = 0.06) [15]. However, the oncological risk of prostate/prostatic capsule-sparing and seminal-sparing surgeries was increasingly being questioned. Unlike the standard RC, transrectal biopsy or transurethral resection of prostate (TURP) was compulsively required before cystectomy [16, 17] so as to exclude prostatic-invaded urothelial carcinoma and prostate cancer. This pre-surgical approach may be bothersome and a financial burden for many patients. Moreover, TURP for patients with bladder cancer and sparing capsule and seminal vesicles may increase the risk of further metastatic diffusion [18]. Hautmann and Stein indicated that the distant failure rate of prostatic capsule- and seminal-sparing cystectomy was at least twice as high as that expected for a given series and > 5% higher as compared to that with the standard radical cystectomy [6].
Considering the oncological risk of prostate/prostatic capsule-sparing and seminal-sparing surgeries, we modified the conventional nerve-sparing technique and proposed our "completely intrafascial" cysprostatectomy. Present studies on male pelvic neuroanatomy have illustrated the pelvic plexus and the course of automatic nerves arising from it. At present, we have known that the pelvic plexus was located retroperitoneally on the lateral wall of the rectum with its midpoint related to the tip of the seminal vesicle [10]. Branches splitting from the pelvic plexus were arranged in a vertical plate lateral and closely adjacent to the seminal vesicles and then coursed to the prostate and surrounding the prostate [11]. The periprostatic nerves dispersed on the surfaces of the prostate and striated urethral sphincter in a cage-like fashion [19, 20]. Based on this understanding, we realized that the inferior effect of nerve-sparing technique to seminal-sparing surgery may be attributed to the injury of the nerves adjacent to the seminal vesicles and that the inferiority in preserving the capsule may be attributable to the removal of the nerves dispersing on the ventral and dorsal surfaces of the prostate. We modified the conventional maneuvers by dissecting the posterior bladder space internally to SVF and removing the prostate medially to the prostatic fascia, so as to protect and preserve the abutting nerves to an extreme. Puppo et al. reported a seminal-sparing technique combined with intrafascial prostatectomy to preserve the patients' potency following cysprostatectomy [13]. The main difference from these techniques was that the entire seminal vesicles within SVF could be removed to preserve the adjacent nerves and thus reduced the risk of retaining tumor residue on the seminal vesicles.
Our retrospective study demonstrated that our proposed innovation is oncologically safe. Oncological outcomes did not differ in terms of the PSM and the recurrence and metastatic rates when compared to that with the conventional interfascial nerve-sparing surgery. This modified intrafascial cysprostatectomy led to a 10% relapse rate and a 10% metastatic rate within an average 15.7-months follow-up, which were comparable to those of the standard surgery. Moreover, all the patients receiving intrafascial techniques did not undergo any additional pre-surgical examination, either biopsy or TURP. Our previous systematic review confirmed the oncological safety of intrafascial prostatectomy with stringent case selection and patients' inclusion [21]. Moreover, 2 cases of incidental prostate cancer were reported in this inferred group. The serum prostate-specific antigens of both the patients were < 0.1 ng/μL at 6-week after the surgery, and no biochemical recurrences were noted during the follow-up.
Included patients in our study had pre-operative clinical T1–3 stages bladder cancers and as shown in Tables 3, 3 cases and 5 cases were showed post-surgical pathological T4 stages in the intra- and inter-fascial group, respectively. Extravesical disease may compromise cancer control in the intrafascial group as our modified dissections were closer to the bladders. Evaluation systems based on preoperative imaging such as Vesical Imaging Reporting and Data System (VI-RADS) score could help asses bladder cancer staging before surgeries [22, 23]. Moreover, we included totally 6 cases with high-risk T1 stage cancers in our study. Prediction of high-risk was based on clinical-pathological parameters such as tumor grade, multifocality, size of tumors and the presence of carcinoma in situ. Some biomarkers such as baseline basophil count, survivin and circulating tumor cells could provide more accurate risk stratification to discriminate patients with higher risk T1 diseases who need early radical surgeries [24,25,26].
Regarding on patients' post-surgical sexual function evaluated by IIEF-5 score, our retrospective data showed that completely intrafascial technique offered a significant advantage to preserve the patients' post-surgical erectile function in comparison with the conventional nerve-sparing cystectomy, with higher means of the IIEF-5 score at 3, 9, and 12 months follow-up after cystectomy and a lower decrease from the baseline at 3, 6, 9, and 12 month follow-up after the surgery. Moreover, the survival analysis with the Kaplan–Meier methods indicated that the intrafascial approach offered a faster recovery of potency when compared to that with interfascial maneuvers. This could be explained by that our intrafascial dissection preserved more cavernous nerves adjacent to the seminal vesicles and dispersing on the surface of the prostates. Despite this effort, the nerve-sparing surgeries were still detrimental to patients' potency. All the patients of both group revealed significant decreases of IIEF-5 score from baseline and especially at 1 month after surgeries, the mean decreases were − 9.4 and − 11.1 in intra- and interfascial group, respectively. These declines were improved to a large extent at 3 month follow-up because a big proportion of patients chose to take PDE5-Is due to unsatisfied intercourse. We stratified the included patients to normal EF and mild ED. It seemed that the IIEF-5 score of patients with normal erectile function before surgery descended more seriously as compared with patients with mild ED. Statistical significance could be detected in favor of intrafascial techniques in the mild ED subgroup in accordance with patients' post-surgical IIEF-5 scores at 3, 6, 9, and 12 month follow-up. With regard to continence, intrafascial cystectomy seemed to offer a slight advantage for the earlier recovery of daytime and night-time urinary control, which was found to be constant with the one-arm consecutive series study conducted by Kessler [27]. However, the overall continence rate at 12 month failed to demonstrate any statistically significant difference between the 2 groups.
There were several limitations in our study. Firstly, it was a single-centered study. We reviewed the cases of last 5 years who were pre-operative potent and underwent nerve-sparing cystectomy. In fact, we had expanded the inclusion criteria by including patients with mild ED. But at last we only included overall 44 patients and the sample size was still insufficient. In the completely intrafascial group, only 3 patients had pre-operative normal sexual function and IIEF-5 scores greater than 21. Statistical significances could only be detected in a few comparisons maybe due to the insufficient cases in each subgroup. A main limitation of our study was the type of study design. It was a retrospective cohort study and the grade of evidence was low as compared with randomized controlled studies. From the year of 2007, we modified our technique and proposed the completely intrafascial cystectomy. Thus the follow-up duration of patients undergoing innovational cystectomy was shorter than the patients in control interfascial group. Regarding the inconsistency of follow-up, further verification is required to validate the present comparable oncological safety of intrafascial technique versus interfascial approach. Moreover, due to the short period of follow-up, we could not measure and compare the cancer specific survival and overall survival of patients between the two groups. At last, our results showed a significantly higher IIEF-5 scores and continent rates in favor of the modified technique, but the superiority was not dramatic, especially for the recovery of continence. Thus the advantages of our modified technique on patients' sexual function and earlier recovery of continence needed further investigations by multi-centered, perspective and randomized trials in the future.
Rights and permissions
Open Access This article is licensed under a Creative Commons Attribution 4.0 International License, which permits use, sharing, adaptation, distribution and reproduction in any medium or format, as long as you give appropriate credit to the original author(s) and the source, provide a link to the Creative Commons licence, and indicate if changes were made. The images or other third party material in this article are included in the article's Creative Commons licence, unless indicated otherwise in a credit line to the material. If material is not included in the article's Creative Commons licence and your intended use is not permitted by statutory regulation or exceeds the permitted use, you will need to obtain permission directly from the copyright holder. To view a copy of this licence, visit http://creativecommons.org/licenses/by/4.0/. The Creative Commons Public Domain Dedication waiver (http://creativecommons.org/publicdomain/zero/1.0/) applies to the data made available in this article, unless otherwise stated in a credit line to the data.
Disclaimer:
This article is autogenerated using RSS feeds and has not been created or edited by OA JF.

Click here for Source link (https://www.biomedcentral.com/)