Variable clinical characteristics and laboratory results in five patients with Chinese Good's syndrome (thymoma and hypogammaglobulinemia): an 8-year retrospective analysis in a university hospital in China – BMC Immunology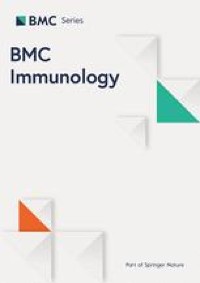 To the best of our knowledge, clinical immunology services became available in Hong Kong in 2016, and at that time, there were no specialist immunology services for adult immunodeficiency in mainland China. General awareness regarding the care of immunodeficient adult patients is still inadequate in China [4]. GS and thymoma-associated immunodeficiency are rare clinical entities that are often presumed to be common variable immunodeficiency due to the lack of awareness and recognition of this syndrome. This syndrome often goes unrecognized if a thymoma is not detected. Defects in cell-mediated immunity are important causes of increased susceptibility to bacterial infections by encapsulated organisms and opportunistic viruses and fungi [5]. Further investigation of the immune system, including the detection of hypogammaglobulinemia and low or absent B cells, corroborates the diagnosis of GS. Current treatment for GS involves immunoglobulin replacement to maintain adequate trough IgG values, which can prevent long-term complications and reduce mortality.
In a large retrospective GS study in 2017, 47 GS patients from 27 studies were reported in China [3]. The initial clinical presentations varied. Sinopulmonary infection (74%) was the most common manifestation, followed by skin infection (10%) and intestinal tract infection (10%). Diarrhea was present in 36% of the patients, and autoimmune manifestations were present in 36% of the patients [3]. In this study, infections were identified in 100% of the hospitalized GS patients, suggesting that infection was the most frequent cause of hospitalization for GS patients [6].
In another large analysis of the clinical and laboratory features of 78 GS patients in the UK [2], 74 patients (95%) presented with infections, 35 patients (45%) had bronchiectasis, 7 patients (9%) had chronic sinusitis, and only 8 patients (10%) had serious invasive fungal or viral infections. Twenty (26%) patients suffered from autoimmune diseases (pure red cell aplasia, hypothyroidism, arthritis, myasthenia gravis, systemic lupus erythematosus, and Sjögren's syndrome) [2]. Morbidity in GS patients is related to these infectious and autoimmune complications [2]. In contrast, none of the 5 GS patients in this study had autoimmune diseases. Diarrhea is a common symptom, and the etiology is straightforward in many cases. However, a common etiology was not identified in case 4; the patient had lost nearly 25 kg without IVIG treatment. Moreover, recurrent diarrhea, therapeutic resistance, secretory diarrhea, and even recurrent giardiasis have been reported in GS patients [7, 8]. Alternatively, the sole presentation of GS may mimic that of Crohn's disease [9]. Therefore, GS should be considered in the differential diagnosis if patients persistently present with chronic diarrhea [10].
Lichen planus has frequently been documented to be associated with GS [11,12,13,14]. In this study, case 4 presented with recurrent oral lichen planus for unknown reasons. The thymoma finding was incidental.
Moreover, vulvovaginal-gingival lichen planus is a distinct variant of lichen planus and may also be present in patients with GS [12]. Therefore, recurrent oral erosive lichen planus may indicate thymoma with secondary immunodeficiency [13]. It is important for dermatologists to recognize the clinical characteristics of patients with both lichen planus and thymoma with immunodeficiency [14].
Recurrent skin abscesses are frequently reported in patients with chronic granulomatous disease, leucocyte adhesion molecule deficiency, severe congenital neutropenia, and hyper-IgE syndrome [15]. In this study, recurrent skin abscesses were present in 2 GS patients. However, in the majority of adult thymoma patients, this clinical presentation does not indicate an underlying immune deficiency. Nevertheless, recurrent mucocutaneous abscesses can be associated with significant morbidity and long-term complications, including scarring and fistula formation, and they may be associated with an underlying immune-mediated disease. This study highlights that physicians treating patients with recurrent superficial abscesses should focus on the differential diagnosis, investigation and management of primary or secondary immunodeficiency.
The ideal treatment for GS is Ig replacement, and IVIG is recommended as a means of maintaining appropriate IgG levels in all GS patients [1]. It can significantly improve infection control, reduce hospitalization, and decrease the use of antibiotics if these GS patients have hypogammaglobulinemia [1, 3]. In the current study, all the patients received irregular IVIG, and immunodeficiency was partly resolved by IVIG. However, in the early stages of GS, all the patients received irregular IVIG due to economic reasons. As opportunistic infections increased in frequency, the patients began to receive IVIG regularly, consisting of 4–6 IVIG treatments in one hospitalization with a daily dose of 10 g each time, and their symptoms were significantly or partly resolved. Therefore, we highlight that although these GS patients did not initially present with infection, IVIG should be regularly administered to prevent complications by maintaining adequate IgG levels. Moreover, thymectomy is usually recommended in all patients with thymoma to prevent locally invasive growth and the metastasis of tumor cells. However, thymectomy is usually ineffective at improving immunodeficiency in GS patients, and it might worsen hypogammaglobulinemia in rare cases [16].
Moreover, in view of the rarity of GS and the lack of diagnostic guidelines, many GS patients may be missed. In addition to the most common manifestations, such as sinopulmonary infection, other skin or intestinal tract infections may not be recognized as being relevant. Moreover, in this study, recurrent skin abscesses, recurrent oral lichen planus, diarrhea, tuberculosis and granulomatous epididymitis were also found to be accompanying manifestations in GS patients. Therefore, examining concurrent Ig results could significantly improve the rate of diagnosis of GS. However, not all patients with thymomas and hypoimmunoglobulinemia can be diagnosed with GS, and other causes of hypoimmunoglobulinemia should be considered, such as autoimmune diseases, malignant tumors, and the usage of immunosuppressants, radiotherapy, or chemotherapy. Hypoimmunoglobulinemia may be transient when these causes are withdrawn. If these causes are not considered and withdrawn, patients may be misdiagnosed with GS and receive unnecessary IVIG treatment for the rest of their lives. In the present study, the patients were all negative for antinuclear antibodies, tumor markers, and immunosuppressant therapy. CT and B-ultrasound were performed to detect tumors, TpoAb and TgAb were tested to detect autoimmune thyroid disease. Other clinical manifestations were carefully reviewed, and the patients were found to be free from autoimmune diseases and other malignant tumors. Although case 3 had a history of chemotherapy and radiotherapy, and case 5 had a history of radiotherapy, the possibility of other causes was ruled out because hypoimmunoglobulinemia occurred prior to chemotherapy and radiotherapy and long-term follow-up. In addition, 2 patients had not been diagnosed with GS. The lack of awareness and recognition of this syndrome may have led to the 2 missed diagnoses upon follow up with the doctors in charge of these patients.
This study has certain limitations, as not all thymomas underwent immunologic evaluation. GS is most likely underreported since it may go unnoticed when thymoma is not considered clinically.
In conclusion, clinical acumen and an increased awareness of the clinical and immunological profiles of GS are needed to improve early diagnosis, which would promote improved therapeutic effects [3]. Moreover, GS should be considered as a differential diagnosis if patients present with chronic diarrhea, recurrent lichen planus, or recurrent infection. Additionally, we highlight that although these GS patients did not initially present with infection, IVIG should be regularly administered to maintain adequate IgG levels to prevent complications and reduce morality.
Rights and permissions
Open Access This article is licensed under a Creative Commons Attribution 4.0 International License, which permits use, sharing, adaptation, distribution and reproduction in any medium or format, as long as you give appropriate credit to the original author(s) and the source, provide a link to the Creative Commons licence, and indicate if changes were made. The images or other third party material in this article are included in the article's Creative Commons licence, unless indicated otherwise in a credit line to the material. If material is not included in the article's Creative Commons licence and your intended use is not permitted by statutory regulation or exceeds the permitted use, you will need to obtain permission directly from the copyright holder. To view a copy of this licence, visit http://creativecommons.org/licenses/by/4.0/. The Creative Commons Public Domain Dedication waiver (http://creativecommons.org/publicdomain/zero/1.0/) applies to the data made available in this article, unless otherwise stated in a credit line to the data.
Disclaimer:
This article is autogenerated using RSS feeds and has not been created or edited by OA JF.

Click here for Source link (https://www.biomedcentral.com/)