Cancer survivors' views on digital support for smoking cessation and alcohol moderation: a survey and qualitative study – BMC Public Health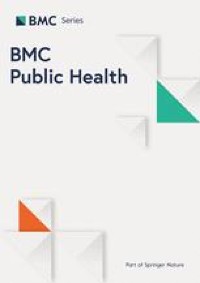 Quantitative analysis
Sample characteristics
The final survey sample consisted of 240 participants. Majority of the participants were female (n = 151, 62.9%), had a high (n = 117, 48.8%) or middle level education (n = 79, 32.9%), and had been treated for cancer in the past, but were not currently receiving treatment (n = 124, 51.7%). Mean age of the sample was 54.9 years (SD = 10.56, range = 20–77 years). Participants were diagnosed with a broad range of types of cancer, most often breast cancer (27.5%) and lymph node cancer or leukaemia (15.8%). See Table 1 for detailed sample characteristics. All but three participants reported having ever used the Internet to find information on health or health care (n = 237, 98.8%).
Alcohol and tobacco use in survey sample
Most participants were former smokers (n = 132, 55.0%). Current smokers (n = 29, 12.1%) mostly smoked 1–10 cigarettes a day (n = 13, 44.8%) and the majority of all smokers considered quitting smoking (n = 23, 79.3%). A large majority of the participants drank alcohol at the time of the survey (n = 186, 77.5%). They most often drank at least 2 times a week (n = 99, 53.2%) with at least 3 standard drinks per drinking day (n = 176, 94.6%) and most did not consider moderating or quitting their alcohol use (n = 158, 84.9%). Most participants never drank more than 6 glasses a day (n = 118, 63.4%), followed by those that did so less than once a month (n = 49, 20.4%). A minority drank more than 6 glasses a day monthly (n = 10, 5.3%), weekly (n = 6, 2.5%) or (almost) daily (n = 3, 1.3%). See Table 2 for alcohol and tobacco use outcomes. Tobacco use differed between age groups (χ2 = 21.39, P < .01); participants over 55 years old were more often former smokers, while those aged between 20 and 45 years old were more often never smokers. Drinking status differed between women and men (χ2 = 9.38, P < .01); women being more often never-drinkers than men, and men more often being current drinkers.
AM and SC in survey sample
Alcohol use was discussed during treatment with only 21.3% (n = 51) of all participants and 19.4% (n = 36) of current drinkers, tobacco use was discussed with 40.4% (n = 97) of the total sample and 69.0% of current smokers (n = 20). Discussion of alcohol use was not associated with drinking status (χ2 = 5.11, P = .08). Discussion of tobacco use was associated with smoking status (χ2 = 22.5, P < .01).
Of those participants drinking at the time of diagnosis (n = 200, 83.3%), almost half had not tried to moderate their alcohol use before, during or after cancer treatment (n = 85, 42.5%), those who did, mostly did so during treatment (n = 70, 35%). A fourth of participants reported smoking at the time of their cancer diagnosis (n = 59, 24.6%). Participants most often attempted to quit or moderate smoking before treatment started (n = 26, 44.1%), followed by during treatment (n = 17, 28.8%), and a minority attempted to quit after the treatment phase (n = 11, 18.6%).
Reasons for quitting or moderating alcohol use were mostly related to health (n = 57, 44.2%) and cancer treatment (e.g., not being able to tolerate alcohol during treatment) (n = 6, 4.7%). No one reported advice from a doctor as a reason for AM. Most often reported reasons for not quitting alcohol use were: one's alcohol use reportedly being limited and not deemed problematic (n = 72, 38.7%), alcohol being enjoyed and enjoyment valued as important (n = 31, 16.7%), and not seeing the benefits of quitting at this point (n = 27, 14.5%). Remarkably, 6 participants reported that alcohol use benefited their health or that a doctor had encouraged them to keep drinking (moderately). Most frequently reported reason for trying to quit smoking was also related to health benefits (n = 36, 66.7%). Current smokers most often reported having tried, but not being able to quit as a reason for not quitting (n = 9, 31.0%). Two participants reported that they were told by a doctor that SC was unnecessary if they kept it at a few cigarettes a week or that SC would cause so much stress that it would be more detrimental to treatment.
Preferences for support
Current and former smokers and drinkers preferred different types of support (see Additional file 5. Nearly half of (former) drinkers and about a third of (former) smokers did not want any support (n = 100, 46.5% and n = 58, 36.0%, respectively). Most preferred options among those who wanted support were: online information, a printed information flyer, and face-to-face support. A free online self-management course was preferred most by current smokers (n = 5, 17.2%) and least by former drinkers (n = 1, 3.4%). Face-to-face support was preferred more for SC (14.3%) than for AM (n = 14, 6.5%).
When asked about whom they would like to be supported by, many did not want support from anyone for AM (n = 101, 47.0%) or SC (n = 67, 41.6%). For both AM and SC, support from family (AM: n = 25, 11.6%; SC: n = 35, 21.7%) and a coach (AM: n = 29, 13.5%; SC: n = 33, 20.5%) was most preferred.
Qualitative analysis
Sample characteristics
Eight cancer survivors and six experts were interviewed. Cancer survivors were a convenience sample recruited using social media and snowball sampling. They were either smokers, former smokers or currently using alcohol. Interviewed experts were researchers with experience in development and implementation of digital support (eg for emotional well-being) for cancer survivors (n = 4) and healthcare professionals experienced in supporting SC and AM (n = 2).
Focus groups consisted of 6, 5, 3 and 6 participants respectively. Five participants attended two focus groups, before and after the development of a concept intervention, resulting in a sample of 15 unique focus group participants. The expert meeting (n = 7) was attended by researchers from the Trimbos Institute with experience in developing digital lifestyle or depression prevention interventions.
All cancer survivor interviewees (n = 8) and focus group participants (n = 15) were adults diagnosed with cancer at some point in their lives. Majority of the interviewees and focus group participants were highly educated. Interviewees were diagnosed with a broad range of types of cancer, see Table 3 for more characteristics. Below, we present the main themes that were extracted from the interviews and focus groups.
Cancer survivors' perspectives on AM and SC
Identification as cancer survivors
The time from cancer diagnosis to treatment and afterwards was described by almost everyone as impactful, although for each different aspects stood out; ranging from the shock of the diagnosis, severity of the treatment phase and physical limitations, to worries about job security and the multitude of instructions on what (not) to do, for example what to eat. Often repeated is the newly developed lack of trust in the body, causing them to be vigilant at aches or pains.
"Having cancer has a great impact and affects many aspects of your life. Recognizing and understanding this is key in a lifestyle intervention." [survey participant P81, colon cancer survivor, female, current drinker]
"You see, before that I could trust my body, sometimes I felt something, but I was convinced it would pass. But now whenever I feel something, I go: 'Oh no, you don't think it's … ' It's a different type of life, really." [focus group participant FS2A, non-Hodgkin cancer survivor, male, current smoker]
Notwithstanding this impact, many would not identify as 'cancer survivors', rather feeling better addressed by the terms: 'people who have had cancer' or 'people with cancer'. They would most like to move on from that part of their lives, only identifying as a cancer survivor when a doctor's appointment comes up:
"There are many periods that cancer is not on my mind at all. But then an appointment date for a control or scan comes up and slowly I start to become aware of it." [focus group participant FS1B, prostate cancer survivor, male, former smoker]
Furthermore, when asked about the differences between a lifestyle program for the general population and for cancer survivors, many responded surprised and stated there 'should be no difference'. Survey responses showed that this partly reflects a fear of stigmatization and that being labelled as cancer survivors is seen as something undesirable.
"You receive a stamp, the 'cancer-stamp', well you definitely don't want that." [interviewee C9, melanoma cancer survivor, female, former smoker, current drinker]
The reluctance to identify as cancer survivors combined with the view that SC and AM are important to all people, not just cancer survivors, translates into not actively seeking out programs specific to cancer survivors, but turning first towards general (health) programs. Websites specific to cancer survivors were feared to be too confronting and that they could also be at odds with the desire for a positive tone of voice, because of negative associations with cancer. However, cancer survivors were triggered when reading something about their specific type of cancer (e.g., breast cancer or colon cancer). Possible benefits of an intervention aimed at cancer survivors were also mentioned: information on how AM and SC influence cancer, a safe space to discuss issues with peers (e.g., smoking after lung cancer) or extra emotional support. The need for a cancer specific website seemed to depend on the time since diagnosis, a more recent diagnosis indicating a greater need:
"If I would use a program, I would use the one for the general population, because for me much time has passed since [the diagnosis]. [ … ] the moment you get out of treatment or when you're in the middle of it, there is still so much going on. You're psychologically less stable, you experience many emotions, you have more physical complaints, apart from the withdrawal symptoms. [ … ] So I do think in that case it should be combined." [focus group participant FA2B, Hodgkin cancer survivor, female, former smoker]
Differential beliefs about health consequences
Beliefs about health consequences differ for alcohol and smoking. Participants are generally convinced of their knowledge of the harmful effects of smoking, including the increased cancer risk. Not only because of the available and known evidence, but because they have experienced the detrimental effects of smoking themselves in their coughing or deterioration of their physical condition. Some (former) smoking cancer survivors were convinced of the detrimental effects of smoking, but emphasized their disbelief that their specific type of cancer was caused by smoking.
Participants were far less aware of the harmful effects of alcohol use and its association with cancer. For example, each focus group on AM started with questions from the participants on the harmful effects of alcohol use, while no such questions were asked about smoking. Specifically, it was unclear what amount of alcohol is detrimental, what influence alcohol has on cancer treatment and recurrence, and there was confusion about the benefits of alcohol on the cardio-vascular system, as communicated in previous years.
Differential beliefs about enjoyment and relaxation
The importance of enjoying life and of relaxing was emphasized throughout all responses, interviews and focus groups, shaping views on alcohol use and smoking. Smoking was seen as a means to calm down, destress and relax. For some cancer survivors it was the only way they knew how to cope with negative emotions or feelings of stress and anxiety. Although alcohol was used to handle negative feelings as well, more often it was associated with enjoyment, having a good time and relaxation. It was seen as an important part of a lifestyle. A smoking cancer survivor explained the value smoking had for them:
"[when asked about smoking] This is my buddy and it's always there for me. To comfort me, or to keep me company, but it's always there for me." [interviewee C3, colon cancer survivor, female, current smoker]
Willingness to quit
These differential beliefs about smoking and alcohol use are reflected in the willingness to quit or moderate. Most former and current smokers in focus groups and in the survey, believed that all smokers would like to quit, but might be unable to or afraid. For example, one participant reported thinking about SC regularly, and she wanted to understand why, after her cancer diagnosis, she kept on smoking. However, interviewed smoking cancer survivors mostly reported not wanting to quit at all or showed ambivalence towards quitting, reporting that their wish was based on wanting to please others. They generally acknowledged and recognized their addiction. One interviewee stated after many quit attempts in the past:
"It doesn't bother me anymore and I don't feel the need to quit anymore. There are not that many fun things in my life anymore. [ … ] It's a very useless motion, it's nothing, but to me it means a lot." [interviewee C3, colon cancer survivor, female, current smoker]
Concerning alcohol use, only one participant reported trying to quit alcohol use and not succeeding, whereas for SC many failed attempts were reported. Generally, cancer survivors stated they would be able to quit their alcohol use easily if they were convinced of its detrimental effects. A doctor's advice was valued highly in this regard; a doctor's recommendation to quit drinking would make them consider moderation. Importantly, alcohol use was rarely addressed by healthcare professionals, in contrast to smoking, when cancer survivors would have expected and valued it. As only few participants were convinced of alcohol's detrimental effects, or saw it as less harmful than other detrimental behaviours, alcohol use was mostly viewed as an important aspect of their lifestyle that they did not consider changing:
"I'm still in the middle of this whole cancer story, so how amazing is it that in the evening I get to sit back, grab a piece of cheese and a glass of port [alcoholic beverage]. Why would I want to moderate that. On the other hand, I do think that you should do anything you can to keep your body and condition in shape. [ … ] So I drink my glass of beer, but I also go to the gym. That's how I keep life a little fun. [ … ]." [focus group participant FA2A, prostate cancer survivor, former smoker]
Autonomy is key
A prominent theme was the need for autonomy; making one's own informed decisions and being as independent as possible. This need became evident in different ways. Healthcare professionals' lifestyle advice was valued highly, but should leave room for the patient's own decision on how to apply it to their personal circumstances: being able to set their own goals and pace, e.g. smoking less, even if they were not completely in line with current guidelines. Regarding peer support, cancer survivors would like to stay as independent as possible, not relying too heavily on others and not burdening them. The central role of autonomy became most clear when discussing motivations for behaviour change.
In many different wordings, the importance of something we have named 'intrinsic motivation' for AM and SC was stressed: "taking responsibility", "willpower", "coming from the inside out", "my own wish", "supporting your own decision". Participants made a distinction between undertaking AM and SC efforts to please others (e.g., partner, family or doctor), or out of their own will to quit smoking or moderate their drinking. The first was related to failed quit attempts, whereas the second was seen as a prerequisite for AM and SC.
"It needs to come from within yourself, if you don't have the willpower, then it's never going to work." [focus group participant FA2C, eye melanoma cancer survivor, male, former smoker]
"I would grant it myself, but that moment might come and then it would need to come from within me. Or it might not." [interviewee C4, lung cancer survivor, current smoker]
It remained unclear how to achieve intrinsic motivation, but cancer survivors provided several insights. Experiencing short term benefits and seeing results of AM or SC increased intrinsic motivation. A crucial insight was that being convinced of the health benefits of AM and SC, although important, was not enough for intrinsic motivation, because bigger concerns might be at play (e.g., ways to destress) or other things might be valued more (e.g., enjoyment). Lastly, some kind of 'momentum' should be used; capitalizing on moments when someone is receptive of lifestyle behaviour change. Cancer survivors differed in opinion on whether intrinsic motivation is needed before engaging in digital programs and other types of support, or whether these support programs might help to increase intrinsic motivation in an ambivalent phase.
Extrinsic motivation is not without importance, as illustrated by the fact that for many participants advice by a healthcare professional influenced SC or AM efforts. Furthermore, seeing others' achievements could be motivating for some. But extrinsic motivation needed to be translated into an intrinsic will in order to have a real and lasting impact on behaviour change.
Too great of an emphasis on intrinsic motivation could hinder quit attempts. Relating in particular to SC, some participants strongly stated that "with the right mentality anyone can quit cold turkey", thus confirming the detrimental, but persistent belief that SC is only a matter of firmly deciding not to smoke which leads many to not seek SC support in their quit attempts.
Cancer survivors' preferences regarding digital AM and SC support
Tone of voice
An important theme that arose is the clear and explicit need for a positive, non-condemning and non-patronizing tone of voice. Positivity in the sense that there should be emphasis on complimenting accomplishments, rather than on criticizing what went wrong, emphasis on what is to be gained from AM or SC, rather than listing diseases with increased risk, and emphasis on what cancer survivors can do (better), rather than what they are limited in.
"For me, it's the approach. 'Oh you managed to only have one [cigarette].' Very much focused on your success, on your strength and not on judgement. Judgement is catastrophic for me, I will only smoke more." [interviewee C4, lung cancer survivor, female, current smoker]
Some cancer survivors who use tobacco or alcohol had to deal with judgemental reactions from their social networks, as if they "had brought it on themselves". This could result in feelings of guilt: "I start a small fight with myself and think: 'well there you go again, you're smoking again.' You're judging yourself, but then I also think: 'well it's really very nice.'" (interviewee, breast cancer survivor, female, current smoker and drinker). Therefore a non-condemning tone-of-voice is important. A difference was perceived in societal reactions to alcohol use and smoking. Alcohol use after cancer was seen as more acceptable, whereas smoking cancer survivors often felt directly judged when smoking. On the other hand, dependency on alcohol was seen as more severe than an addiction to cigarettes, which was considered more 'normal'.
Concerning AM, participants did not want to be labelled as alcoholics or alcohol misusers, as they did not identify with those labels, but simply as people who wanted to moderate their alcohol use. Content should emphasize that cancer survivors can make their own decisions. A conversational tone of voice (e.g., asking about the nature of one's alcohol use) was preferred over only presenting alcohol's adverse effects, which was considered patronizing. The tone-of-voice was perceived as an important barrier for receiving information about or engaging in AM or SC interventions, as illustrated by a participant looking for information online:
"There was this website, saying that it's my fault that I got cancer. [ … ] I read about oesophageal cancer and the combination of alcohol and smoking, and I don't know what else they dragged into it. Then I looked up some other cancer types that are not related to it, and well, then that means the whole world is living wrongly. I messaged them: 'I am a cancer patient and you are saying that it's my fault that I have cancer, and I object to that.'" [focus group participant FA1A, oesophageal cancer survivor, male, non-smoker]
Specific intervention components
Preferences for specific intervention components were discussed, of which we highlight the most notable ones in Table 4, showing that cancer survivors are a diverse group resulting in differing preferences.
Focus group participants were all comfortable using the Internet, but some interviewees reported rarely using the Internet, or not using it for information on cancer and health because it distresses them. This last group preferred face-to-face contact over completely digital support. Cancer survivors who were comfortable using the Internet were concerned about the self-discipline and willpower that they believed digital programs require. Guidance from a healthcare professional, researcher or peers could motivate continued program use. Those who were interested in a digital program, reasoned that they "would grant themselves a try" or see it as "a stepping stone". Other perceived benefits were the flexibility to use a digital program at any place and time, and that digital programs do not require extra hospital visits.
Experts' recommendations for successful AM and SC interventions for cancer survivors
A major concern from experts was drop-out and shorter than intended use of a digital intervention. Experts recommended to clearly communicate what benefit is to be realistically expected from a digital intervention, possibly in person at the start of the intervention. Patients who have severe alcohol or tobacco dependence should be alerted to the fact that a digital intervention might offer insufficient support and they should be referred to additional support.
Experts also emphasize the importance of autonomy and intrinsic motivation. A personal and tailored approach could help achieve this motivation. To engage with digital interventions, greater levels of motivation and self-discipline were believed to be necessary:
"We see a lot of working people, I feel like they appreciate getting to choose when they want to engage with treatment. On the other hand, the downside is that people really need self-discipline to use the program regularly." [interviewee E2, eHealth developer and healthcare professional]
Interventions aimed at cancer survivors should take into account pronounced fatigue and mood problems, emphasize the benefits of AM and SC for treatment and recovery, and address different coping mechanisms to deal with increased anxiety. For AM specifically, problem recognition is an issue. Most people do not identify with the general image of problematic alcohol use, even if their alcohol use is well above recommended guidelines. Healthcare professionals are in a unique position to relate health outcomes or symptoms to smoking or alcohol use, thereby increasing awareness of their health consequences and create intrinsic motivation to change drinking behaviour:
"And then I say: 'Your palpitations and stress might be related to the way you are handling it [by drinking].' And that's when he said: 'Yes, I should handle it differently and play more tennis with someone." [interviewee E4, healthcare professional]
Concerning AM in particular, it should be taken into account that realizing the extent of their alcohol problems can be uncomfortable for a patient due to the stigma surrounding alcohol misuse and alcohol dependency.
Experts also mentioned referral to the digital interventions by healthcare professionals as an important implementation route, because their advice is valued by cancer survivors. For healthcare professionals, it is a benefit to be able to offer tangible digital interventions as an extra tool while addressing AM or SC. However, one healthcare professional reported that the vast amount of available SC and AM apps and uncertainty about which would work (best) for the patient was a barrier for referral.
Rights and permissions
Open Access This article is licensed under a Creative Commons Attribution 4.0 International License, which permits use, sharing, adaptation, distribution and reproduction in any medium or format, as long as you give appropriate credit to the original author(s) and the source, provide a link to the Creative Commons licence, and indicate if changes were made. The images or other third party material in this article are included in the article's Creative Commons licence, unless indicated otherwise in a credit line to the material. If material is not included in the article's Creative Commons licence and your intended use is not permitted by statutory regulation or exceeds the permitted use, you will need to obtain permission directly from the copyright holder. To view a copy of this licence, visit http://creativecommons.org/licenses/by/4.0/. The Creative Commons Public Domain Dedication waiver (http://creativecommons.org/publicdomain/zero/1.0/) applies to the data made available in this article, unless otherwise stated in a credit line to the data.
Disclaimer:
This article is autogenerated using RSS feeds and has not been created or edited by OA JF.

Click here for Source link (https://www.biomedcentral.com/)