Costs of inpatient hospitalisations in the last year of life in older New Zealanders: a cohort study – BMC Geriatrics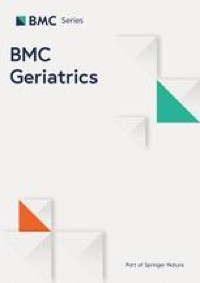 The average last year of life healthcare expenditure of older New Zealanders in this study was $16,816 NZD per person, lower than a previous NZ study which examined deaths in the last year of life at all ages ($21,100 NZD) [8]. International comparisons vary, with an Australian study reporting an average last year of life cost of $13,513 AUD for inpatient hospitalisations in people aged 65 years and over [19], and a USA study reporting an average of approximately $23,619 USD for inpatient hospitalisations (including skilled nursing facility care) in Medicare beneficiaries aged 65 years and over [20]. In the USA study [20], 61% of the overall healthcare expenditure for patients in their last year of life was related to inpatient hospitalisations. Considering we report hospital costs exclusively, the total costs would be even greater.
While there was no overall disparity relating to ethnicity or gender in the adjusted regression models, there appears to be a small number of non-Māori who have very long lengths of stay in their last year of life. These results are largely in contrast to the international literature, where ethnic minorities have a higher degree of healthcare utilisation than whites in the last year of life [21,22,23]. Internationally, racial and ethnic minorities generally receive fewer medical interventions throughout life, but this often seems to be reversed at life's end. In New Zealand, ethnic disparities in health care utilisation and outcomes throughout life are well documented [4, 5]. Indeed, we show small numbers of non-Māori have long lengths of stay at the end of life, although the difference is largely explained by the differing use of care homes. Furthermore, ongoing LiLACS analyses shows that care home use for Māori in this group is half that of non-Māori [24]. There is evidence to suggest that part of this difference may be attributable to New Zealand's history of institutionalised racism and greater socioeconomic deprivation for Māori [25, 26], although cultural differences in end of life care, such as care for Māori at home and the use of traditional, non-Western medicines are likely to play a role as well [27,28,29,30]. Other LiLACS NZ reports have shown that costs to the public health system are 'passed' on to informal caregivers such as family and friends more so for Māori than non-Māori [27, 31], and as Hayman and others [32] note, while the costs of informal care are difficult to quantify, the value of such care can be substantial [33,34,35].
Participants who died cost 8.1 times more than those living on in the same year, which is slightly lower than a ratio of 8.7 found in the USA [20]. While a Danish study [36] found that costs differed (at all ages) between men (ratio of 13.3) and women (ratio of 9.4), we found a ratio of 8.6 for non-Māori men and 8.8 for non-Māori women. Although the ratio was lower for non-Māori men, this can be explained by higher costs at any stage of life relative to non-Māori women (i.e. NMM receive more health care resources in their last year of life as well as in years they do not die). Men are more likely than women to make contact with medical specialists and be admitted to hospital, and therefore receive more resources than women on average [37]. Moreover, non-Māori men were more likely than non-Māori women to express a preference for medical intervention at the end of life within this sample, consistent with evidence that men receive more chemotherapy and ICU admissions prior to death than women [38]. Medicare expenditure on inpatient services in the United States is also greater for men than women, which may be partly explained by women being more reliant on "social supportive" services than inpatient care [23]. In addition, earlier age at death is associated with greater spending, and men die younger than women on average [23].
We were unable to illustrate a strong trend toward older decedents costing less than their younger counterparts. Other literature has highlighted age disparities related to choice, care patterns, and care rationing [8, 23, 39,40,41]. As a result, some studies have noted that the deceased to surviving cost ratio often seems to diminish over time [36]. It is possible that we did not observe the same effect due to the advanced age group in our study.
Our regression model did not show any variables which were statistically significantly associated with costs. Although Hanchate and others [21] did not transform their cost variable into log (costs), their regression model included many variables which were statistically significant (e.g. race, health conditions, and deprivation), even when controlling for a number of similar covariates to our study. We suggest that the differences found in mean costs in Table 1 may be related to skew in the data, and indeed, the 'last year cost' and 'length of stay' variables were both highly skewed (partly shown in Table 2, see Supplementary Figures 1 and 2, Additional file 1), especially in non-Māori men. Chan and others [8] also found a small proportion of individuals with an unusually high level of healthcare utilisation in their last year of life to account for a significant proportion of the total cost, and it is worthy to note that these outliers are of importance in clinical practice [42].
This is the beginning of an exploration to ensure equitable and appropriate end of life care is delivered in NZ. Higher healthcare costs at the end of life may not necessarily translate to improvements in health outcomes, quality, access, or satisfaction with care [8, 43]. According to Chan and others [8], the use of high cost interventions should be based on clinical factors, patient's expectations, and the cost utility of interventions. In this paper, we considered publicly funded costs exclusively and did not account for costs to patient's families or other parts of the health system. As different groups may have different needs requiring different types of care and support at a system level, it is important that a holistic approach to patient and family healthcare is considered, while simultaneously respecting ethnic and gender specific care patterns. For example, LiLACS NZ participants highlighted that "not being a burden to family" is the most highly prioritised end of life preference for both Māori and non-Māori [44]. Internationally, some patient surveys suggest that around half of persons with a serious chronic illness would prefer to die at home rather than in hospital [45]. Other literature highlights more preventative strategies, such as the need to implement and evaluate interventions that are known to reduce hospitalisations [7, 46]. Given the different cultural approaches to end of life care, it is likely that a mixture of these strategies will be needed in the NZ context.
The primary strengths of our study are that we enrolled a relatively large number of people of advanced age using a population-based strategy, had an acceptable response rate at the studies outset, and were able to access most participant's administrative health records. This allowed us to calculate hospitalisation costs in the last year of life and compare these with individuals still living. Furthermore, the focus on advanced age and equal explanatory power for Māori make this study novel and of adequate size for conclusions to be drawn. As this data is part of the wider LiLACS study, the results here can be cross-checked in future against other findings from the wider study and can contribute to a much richer set of results than possible from purely administrative data.
Conversely, the main limitation of our study is that we explored publicly funded healthcare costs exclusively and no other costs such as out of pocket care home costs, primary care costs, or informal care. We expect care home costs to be underestimated as we cannot be certain that all public funds for care home admissions are counted. As mentioned however, inpatient costs generally dominate expenditure at the end of life, so it is likely we captured the majority (or much more) of healthcare expenditure among our study population. Furthermore, it must be acknowledged that there is considerable variability in hospitalisation cost data and that results need to be interpreted with caution. While there was a suggestion that non-Māori men had higher costs and longer lengths of stay in their last year of life than other groups, it is possible that our results were driven by chance alone. The results from this study are suggestive of underlying differences between groups that warrant further investigation, such as using data from New Zealand's Integrated Data Infrastructure. A further analysis of this administrative data would allow for a greater sample size and stronger regional lens as care access, utilisation, and underlying health structures may differ across the country.
This study set out to investigate costs in the last year of life in Māori and non-Māori of advanced age in NZ. Acute hospitalisation and care home costs were 8.1 times greater for patients in their last 12 months of life compared to those still living. There were ethnic and gender disparities highlighted. This raises questions as to whether money at the end of life is being spent appropriately, and how it could potentially be more equitably targeted to meet the diverse needs of older people and their families.
Rights and permissions
Open Access This article is licensed under a Creative Commons Attribution 4.0 International License, which permits use, sharing, adaptation, distribution and reproduction in any medium or format, as long as you give appropriate credit to the original author(s) and the source, provide a link to the Creative Commons licence, and indicate if changes were made. The images or other third party material in this article are included in the article's Creative Commons licence, unless indicated otherwise in a credit line to the material. If material is not included in the article's Creative Commons licence and your intended use is not permitted by statutory regulation or exceeds the permitted use, you will need to obtain permission directly from the copyright holder. To view a copy of this licence, visit http://creativecommons.org/licenses/by/4.0/. The Creative Commons Public Domain Dedication waiver (http://creativecommons.org/publicdomain/zero/1.0/) applies to the data made available in this article, unless otherwise stated in a credit line to the data.
Disclaimer:
This article is autogenerated using RSS feeds and has not been created or edited by OA JF.

Click here for Source link (https://www.biomedcentral.com/)