Impact of gender on the prognosis of carotid body tumor after surgical resection – Journal of Otolaryngology – Head & Neck Surgery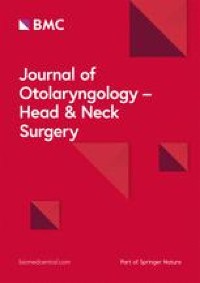 In this study, we analyzed variables associated with surgical, RFS and overall survival outcomes after CBT resection. The relationship between sex and the prognosis of CBTs has not been previously investigated. The most important finding was that male patients were more likely to develop local recurrence and had shorter RFS times after CBT resections. This result suggests that CBTs that develop in males have more aggressive phenotypes. Consistent with the findings of previous studies [10, 11], males with CBTs were more likely to develop SDHB mutations than females. In recent years, studies have revealed that SDHB mutation predicts worse paraganglioma prognosis [12, 13]. With multivariate Cox regression (Table 5), we found that male sex and SDHB mutation were both independent risk factors for RFS. Males with SDHB mutations should be more closely followed after CBT resection, and molecular targeted therapy might help to improve the RFS time for individuals with SDHB mutations [14]. However, it is worth noting that only a fraction of our cohort had SDH testing available, and the nontested patients could not be SDH status; thus, the association between SDHB mutation and the RFS rate needs further investigation. Most likely owing to the relatively short follow-up period of this study, there was no significant difference in overall survival rates between males and females, and the overall survival rate was influenced only by local recurrence and remote metastasis. Similar to other studies [5] of large cohorts, females comprised the majority of CBT patients in our hospital. However, considering the rarity of CBTs, epidemiologic studies based on a large population are necessary to investigate the association between CBT morbidity and sex.
Males had more EBL and neurological complications after surgery in this cohort. However, these results may result from the larger CBT size in males. Through multivariate analysis, we confirmed that tumor size and Shamblin grade classification were independent predictors of surgical outcomes. However, these parameters did not affect overall survival or RFS rates. Previous studies [5, 10, 11] have demonstrated that tumor size is positively associated with neurological complications and blood loss during surgery. Shamblin classification was deemed to be another predictor of complications of CBT resection, supporting the theory that the resection of extensively invasive CBT leads to more complications. Shamblin classification can also be utilized to evaluate the potential need for vascular reconstruction. In a recent study [5], tumor distance to the base of skull (DTBOS) and tumor volume were identified as two new predictors of surgical outcomes, and they can be used in combination with tumor size and Shamblin grade classification to better predict bleeding and cranial nerve injury risk. Simultaneous utilization of the aforementioned predictors can be helpful for predicting surgical risks preoperatively.
The surgery performed for CBTs was safe. Postoperative mortality in this cohort was low, and only one patient died within 30 days after surgery. Complications caused by cranial nerve injuries were the most common complications of CBT resection [9]. To date, there is no available method that can be used to avoid these neurological complications. In recent years, preoperative embolization has been commonly used as a new technique for CBT treatment. However, it was unknown whether preoperative embolization was truly effective for reducing intraoperative blood loss [8, 15, 16]. There was no reliable evidence proving that preoperative embolization can improve the surgical outcomes of CBT resection.
There were some limitations to this study. The follow-up interval was not long enough to analyze the influence of sex on overall survival rates after surgery. Additionally, blood loss during surgery cannot be precisely measured. There were no criteria for categorizing postoperative neurological complications according to their severity.
Rights and permissions
Open Access This article is licensed under a Creative Commons Attribution 4.0 International License, which permits use, sharing, adaptation, distribution and reproduction in any medium or format, as long as you give appropriate credit to the original author(s) and the source, provide a link to the Creative Commons licence, and indicate if changes were made. The images or other third party material in this article are included in the article's Creative Commons licence, unless indicated otherwise in a credit line to the material. If material is not included in the article's Creative Commons licence and your intended use is not permitted by statutory regulation or exceeds the permitted use, you will need to obtain permission directly from the copyright holder. To view a copy of this licence, visit http://creativecommons.org/licenses/by/4.0/. The Creative Commons Public Domain Dedication waiver (http://creativecommons.org/publicdomain/zero/1.0/) applies to the data made available in this article, unless otherwise stated in a credit line to the data.
Disclaimer:
This article is autogenerated using RSS feeds and has not been created or edited by OA JF.

Click here for Source link (https://www.biomedcentral.com/)