Neuroligin-1 mediates presynaptic maturation through brain-derived neurotrophic factor signaling – BMC Biology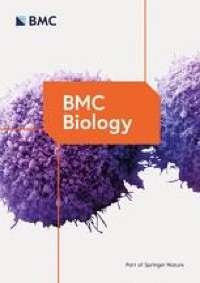 Synapses go through stages of maturation to create fully functional networks. Studying early network formation in cultured neurons, we found that presynaptic maturation requires the concerted action of neuroligin-1 and BDNF. BDNF application mimicked the boosting effects of neuroligins on AZ stability and synaptic vesicle recycling. Perturbing endogenous BDNF signaling reduced both ongoing maturation and the enhancing effects of NL1. BDNF appeared to act downstream of NL1, permitting exogenous BDNF to restore presynaptic maturation in NL1-knockout neurons. Our data reveal that BDNF and NL1 jointly mediate structural and functional presynaptic maturation, thus implicating neurotrophin action in neuroligin-based signaling.
Presynaptic maturation: distinct vs. overlapping pathways
Three scenarios could account for this cooperative action between NL1 and BDNF. First, presynaptic maturation could be accomplished through the combined effects of two independent pathways: one involving NL1-based cell adhesion and one involving BDNF signaling, which add up to full maturation. This seems unlikely for functional maturation, because the effects of NL1 in enhancing SV recycling were virtually abolished when BDNF signaling was blocked. If the pathways were independent, the contribution of NL1 to mediating presynaptic maturation should be unaffected. Structural maturation was reduced by 44% in BDNF-depleted cultures and by 71% in NL1-deficient cultures at DIV15. If maturation was mediated by two independent pathways, the contributions of BDNF and NL1 should not exceed 100%. Note that we may underestimate the importance of BDNF for structural maturation, because the floxed BDNF cultures were rendered BDNF-depleted via viral delivery of Cre; hence, residual BDNF—produced by uninfected neurons or incomplete Cre action—may still exist in the media. Thus, even this cautious estimate argues against two independent pathways. This conclusion is supported by the fact that applying BDNF to NL1-overexpressing cells did not further enhance maturation, indicating that the effects of overexpressing NL1 and applying BDNF are not additive.
Second, a cell-adhesion-based pathway and a neurotrophin-based pathway each may have the potency to generate full maturation, albeit through separate molecular cascades. This could reflect a redundant scenario to ensure proper maturation, and the pathways could depend on each other such that one is upregulated when the other one lags behind. We cannot exclude this possibility, but our data show that this potency—if it existed—is not used during synaptogenesis, since the absence of NL1 or BDNF in knockouts is not compensated for by the presence of the respective other pathways.
Third, NL1 and BDNF may act in a shared pathway or in closely overlapping pathways. Three aspects argue for this scenario. First, the effects of NL1 and BDNF were not additive. Moreover, BDNF fully rescued impaired presynaptic maturation caused by the loss of NL1, but NL1 did not rescue impaired maturation caused by BDNF deficiency. Thus, NL1 and BDNF cannot be acting in separate pathways and instead must act in the same or in overlapping pathways. Furthermore, overexpression of NL1 increased BDNF expression in the transfected neurons, indicating that the action of NL1 affects BDNF, providing a hint at the site of overlap.
The overall effects of BDNF and NL1
A joint action of BDNF and NL1 appears to be plausible based on our new observations and on the known actions of these molecules. BDNF application increased the number of bassoon puncta and AZ stability in young cultures, and BDNF deprivation prevented the acquisition of the mature state in advanced cultures. The effects of BDNF application and BDNF deprivation resemble the effects of NL1 overexpression and NL1 knockout, respectively [19], suggesting that the two molecules are acting together during synapse maturation. Several known properties of BDNF are reminiscent of the effects of NL1. For example, BDNF and NL1 increase the levels of SV proteins [17, 19, 25, 35]. BDNF and NL1 also increase release probability [19, 27]. These similarities between the proteins inspired us to study whether BDNF and NL1 act in concert to mediate presynaptic maturation.
BDNF increased the number of bassoon puncta in our young cultures. This is consistent with increased synapse numbers in advanced (DIV14) cultures and postnatal (P7) slice cultures treated with BDNF [22, 23]. BDNF did not increase the frequency of miniature EPSCs (minis). This suggests that the newly formed accumulations of Bassoon are located at nascent synapses that may be silent at this early stage of synaptogenesis. This is consistent with the increase in the number of bassoon puncta and lack of effect on mini frequency observed after NL1 overexpression at the same culture stage [19] and highlights the similarity of the effects of BDNF and NL1. In our study, we focus on the effects of NL1 and BDNF on the maturation of existing synapses.
The importance of BDNF for both NL1-induced and endogenous maturation of SV recycling is consistent with the known role of BDNF in increasing the number of docked SVs and the extent of SV recycling in advanced stages (≥ DIV 13) of culture development [26, 28] and in P7 slice cultures [25]. These effects of BDNF are usually interpreted as a modulatory element acting in existing networks. Our data indicate that this potency of BDNF is also a crucial component of NL1-mediated presynaptic maturation.
BDNF also mimicked and mediated—at least in part—the effects of NL1 on AZ stabilization after F-actin disruption by LatA. In addition, knockout of either BDNF or NL1 prevented the acquisition of the structurally mature state, as shown before for NL1 [36]. Moreover, BDNF mimicked the positive effect of NL1 on phorbol ester sensitivity of synaptic transmission, another hallmark of presynaptic maturation [19, 31]. Overall, our data show that BDNF is a necessary component for the NL1-mediated effects on structural and functional maturation. It is unlikely that BDNF acts as a generally permissive element, e.g., by promoting axonal outgrowth and dendritic arborization, because the number of AZs was not reduced in advanced BDNF-depleted cultures: like in NL1-KO cultures, presynaptic terminals formed and decorated dendrites at a normal density but remained at an immature state. We propose that NL1 harnesses the positive effects of BDNF signaling on presynaptic terminals to boost presynaptic maturation during the early stages of network formation.
Although LatA resistance of AZs is a hallmark of presynaptic maturation in cultured neurons [19, 29, 37], which aspect of synapse function the assay actually reports is unknown. Synapses from NL1 single knockouts fail to become LatA-resistant but display normal release probability, suggesting that LatA resistance does not correlate with synaptic strength [15, 19, 38]. We hypothesized that LatA resistance reflects certain aspects of AZ stability. Indeed, by blocking protein translation with anisomycin, we found that BDNF and NL1 each increased the half-life of bassoon in immature synapses. This reveals one mode by which BDNF and NL1 stabilize AZs. Using the anisomycin assay, Bednarek and Caroni [32] showed that learning induced by enriched environment involves temporarily increased turnover of bassoon. The NL1–BDNF interaction reported here may help stabilize such synapses after remodeling; conversely, dysfunctional NL1–BDNF signaling may cause ongoing remodeling. Interestingly, four mouse models of autism, including patDp/+, NLG3 R451C, BTBR, and Fmr1-KO mice, show increased protein turnover at spines as well as increased formation and elimination of spines [39,40,41,42,43,44]. The concerted action of BDNF and NL1 observed here may be a means to stabilize AZs during synapse maturation, to prevent ongoing remodeling.
How do NL1 and BDNF interact?
We have previously shown that structural maturation requires both NL1 and NMDA-receptor activity, suggesting that neuronal activity constitutes an additional element in the process of synaptic maturation [36]. Notably, both NL1 and BDNF recruit NMDA receptors to synapses [9, 15, 16, 19, 45]. In our study, overexpression of NL1 increased the fluorescence intensity of BDNF immunosignals. NL1 might increase network activity by recruiting NMDA receptors, thereby allowing for activity-dependent BDNF expression and secretion. Subsequently, BDNF could further enhance NMDA-receptor activity, Ca2+ influx, and downstream signaling. Ca2+ signaling, via CaMKII (Ca2+/calmodulin-dependent protein kinase II), promotes NL1 surface expression and function, as well as BDNF expression and secretion [46,47,48]. Thus, NMDA-receptor–CaMKII signaling could link NL1 and BDNF action in presynaptic maturation.
In which sequence do NL1 and BDNF act? While BDNF application rescued NL1 deficiency, NL1 overexpression failed to rescue BDNF deficiency. This indicates that BDNF is downstream of NL1 action. This is consistent with the upregulation of BDNF by NL1. Intriguingly, since neuronal activity is an element in the process, a circular system could arise, where BDNF and NL1 stimulate each other's actions. In particular, NL1 could enhance NMDA-receptor-dependent neuronal activity and CaMKII signaling, thus increasing both BDNF expression and secretion. This in turn increases surface expression of NMDA receptors, thus closing the feedback loop. In addition, the positive regulation of NL1 via CaMKII [46] further strengthens the loop.
In this scenario, NL1 is the only protein that is exclusively postsynaptic. Thus, such a loop could involve both sides of the synapse but is likely triggered postsynaptically by NL1. Whether BDNF is released from axons or dendrites has been controversial, because secretion from either side of the synapse has been observed. The pathways are probably complex and likely include contributions of both pre- and postsynaptic BDNF. Here, we found that presynaptic inputs induced by NL1 overexpression in BDNF-depleted neurons failed to mature. Thus, NL1 action relied on locally produced BDNF released from the transfected neuron. Of note, the results do not exclude additional effects by presynaptically released BDNF. While BDNF seems to be exclusively presynaptic in the hippocampal CA3 and CA1 of 8-week-old animals [49], our findings for NL1-dependent maturation are consistent with dendritic release in cultured neurons [50, 51] and—in the context of long-term synaptic plasticity—in intact brain tissue [52,53,54]. Our data revealed that NL1 induced presynaptic maturation via dendritic release of BDNF. In addition, NL1 recruited BDNF to synapses. This synaptically recruited BDNF colocalized with bassoon at the nanoscopic level, suggesting a presynaptic localization. This presynaptic BDNF may also contribute to synaptic maturation, or be recruited to equip the synapses for synaptic plasticity in mature networks.
Potential presynaptic mechanisms
What are the presynaptic events that follow NL-induced BDNF signaling? Binding of BDNF to TrkB receptors is likely involved, because scavenging BDNF with soluble TrkB-Fc bodies impaired maturation. Interestingly, BDNF treatment increases F-actin polymerization via TrkB–LIMK1 (LIM domain kinase 1) interaction during axonal outgrowth [55], raising the possibility that acquisition of LatA resistance could be due to enhanced stabilization of F-actin.
The evidence that the architecture of synapses becomes independent of F-actin during development was originally found by Zhang and Benson [29] and later shown to involve N-Cadherin signaling [37]. This is remarkable, since N-Cadherin recruits NL1 to synapses [56], suggesting that N-Cadherin–NL1-based cell adhesion triggers BDNF-signaling to induce LatA resistance of AZs. The biological purpose of LatA resistance is unclear. Also, what replaces F-actin as a stabilizing compound during neuronal development is unclear. At least two principal mechanisms are conceivable: (a) the AZ could become stabilized by transsynaptic anchoring involving direct physical connections to the PSD; (b) AZ molecules could become interconnected, thus tightening the cytomatrix of the AZ inherently. Impairment of either of these mechanisms could account for the reduced LatA resistance as assayed in BDNF and NL1-KO cultures. For our gain-of-function experiments, a third option cannot be excluded: application of BDNF and overexpression of NL1 may increase the levels of F-actin, thus enhancing F-actin stabilization so that some of it survives the LatA treatment. Synaptic sites of extremely stable F-actin have been previously observed [29].
In either case, i.e., through increased F-actin levels or through increased inherent stability, NL1 and BDNF could make AZs independent of ongoing actin remodeling and thus allow for a simple mechanism to stabilize mature Azs while remodeling mechanisms continue. Conversely, before LatA resistance is established, i.e., in the structurally immature state, AZs may be particularly malleable. In cultures from NL1-KO mice, which have normal synapse numbers but fail to acquire LatA resistance, the tenacity of excitatory synapses is reduced. The turnover of synaptic proteins as well as the fluctuation of their concentration at synapses is increased, and synaptic activity destabilizes synapses in NL1-KO cultures [57]. The LatA-resistant state may thus protect synapses against activity-induced changes in mature cultures, and the LatA-sensitive state may allow for structural plasticity in early cultures and during conditions where synapses have to remodel.
Outlook
Activity-dependent synapse maturation is a central event in network refinement, and failures in this process likely contribute to neurodevelopmental disorders such as ASD. Interestingly, many proteins implicated in ASD are regulated by neuronal activity, emphasizing the importance of understanding the underlying signaling pathways and identifying convergent pathways. Both NL1 and BDNF are regulated in an activity-dependent manner and initiate processes that further enhance neuronal and network activity [58]. Through their interaction in presynaptic maturation, a new site of convergence between two signaling systems emerges. This novel insight has concrete benefits: defects in both NL1 function and BDNF secretion have been implicated in ASD in humans and behavioral abnormalities in mice [4, 59, 60]. Thus, the potency of BDNF to overcome the lack of maturation caused by NL1 deficiency provides an opportunity for therapeutic strategies. This interplay might extend beyond synapse maturation, because NL1 also promotes the survival of newborn neurons in the adult hippocampus [11]. At the cell biological level, our data suggest a scenario where neuroligins interact with neurexins to promote synapse formation and subsequently switch to a different receptor or even act without a presynaptic receptor to induce BDNF release and synaptic maturation. The multiple roles of BDNF for brain development and plasticity require tight spatial and temporal control of BDNF expression and release. Neuroligins could provide this control in the context of presynaptic maturation, by linking cell adhesion and synaptic activity to local BDNF secretion. It will be interesting to see whether this transsynaptic teamwork between NL1 and BDNF is also effective during synapse maturation in the adult brain, e.g., during constitutive synapse turnover, plasticity-related synapse formation, and adult neurogenesis.
Rights and permissions
Open Access This article is licensed under a Creative Commons Attribution 4.0 International License, which permits use, sharing, adaptation, distribution and reproduction in any medium or format, as long as you give appropriate credit to the original author(s) and the source, provide a link to the Creative Commons licence, and indicate if changes were made. The images or other third party material in this article are included in the article's Creative Commons licence, unless indicated otherwise in a credit line to the material. If material is not included in the article's Creative Commons licence and your intended use is not permitted by statutory regulation or exceeds the permitted use, you will need to obtain permission directly from the copyright holder. To view a copy of this licence, visit http://creativecommons.org/licenses/by/4.0/. The Creative Commons Public Domain Dedication waiver (http://creativecommons.org/publicdomain/zero/1.0/) applies to the data made available in this article, unless otherwise stated in a credit line to the data.
Disclaimer:
This article is autogenerated using RSS feeds and has not been created or edited by OA JF.

Click here for Source link (https://www.biomedcentral.com/)