Orthodontic emergencies and mental state of Chinese orthodontic patients during the COVID-19 pandemic – BMC Oral Health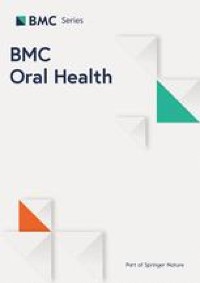 A total of 1239 questionnaires were collected. According to predetermined eligibility criteria, 161 questionnaires were deemed invalid and 1078 questionnaires from 1078 respondents were finally included.
Socio-demographic variables and orthodontic information
Table 1 illustrates the demographics and orthodontic information of the patients answering the questionnaires. The majority of the respondents were female. Age of the patients ranged from 8 to 65, with an average age of 22.59 (SD 8.277). The respondents represented 30 province-level regions in China. Students made up 51.58% of the respondents.
In regard to orthodontic status, more than half of the respondents were wearing fixed orthodontic appliances, while 32.19% were being treated with clear aligners, and 13.91% were treated with removable appliances. In the option of hospital or clinic, 70.1% respondents registered with public hospital to receive orthodontic treatment.
Evaluation of oral hygiene, compliance and cooperation
The Cronbach's Alpha of oral hygiene scale is 0.795, which shows the data is of high reliability [12]. KMO and Bartlett's test was used to verify the validity, and the KMO value was 0.773(between 0.7 and 0.8), which shows a good validity of the research data.
Most of the patients considered their oral hygiene to be good (83.67%) and gum bleeding was less likely to happen (24.58%). Specific to each oral hygiene measure, 30.71% patients reported they brushed their teeth carefully after each meal. However, fewer patients insisted on using dental floss or oral irrigator. Only 23.28% of them were fully consistent with insisting on using oral irrigator, and 16.33% had never used dental floss or oral irrigator.
For the compliance and cooperation of the orthodontic patients, 76.67% of the patients with fixed appliance considered themselves to be very cooperative with orthodontic treatment, and 66.96% with clear aligners, and 68.53% with removable appliances.
Problems encountered during orthodontic treatment
Among the 1078 patients participating in the survey, 33.67% were reported to have encountered problems related to orthodontics during the pandemic.
Statistical analysis shows the score of oral hygiene and the different orthodontic modes are associated with the emergency of orthodontic problems (Table 2). Patients with clear aligners had fewer orthodontic emergencies, with the percentage of 23.9, compared with 38.9% of the patients with fixed appliances and 36.0% patients with removable appliances.
Among patients had orthodontic problems with fixed appliances, the incidence of mucosal problems caused by bracket shedding and arch wires slipping out were the highest, both accounting for about 50% (Fig. 1). Mucosal problems caused by ligation wire pricking the mouth accounted for about 28.32%.
Most frequent orthodontic problems encountered by patients with clear aligners are not carrying enough aligners (39.76%), followed by falling off of attachments (32.53%), grinding by the edge of the aligners (19.28%), bending or cracking on the edge of the aligners (19.28%), insufficient latex elastic (14.46%) and other problems (Fig. 2).
Most common problem encountered by patients wearing removable appliances during the pandemic is that the appliances were easy to become loose and dislocate after being worn (42.59%). The percentage of the patients did not know whether it is necessary to adjust the wearing time, the patients with mucosal or dental discomfort caused by the appliances and the patients who reported their appliances were broken or missing were all 27.78. Only 11.11% of the patients reported that their appliances cannot be worn or placed at all (Fig. 3).
Solution mode
Faced with orthodontic emergencies, more than half (55.10%) of the patients contacted their attending doctors. 33.33% of the patients thought the problem was tolerable and did not take any measures, and 23.14% of the patients indicated that they could solve it by themselves according to their experiences or common sense. The other ways in which patients solved their orthodontic problems were going to the hospital for emergency treatment (13.77%), searching for related online science articles (7.71%), consulting through the online health platforms (5.78%), and others (5.23%). Still 7.16% of patients suffered from the orthodontic emergencies but no attempt was made to solve it.
Through the measures above, only 24.52% of patients' problems were solved, and 30.58% of patients reported that temporary measures were taken to improve the problems, but they still needed a follow-up visit to completely solve the problems. Besides, 21.21% of patients just understood the problem-related knowledge but did not help, and 23.69% of patients' problems were not resolved at all.
Risk perception about the COVID-19 pandemic
For the knowledge of the pandemic, there were no significant differences among subjects in different genders, occupations, and educational backgrounds. However, participants in 30–45 age group had a significantly higher understanding of the pandemic than which in 12–18 and 18–30 age groups.
About the reasons for difficulties of orthodontic follow-up visits due to the pandemic, 67.90% of patients were worried about the risk of infection, 59.28% were because the hospital or clinic did not open, 25.05% chose the reason that it was hard to go to the hospital due to traffic factors, and only 11.50% of them thought it had little effect.
Regarding the closure of dental apartments during the pandemic, 73.93% of the patients expressed complete understanding and support, 25.32% expressed that they could understand, only 8 patients (0.74%) expressed some incomprehension, and 0 persons expressed completely couldn't understand.
About the degree of concern about the infection risk in orthodontic treatment (1–5), more than half (54.91%) of patients were quite worried about it, while 9.28% were not worried at all.
Regarding the patients' willingness to accept orthodontic treatment after the resumption of dental service, patients with orthodontic emergencies were more likely to undergo orthodontic follow-up visits as soon as possible than those without orthodontic emergencies (P < 0.0001). Compared with patients with clear aligners and patients with removable appliances, patients with fixed appliances prefer to take follow-up visits as soon as possible (P = 0.008).
As is shown in Table 3, for patients' self-assessment about the influence of the pandemic on their orthodontic treatment, most of the patients thought it had a little or moderate impact on the duration and efficacy.
Mental state
The SAS anxiety scale was used to evaluate the mental state of patients during the period of pandemic when they could not undergo regular orthodontic follow-up visits. The average SAS score of all subjects was 36.26 (SD 7.25).
The average SAS score of patients without orthodontic emergencies was 35.08 (SD 6.41), where 11.3% of the patients were anxious, while the average score of patients with orthodontic emergencies was 38.60 (SD 8.17), and only 2.4% were anxious.
Table 4 shows the GEE regression analyses results for the anxiety scores of orthodontic patients. For multivariable analysis, female respondents (P = 0.046), patients aged above 45 (P = 0.040) were more anxious, while patients with invisible aligner (P = 0.020) were less. Patients who encountered orthodontic emergencies during the pandemic exhibited a significantly higher anxiety level than those who did not have orthodontic emergencies (P < 0.0001).
Rights and permissions
Open Access This article is licensed under a Creative Commons Attribution 4.0 International License, which permits use, sharing, adaptation, distribution and reproduction in any medium or format, as long as you give appropriate credit to the original author(s) and the source, provide a link to the Creative Commons licence, and indicate if changes were made. The images or other third party material in this article are included in the article's Creative Commons licence, unless indicated otherwise in a credit line to the material. If material is not included in the article's Creative Commons licence and your intended use is not permitted by statutory regulation or exceeds the permitted use, you will need to obtain permission directly from the copyright holder. To view a copy of this licence, visit http://creativecommons.org/licenses/by/4.0/. The Creative Commons Public Domain Dedication waiver (http://creativecommons.org/publicdomain/zero/1.0/) applies to the data made available in this article, unless otherwise stated in a credit line to the data.
Disclaimer:
This article is autogenerated using RSS feeds and has not been created or edited by OA JF.

Click here for Source link (https://www.biomedcentral.com/)