Study protocol: DexaDays-2, hydrocortisone for treatment of dexamethasone-induced neurobehavioral side effects in pediatric leukemia patients: a double-blind placebo controlled randomized intervention study with cross-over design – BMC Pediatrics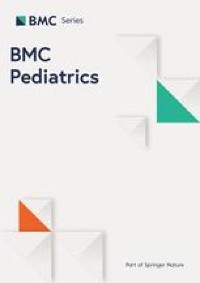 General study design
The DexaDays-2 study is a Dutch national study and is coordinated from the Princess Máxima Center for pediatric oncology. The study consists of two parts: an Identification study (T1-T2) and a Randomized Controlled Trial (RCT) (T3-T11). Figure 1 gives a schematic overview of the complete study. Tables 1 and 2 depict the content of all measurements in the Identification study and RCT respectively.
In- and exclusion criteria
Every Dutch ALL patient is screened on in- and exclusion criteria. After permission of their pediatric oncologist, eligible patients are approached by the study team. Patients are eligible if they fulfill the following criteria: age 3–18, confirmed diagnosis of acute lymphoblastic leukemia (ALL), inclusion in DCOG ALL MRG protocol and able to comply with scheduled follow-up. Only patients between 3 and 18 years can participate because our questionnaires are validated for these ages. Exclusion criteria are: patient or parent refusal, anticipated compliance problems, underlying conditions which affect the absorption of oral medication, pregnant or lactating patients, current uncontrolled infection or any other complications which may interfere with dexamethasone treatment, language barrier, pre-existing mental retardation, current hydrocortisone use or risperidone use.
In addition, to be eligible for the RCT, a patient has to show a rise of five or more points on the SDQ Total Difficulties scale after five days of dexamethasone treatment.
Randomized Controlled Trial
The main study is a prospective double-blind placebo-controlled randomized trial (RCT) with a cross-over design. The primary aim of the RCT is to replicate the finding that addition of physiological doses of hydrocortisone to standard dexamethasone treatment reduces neurobehavioral side effects in pediatric ALL patients who suffer from clinically relevant dexamethasone-induced neurobehavioral problems. Neurobehavioral problems are measured with the parent-reported Strengths and Difficulties Questionnaire in Dutch (SDQ) [27] at every time point (T3-T11) (Fig. 1 and Table 2).
The secondary aim is to estimate the percentage of patients with clinically relevant dexamethasone-induced sleeping problems and replicate our previous finding that addition of physiological doses of hydrocortisone to standard dexamethasone treatment reduces these sleeping problems. Sleeping difficulties are measured using the Sleep Disturbance Scale for Children (SDSC) [28, 29] at T3 + 4 and T7 + 8, i.e. before and after one course hydrocortisone and one course placebo. Sleep is measured through actigraphy as well [30]. Patients wear a nonintrusive wrist actigraph for seven days [31]. Parents are asked to keep a sleep log during the actigraphy measurement to interpret the data. These measurements take place twice: once when a patient receives hydrocortisone and once during placebo.
We also evaluate whether hydrocortisone addition improves HRQoL in patients with dexamethasone-induced clinically relevant neurobehavioral problems. HRQoL is measured with the Pediatric Quality of Life questionnaire (PedsQL)[32]. The PedsQL is filled in before and after a hydrocortisone and placebo course, at T3 + 4 and T7 + 8.
Randomization and blinding
Patients are allocated to start with hydrocortisone or placebo using the method of a prefixed randomization list. This randomization list is prepared by the pharmacy, independent of the clinical investigators. The study is double blinded. Blinding of subject, researchers and physicians is ensured through use of the investigational medicinal product (IMP) and an identical placebo solution. In case of problems regarding study medication, the randomization list is available 24 h per day through the pharmacy.
Investigational treatment
The IMP is hydrocortisone solution, given orally. The drug is administered in physiological dosages of 10 mg/m2/day. Patients use hydrocortisone (1 mg/ml) or placebo three times daily divided in a ratio of 5:3:2, following the physiological circadian rhythm.
Patients receive hydrocortisone (two consecutive courses) or placebo (two consecutive courses) in a randomized order during a five-day dexamethasone treatment. A washout period of at least 2 weeks and 2 days is always present between courses to prevent carry-over effect. After 2 courses cross-over takes place (Fig. 1). The washout period renders the carry-over effect in the next period negligible. The idea is to use each patient as his own control by trying both regiments at different times and comparing the results.
Pharmacovigilance is guaranteed by measuring the fluid volume in the medicine bottles after each 5-day course of study medication.
Power calculation for the primary outcome parameter
A sample size of 23 pairs with a correlation equal to 0 achieves 79% power to detect a difference. of -5,2 between the null hypothesis mean difference of 0 and the actual mean difference of -5,2 at the 5% significance level (alpha) using a two-sided Wilcoxon Signed-Rank Test. These results are based on 3000 Monte Carlo samples from the null distribution: Normal with mean 3.4 and standard deviation 5.4 and the alternative distribution Normal with mean 8.6 and standard deviation equal to 6.3. Power computations are performed with PASS 2020 Power Analysis & Sample Size (https://www.ncss.com/software/pass/). We will include 50 patients in our RCT.
Identification study
The Identification study aims to select eligible patients for the RCT. Based on our previous study, we estimate that 40% of the included ALL patients experience clinically relevant neurobehavioral side effects [14]. Estimating the probability of a 10% dropout rate, a 35% refusal rate and exclusion of 15% based on our exclusion criteria, a total of approximately 150 patients will be included in the Identification study course (Fig. 2).
The secondary aims for studies in the Identification cohort are to investigate possible factors associated to the inter-patient variability in dexamethasone-induced neurobehavioral problems, including pharmacokinetics, candidate single nucleotide polymorphisms (SNP) analyses and psychosocial and environmental factors. Patients with a rise of five or more points on the SDQ Total Difficulties score after five days of dexamethasone (T1-T2, Fig. 1) will be compared with patients with a rise of four or less points. Dexamethasone kinetics are measured through peak levels (measured 2–3 h after the first dexamethasone administration on day 1 of the dexamethasone course (T1)) and trough levels (measured on day 6 (T2), after the last dexamethasone dose the previous evening). To identify possible very slow metabolizers, an additional blood sample will be taken on day 8, i.e. two full days after the last dexamethasone dose (T2a). A blood sample to evaluate carrier status of several relevant candidate SNP is taken on T1. Germline DNA will be extracted and candidate SNP analysis of the GR gene (NR3C1), including Bcl1 polymorphism (rs41423247 variant), ER22/23EK polymorphism (rs6189) and N363S/A1220G polymorphism, and the AHSG gene (rs4918 variant) will be included. Psychosocial and environmental factors include parenting stress, measured with the NOSI-K (Nijmeegse Ouderlijke Stress Index [33]), i.e. the adapted and shortened Dutch version of the Parental Stress Index (PSI)[34] and the Distress Thermometer (DT)[35, 36].
Several questions about received psychosocial support and education are filled in at T1 and T2. Eating and hunger satiety are measured using an Eating thermometer (a visual analogue scale to indicate hunger).
Statistical analysis
The effect of treatment (n = 50) is assessed by comparing placebo with hydrocortisone on SDQ Total Difficulties Score (delta scores; subtracting the score on treatment day 1 from the score after treatment day 5) by employing a Paired Student's T-test or Wilcoxon Signed Rank test in case of violation of normality assumption. SDQ sub scores will also be compared between the two groups. The effect of hydrocortisone on sleep and HRQoL (total and sub scores) is evaluated in the same way.
Due to the presence of repeated measures in the design of the RCT a generalized mixed model will be estimated to study the effect of therapy on neurobehavioral outcomes. This model explicitly accounts for the correlations between repeated measurements within each patient. Results from this analysis will provide information about the longitudinal effect of the treatment. A treatment period interaction will be included in the model to investigate the groups effect over time.
To study the associations in the Identification group between potential determinants (genetics, pharmacokinetics and environmental factors) and the occurrence of dexamethasone-induced neurobehavioral problems a binary logistic regression model will be estimated. Odds ratios along with 95% confidence interval will be provided.
Data, monitoring and publication
All data is collected and stored in agreement with good clinical practice (GCP) guidelines. Certified members of the study team collect data on paper case report forms. OpenClinica Enterprise Version 3.13 is used to further collect and manage data. Blood is stored for 15 years. Deblinding takes place at the end of the study, after which the database will be frozen.
All questionnaires are web based and data is collected through a secure website, www.hetklikt.nu, a safe internet environment, which is widely used in pediatric (oncology) care in the Netherlands [37].
Adverse events are recorded, and all serious adverse events are reported to the competent authority by the investigator without undue delay, according to GCP. Patients can discontinue study participation at all times, without providing a reason for withdrawal. Standard insurance contracts apply in case of any unforeseen harm. Since patients are treated for a short time frame (2 × 5 days) and the drug under investigation is well characterized and given in a physiological dose, we do not expect any suspected unsuspected serious adverse reactions [14].
An independent certified third party (Julius Clinical) monitors the study. All processes including informed consent procedure, data collection and data management are monitored by this party. Monitoring takes place twice per year.
The results of this study will be disclosed unreservedly in the form of scientific publications. Participants are notified of study proceedings through regular newsletters.
When necessary the protocol can be modified or additions can be made. This can be done through amendments, which need approval by the Medical Ethical Committee.
Rights and permissions
Open Access This article is licensed under a Creative Commons Attribution 4.0 International License, which permits use, sharing, adaptation, distribution and reproduction in any medium or format, as long as you give appropriate credit to the original author(s) and the source, provide a link to the Creative Commons licence, and indicate if changes were made. The images or other third party material in this article are included in the article's Creative Commons licence, unless indicated otherwise in a credit line to the material. If material is not included in the article's Creative Commons licence and your intended use is not permitted by statutory regulation or exceeds the permitted use, you will need to obtain permission directly from the copyright holder. To view a copy of this licence, visit http://creativecommons.org/licenses/by/4.0/. The Creative Commons Public Domain Dedication waiver (http://creativecommons.org/publicdomain/zero/1.0/) applies to the data made available in this article, unless otherwise stated in a credit line to the data.
Disclaimer:
This article is autogenerated using RSS feeds and has not been created or edited by OA JF.

Click here for Source link (https://www.biomedcentral.com/)