Tulasnella calospora (UAMH 9824) retains its effectiveness at facilitating orchid symbiotic germination in vitro after two decades of subculturing – Botanical Studies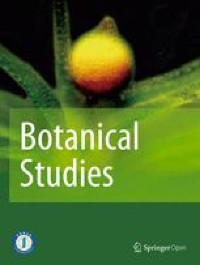 Maintenance of Tulasnella calospora 266
Two types of agar media were employed in the care and maintenance of Tulasnella calospora 266 over the course of two decades. For short-term maintenance at ambient temperature, potato dextrose agar (PDA) was used (Difco™ #213400, Difco Laboratories, Detroit, MI, USA). Cultures were maintained on PDA in 9 cm diam. petri dishes that were wrapped in Parafilm® "M" (Menasha, WI, USA) to seal in moisture. At 3–6 month intervals, a 1 cm3 block of fungal inoculum from the outer margin of the colony was subcultured to a new PDA plate using a sterile scalpel, and the process was repeated. In cases when the fungus failed to initiate growth usually > 6 months, a back-up culture of the fungus was restarted on PDA. Back-up cultures consisted of maintaining T. calospora 266 in refrigeration (4 °C) on oatmeal agar (OMA) slants in screw-cap test tubes for 1–2 years. OMA consisted of 2.5 g/L Quaker Oats®, Chicago, IL, USA; 7.5 g/L Bacto™ Agar (#214010), Becton, Dickinson and Co., Sparks, MD USA.
Seeds, mycorrhizal fungi, and agar media
Seeds of Spiranthes cernua (L.) Rich were collected by E. Esselman on 25 September 2018 from a natural population located in Bond Co., Illinois that contained ca. 50 individual orchids. Multiple mature capsules derived from natural pollination among 10 different individuals were removed from inflorescences just prior to dehiscence, cleaned of debris and immediately dried over CaSO4 (Drierite, W.A. Hammond Co., Xenia, Ohio, USA) at ambient temperature (22 °C) for 10 days. Seeds were then removed from capsules, pooled into a single airtight vial, and stored at 4 °C for 61 days in darkness until use.
Four fungal isolates were tested for their ability to facilitate seed germination of S. cernua. Two were from Florida and assignable to the genus Tulasnella including 266, and the other two consisted of Ceratobasidium strains from prairie habitats similar to where S. cernua grew naturally (Table 1). Two types of asymbiotic media were chosen for comparative purposes: P723 Orchid Seed Sowing Medium, and B141 Terrestrial Orchid Medium (PhytoTechnology Laboratories®, Shawnee Mission, KS, USA). The media chosen for symbiotic germination consisted of standard oatmeal agar or OMA (mentioned previously). All media were prepared using RO water with the pH adjusted to 5.6–5.8 prior to autoclaving using NaOH or HCl.
Seed sowing, inoculation, and incubation in vitro
Seeds were surface-sterilized within packets prepared from AeroPress coffee filters (AeroPress®, Palo Alto, CA, USA). Seeds were placed in the center of each coffee filter, which was folded around the seeds and stapled shut into a packet. The number of seeds delivered into each packet was carried out volumetrically with a micro spatula. The volume was estimated at 4 mm3 based on a small strip of seeds on the end of the spatula measuring ca. 4 mm long, 1 mm deep, and 1 mm high. Considerable care was given to adding an equal number of seeds to each packet. A total of 70 packets were constructed. The packets were pre-soaked by immersing in reverse osmosis (RO) water with 1 drop of Tween® 20 per 100 mL, and agitated on an orbital shaker at 130 rpm for 10 min. Packets were then decontaminated by immersing them in an RO water solution containing 0.5% NaDCC + 1 drop Tween® 20 per 100 mL that was agitated on the shaker at 130 rpm for 30 min. Packets were removed from the solution under a laminar flow hood and transferred to a container of sterile water to remove traces of the decontamination solution for ca. 5 min. Packets were then removed from the sterile water and cut open with a scalpel under a laminar flow hood and seeds from each packet were spread onto the agar surface within 9 cm diam. petri dishes (25 mL agar/dish). Because some seeds lacked embryos, only those that contained embryos were counted and included in our data set. This yielded a range of 37–125 seeds per dish. With the exception of controls, all oatmeal agar plates were inoculated with a given fungus by adding a 1 cm3 block of inoculum to the center of each petri plate. Seven treatments were tested: OMA control, OMA + Tulasnella calospora 266, OMA + Tulasnella 427, OMA + Ceratobasidium PP4, OMA + Ceratobasidium EE465, PhytoTech P723, and PhytoTech B141.
Following sowing/inoculation, plates were sealed in polyethylene film, stacked into a Styrofoam box with a lid, and incubated in darkness within a growth chamber at 25 °C. After 16 days, plates were inspected visually for contamination and early signs of germination, and promptly returned to the growth chamber. After 42 days (post-sowing), all plates were removed from growth chambers for data collection and observation. Seed germination and seedling development were scored on a scale of 0–5 in accordance with Zettler et al. (1995) where: Stage 0 = no germination; 1 = rupture of testa by enlarged embryo (= germination); 2 = rhizoid formation; 3 = elongation of protocorm (shoot formation); 4 = appearance of first leaf within shoot region; and 5 = elongation of first leaf. Data were analyzed using general linear model procedures multivariate analysis of variance (MANOVA) and mean separation at α = 0.05 by IBM SPSS Statistics for Windows, Version 26.0 for Windows subprogram (Armonk, NY: IBM Corp.). Plates that harbored leaf-bearing seedlings were transferred to a second growth chamber and illuminated under an 18 h photoperiod (L:D 18:6 h) to induce photosynthesis in the shoot region (Fig. 2). Illumination was provided by full spectrum bulbs (32 Watt T8 fluorescent, Philips™ fluorescent tube model F32T8/TL741 Alto II), and irradiance was measured to be 40 µmolm−2 s−1 at the plate surface. Temperatures during the light and dark cycle were adjusted to 25 and 23 °C, respectively.
Seedling establishment ex vitro
In a pilot study that led to the in vitro techniques described above, seedlings with sizable leaves were removed from petri dishes and transferred to taller 8 oz. (ca. 250 mL) polypropylene vessels containing 80 ml OMA, 134 days after sowing. These seedlings, which were obtained using two of the fungal isolates (Tulasnella calospora 266 and Ceratobasidium PP4), were placed onto the surface of OMA in the vessel instead of a mineral-enriched salt medium. This decision was based on concerns that higher levels of mineral salts such as nitrogen may have a negative impact on plant-fungal symbiotic relationships. Each vessel contained 12 seedlings (seedlings from different treatments were not combined into the same vessel). Vessels were placed back into the growth chamber for further growth. After 331 days post-sowing, seedlings were removed from their vessels and the media was rinsed from the roots. They were placed into sealed plastic bags containing damp sphagnum (peat) moss and vernalized in a refrigerator at 4 ℃ for 3 months. After vernalization, seedlings were planted in potting mix consisting of aged pine bark, Canadian sphagnum moss, and perlite (Ball Horticultural Co, West Chicago, IL, USA) and placed in a greenhouse to continue growing leading to anthesis.
Rights and permissions
Open Access This article is licensed under a Creative Commons Attribution 4.0 International License, which permits use, sharing, adaptation, distribution and reproduction in any medium or format, as long as you give appropriate credit to the original author(s) and the source, provide a link to the Creative Commons licence, and indicate if changes were made. The images or other third party material in this article are included in the article's Creative Commons licence, unless indicated otherwise in a credit line to the material. If material is not included in the article's Creative Commons licence and your intended use is not permitted by statutory regulation or exceeds the permitted use, you will need to obtain permission directly from the copyright holder. To view a copy of this licence, visit http://creativecommons.org/licenses/by/4.0/.
Disclaimer:
This article is autogenerated using RSS feeds and has not been created or edited by OA JF.

Click here for Source link (https://www.springeropen.com/)