Expert nurses' coping strategies in ethically challenging situations: a qualitative study – BMC Nursing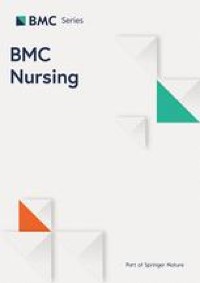 All 26 participants were women, and their average age was 36.7 years (range: 32–44 years). They had been employed in the current hospital for an average of 12 years and 1 month (range: 9 years and 9 months to 17 years and ten months; Table 1). The essential theme of expert nurses' experiences of coping strategies with ethically challenging situations was "being faithful to the nature of caring." This essential theme, in turn, comprised three themes: self-monitoring of ethical insensitivity, maintaining honesty, and actively acting as an advocate (Table 2).
Theme 1: self-monitoring of ethical insensitivity
The expert nurses in this study continually and consciously monitored their ethical insensitivity when confronted with ethically challenging situations. Self-monitoring of ethical insensitivity was a cyclical process involving three sub-themes: awareness of human dignity, self-reflecting, and ethical questioning.
Sub-theme 1: awareness of human dignity
Participants were constantly aware of the human dignity of their patients in the face of ethically challenging situations. This awareness gave participants new insights into their role as a nurse, bringing them a sense of duty in caring for humans.
"A patient (waiting for organ transplants) was whispering, 'If I live, someone is dead, right?'… I was busy, and I had not even thought about it. Yes. … the work of saving someone (through organ transplants) requires someone to have died. It is not a situation that I can ignore using my busyness as an excuse" (Participant A, 11 years of experience, medical department).
When expert nurses reminded themselves that they were caring for a human, they became worried they might undermine human dignity. In busy and often complicated clinical situations, nurses frequently used patients' medical diagnosis and room number (e.g., 'pneumonia, 1203′) instead of patients' names when talking to other nurses and medical staff, which some believed would help to limit their mistakes in nursing practice; however, they also acknowledged that this practice sometimes led nurses to not treating patients with dignity.
Sub-theme 2: self-reflecting
Participants often remembered and self-reflected on moments in which they encountered ethically challenging situations such as when the workload limited their opportunities to express compassion for patients. Moreover, some participants reflected on how nurses lose opportunities to hold a patient's hand or speak warmly to patients and their relatives, feeling that they had not done their job as nurses in those instances. Some participants reflected on situations where nurses could not talk about the patient's treatment or prognosis (often on the doctor's orders). Then, they experienced agony in having to observe helplessly from the periphery, mainly when life-saving treatment was hopeless. "It's clear that this patient will not be able to live beyond a few days, but the doctor continues the treatment until the end, and family members want to let the patient go comfortably. I think it is not in the best interest of the patient or his family if he is made to keep breathing, take high doses of drugs, undergo dialysis, and use a ventilator" (Participant Q, 14 years of experience, surgical department).
Sub-theme 3: ethical questioning
Participants asked themselves who their nursing was for and whether they were taking the right or appropriate actions in their nursing practice. Ethical questioning arose in situations in which participants had to keep a secret about a cancer diagnosis, apply physical restraints to patients, and provide care for patients with do not resucitate orders (DNRs). For example, some participants questioned whether it was right not to tell patients with cancer the truth of their diagnosis as requested by the family caregivers or to change the position every two hours to prevent bedsores of patients who are about to die. "It's an aging society, and there are a lot of older people whose families do not want them to know about it (their cancer diagnosis). Most of us ensure confidentiality, but is it right to keep it a secret because the patient is so old? Family members may give up treatment because patients are old. Caregivers don't let patients decide for themselves about treatment—is this right?"(Participant M, 17 years and 10 months of experience, surgical department).
Theme 2: maintaining honesty
All participants in this study thought that adhering to the standards of nursing was fundamental to honesty. They strove to be honest by adhering to principles and standards of nursing and internalizing honesty.
Sub-theme 1: adhering to principles and standards of nursing practice
Participants realized that adhering to nursing standards and principles was the basis of ethical nursing practice. Many participants considered it unethical for a nurse to not know the principles and standards of nursing practice. They reported that even simple nursing tasks had to be performed faithfully and transparently in accordance with these standards. Examples of these standards were giving medications only as prescribed, not fabricating nursing records, and not acting hypocritically to cover up a problem.
"In the past, a patient who was waiting for an organ transplant sometimes asked me to record his condition as worse than it was. He asked me to record that he's unconscious … I told the patient that it wasn't possible" (Participant P, 11 years and three months of experience, surgical department).
Moreover, participants rejected doctors' unscrupulous orders and lacked tolerance for other colleagues' mistakes. Nurses sometimes encountered conflicts in their relationships with other nurses, doctors, patients, and relatives of patients while adhering to these principles.
Sub-theme 2: internalizing honesty
All participants mentioned that honesty is a virtue for nurses in any ethically challenging situation. Many such situations would go unnoticed by others, even if nurses were dishonest about them. High workloads or situations in which others' actions were difficult to observe directly often presented participants with the opportunity to make questionable choices for convenience rather than for the sake of honesty. Still, participants mentioned that they continually strove to internalize a sense of honesty to avoid unethical temptations.
"The most important thing is honesty. I had to get ready for surgery really quickly, but then my collar or something touched my hand. I was afraid I'd get in trouble if I told my senior. However, it's wrong to pretend that nothing happened. That's why I always say I should not pretend that I do not know. I also tell other nurses not to do that" (Participant X, 12 years and three months of experience, operating department).
Theme 3: actively acting as an advocate
Sub-theme 1: expressing oneself regarding a treatment given or an erroneous situation
Participants actively participated in rounds with doctors and expressed their opinions on the treatment being given. Expert nurses accurately conveyed their opinions with confidence in conversations with doctors. For example, some participants asked the physician whether they had made a DNR decision too early. They also actively sought out physicians to solve problems (e.g., prescription errors). "Even with dyspnea, I said to the doctor, 'The current situation is not just an observation. The patient is showing Cheyne-Stokes breathing. You should come right away'"(Participant D, seven years and 10 months of experience, medical department).
When nurses and doctors had difficulty communicating, participants would intercede to avoid any harm to the patient and various other ethical and legal problems (e.g., negligence of duty). Moreover, if fellow nurses or doctors did something wrong, participants mentioned it to the medical staff involved and asked them to rectify the mistakes. When participants became team leaders, preceptors, and charge nurses, they began to more actively check for unethical behavior, telling superiors and clinical professors, as well as other nurses, in advance about actions that might harm patient safety to prevent problems from occurring.
"When educating family members to wear gowns … Now I have a voice, and I have been working as a responsible nurse since last year. I am trying to do as much as I can" (Participant L, 11 years and six months of experience, surgical department).
For situations in which problem-solving was not possible at the personal level, participants acted at the organizational level by reporting the problem to the head nurse (i.e., the unit manager), and then collecting and analyzing data on recurring problematic situations and reporting the results to the department of nursing administration.
Sub-theme 2: being a mediator
Participants helped in accurately conveying the opinions of the patient and family members to the physician during rounds, which helps maintain patients' self-determination in therapy. One participant even asked another participant to suspend a DNR order until it had been sufficiently explained to patients and their family members.
The participants served as advisors to patients and family members to help them make the right choices. For example, a patient, who wanted to keep her illness a secret, raised the ethical issue of whether her mother should know of her medical condition. After listening to the patient, the participant recognized that the patient was suffering because of a broken relationship with her mother, and thus actively mediated the problem as a patient advocate. Another participant reported how a patient had been prescribed a medicine that was convenient for medical staff but financially burdensome to the patient, so she asked the doctor to correct the prescription by explaining the patient's situation.
"The only persons who can stand up for patients are nurses. We are their spokesmen. When I looked up the child's past and current medical history, the child's father was unemployed. I then found that the price of medicine, even though it was insured, was 47,000 won ($46). … I asked the doctor to prescribe only the exact dose that was necessary"(Participant V, 13 years and five months of experience, intensive care unit).
Rights and permissions
Open Access This article is licensed under a Creative Commons Attribution 4.0 International License, which permits use, sharing, adaptation, distribution and reproduction in any medium or format, as long as you give appropriate credit to the original author(s) and the source, provide a link to the Creative Commons licence, and indicate if changes were made. The images or other third party material in this article are included in the article's Creative Commons licence, unless indicated otherwise in a credit line to the material. If material is not included in the article's Creative Commons licence and your intended use is not permitted by statutory regulation or exceeds the permitted use, you will need to obtain permission directly from the copyright holder. To view a copy of this licence, visit http://creativecommons.org/licenses/by/4.0/. The Creative Commons Public Domain Dedication waiver (http://creativecommons.org/publicdomain/zero/1.0/) applies to the data made available in this article, unless otherwise stated in a credit line to the data.
Disclaimer:
This article is autogenerated using RSS feeds and has not been created or edited by OA JF.

Click here for Source link (https://www.biomedcentral.com/)