Identifying pain trajectories in children and youth with cerebral palsy: a pilot study – BMC Pediatrics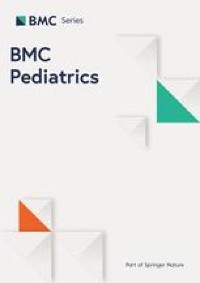 Feasibility indicators
Our pilot study assessed three feasibility indicators. First, processes assessed the feasibility of key methodological steps: 1) recruitment and participation; 2) attrition, and 3) implementation of inclusion criteria [14]. Second, resources assessed time and resource issues by measuring data completion and use of the research electronic data capture software (REDCap) [14]. Finally, we identified potential human and data issues by assessing data variability and measuring adverse events related to negative mood [14]. We were especially interested in identifying variability in pain intensity scores between participants and across time-points. Participant feedback of barriers to study success were reported within each category.
Study design & settings
In February 2018, the lead author (HS) met with members of the Youth Advisory Council (age ≥14 years) at Holland Bloorview Kids Rehabilitation Hospital (Holland Bloorview) to discuss the proposed study design (participants, recruitment, questionnaires, as well as suitable transportation and honorariums). This feedback informed the conduct of the pilot study processes.
A multi-centre pilot cohort study was conducted at two children's treatment centers (CTC) in Ontario, Canada: 1) Holland Bloorview, serving the greater Toronto area; and 2) Grandview Children's Centre (Grandview), serving the Durham region between March and June, 2019. In Ontario, young children diagnosed with CP under the age of 19 are referred to one of 21 designated CTCs.
Study sample
The cohort included 10 children or youth, five from each site. To be included, eligible participants met the inclusion/exclusion criteria outlined in Table 1. With the aim of recruiting a wide variety of participants, children who communicated either verbally or non-verbally (with the use of assistive devices) were eligible for study recruitment. Additionally, language was not an exclusion criteria as an interpreter was available as needed.
Recruitment
Study recruitment occurred between March 15 and May 8, 2019. We used multiple recruitment methods, including posters and electronic signage in both CTCs and circulating the poster through social media (approved Twitter and Facebook groups). At Holland Bloorview, we used an institutional and ethics-approved voluntary research participation call list. Physiotherapists from both sites distributed flyers and introduced the study to clients/parents with CP within the eligible age range. The lead author used a two-step screening process. She contacted clients/parents by phone to introduce the study, complete an initial telephone screen (identifying clients 8 to <19 years old, diagnosed with CP, and able to communicate) and book clients for in-person meetings. Next, potential participants met with the lead author to complete a sorting task and answer questions about communication data collection procedures. The sorting task was conducted to help determine participants' developmental ability to complete the questionnaires, however it did not assess numeracy skills. If eligible, informed consent and assent was obtained and the client was enrolled.
Study questionnaire
We created baseline and follow-up electronic questionnaires using REDCap electronic data capture tools [15, 16] (Fig. 1).
The questionnaires included standardized self-report instruments. The baseline questionnaire asked participants to report their weekly pain including overall pain intensity, pain location and interference, and well-being. All responses to questionnaires were provided by the participating children/youth. Parents/guardians were instructed during the baseline meeting that throughout the study, responses must be provided by the child/youth, however, the parent/guardian could be asked or remind the child of pain episodes in the past week.
Pain intensity
Self-reported pain intensity was measured using the Faces Pain Scale-Revised (FPS-R) [17]. It is completed by children aged 4-18 years without a proxy and has good construct validity and responsiveness [17, 18]. It consists of six gender-neutral faces that depict 'no pain' to 'most pain possible' expressions, ordered numerically 0 to 10 [19]. The Numeric Rating Scale (NRS) (0=no pain, 10=worst pain ever), a preferred method for reporting pain intensity among some individuals, was used to assess potential misclassification of pain ratings on the FPS-R [20, 21].
Pain interference
The 8-item PROMIS Pediatric Short Form v2.0 pain interference questionnaire assessed the impact of pain on daily activities, physical functioning and socioemotional problems in the past week using a 5-point Likert scale (ranging from 'never' to 'almost always') [22, 23]. Higher scores indicate greater impairment (T-scores ranging from 34-78) [22, 24].
Physical and psychological well-being
The KIDSCREEN-27 measured well-being in the previous week. Twenty-seven items are scored on a 5-point Likert scale (ranging from 1="not at all" to 5="very much"), with higher scores indicating better quality of life. This scale is applicable to healthy and chronically ill children aged 8-18 years [25], has been used with CP populations [8, 26], and has good psychometric properties [25].
Demographic and clinical variables
These variables were collected from health records: age, sex, and socioeconomic status [based on postal code]. The following variables were also collected because they may be potential confounders in the larger cohort study: self-reported interventions in the month prior, sleep interference/disturbance using the PROMIS pediatric scales [27], CP diagnosis, motor function (GMFCS level), hip status, and presence of other health comorbidities.
Adverse events (AEs)
Measured by participant self-report and by monitoring KIDSCREEN-27 psychological well-being responses at baseline and five week follow-up. If participants reported very low mood scores (7/35), the lead author would contact the site-specific physician to speak with the participant and family members.
Our methodology did not include any formal qualitative data collection regarding completing the questionnaires or participating in the study.
Data collection
After enrollment, participants completed the baseline questionnaire using a study laptop. Participants had the option to complete follow-up questionnaires through an emailed electronic link sent to themselves or their parent/caregiver or by completing paper questionnaires in pre-addressed, stamped return envelopes.
Follow-up
Participants were followed weekly for five weeks. Up to three automated electronic reminders were sent after 24 hours if follow-ups were not completed. HS telephoned participants if electronic reminders were not successful. Table 2 summarizes the data collection process.
Statistical analyses
We performed descriptive analyses and feasibility indicators were measured. For process indicators, we calculated frequency counts for participants who: contacted HS for information; attended the in-person screening meeting; and met eligibility requirements. The follow-up rate for each time-point was measured. We also reported voluntarily provided reasons for non-participation or study withdrawal. Resource indicators were assessed by measuring data completion at each time-point.
The management indicator was assessed by summarizing baseline characteristics using means and standard deviations for normally distributed continuous variables, medians and interquartile ranges for non-normally distributed continuous variables, and proportions for categorical variables. Spaghetti plots were used to visualize short-term pain trajectories to estimate variability as an indicator for the planned larger cohort study. The KIDSCREEN-27 and PROMIS raw scores were rescaled to standardized T-scores with a mean of 50 and standard deviation of 10. Scores > 50 indicate a negative impact for PROMIS measures and a better score on KIDSCREEN-27 domains. The data analysis was generated using SAS software, Version 9.4, Copyright © 2016 SAS Institute Inc. SAS and all other SAS Institute Inc. product or service names are registered trademarks or trademarks of SAS Institute Inc., Cary, NC, USA.
Rights and permissions
Open Access This article is licensed under a Creative Commons Attribution 4.0 International License, which permits use, sharing, adaptation, distribution and reproduction in any medium or format, as long as you give appropriate credit to the original author(s) and the source, provide a link to the Creative Commons licence, and indicate if changes were made. The images or other third party material in this article are included in the article's Creative Commons licence, unless indicated otherwise in a credit line to the material. If material is not included in the article's Creative Commons licence and your intended use is not permitted by statutory regulation or exceeds the permitted use, you will need to obtain permission directly from the copyright holder. To view a copy of this licence, visit http://creativecommons.org/licenses/by/4.0/. The Creative Commons Public Domain Dedication waiver (http://creativecommons.org/publicdomain/zero/1.0/) applies to the data made available in this article, unless otherwise stated in a credit line to the data.
Disclaimer:
This article is autogenerated using RSS feeds and has not been created or edited by OA JF.

Click here for Source link (https://www.biomedcentral.com/)