MMP1 and MMP9 are potential prognostic biomarkers and targets for uveal melanoma – BMC Cancer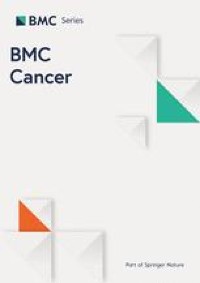 Eight elite genes related to UVM
Using MalaCards, we identified eight elite genes related to UVM. The relationship between these elite genes and UVM comes from artificial annotation and reliable resources (Table 1).
MMPs transcriptional differences in melanoma cancers and normal tissues
We used the ONCOMINE database to explore the expression levels of MMPs in UVM and normal tissues (Fig. 1). This analysis revealed that the transcriptional levels of MMP1, MMP9, MMP10, MMP11, MMP13, MMP14, and MMP17 were upregulated in patients with UVM, while the transcriptional levels of MMP2, MMP7, and MMP24 were lower than those in normal samples. Next, we discuss the relationship between UVM and MMP1, MMP2, MMP9, MMP11, MMP14, MMP15, MMP16, MMP17, and MMP24.
GO and KEGG explorations of MMPs in UVM patients
Through GeneMANIA analysis, we identified 50 neighboring genes with the highest frequency association with MMPs. These data indicated that CTB-96E2.2, HPX, PRG4, VTN, ASTL, MEP1B, MFAP2, MEP1A, BSPH1, ELSPBP1, IGF2R, ENDOU, TLL2, TLL1, BMP1, SEL1L, FN1, MFAP5, F12, MRC2, LY75-CD302, LY75, TIMP2, HGFAC, MRC1, TINAG, PLA2R1, ENPP2, ENPP1, IGFBP1, TIMP1, TFPI, OSCAR, SPP1, TIMP4, ENPP3, PTAFR, TIMP3, PIK3IP1, LAIR1, SUSD2, GP6, TARM1, FCAR, CRISP3, CRISP2, PROC, SDC1, VSTM1, and CRISP1 were associated with the function and pathway of MMPs in patients with UVM. The functions of MMP members and their neighboring genes were predicted using Metascape.
The biological process (BP) functions for these genes were primarily endodermal cell differentiation, negative regulation of membrane protein ectodomain proteolysis, response to wounding, ovulation cycle, negative regulation of defense response, response to cAMP, and regulation of multi-organism processes. The cellular components (CC) related to these genes were mainly collagen-containing extracellular matrix, tertiary granules, blood microparticles, and endoplasmic reticulum lumen. The identified molecular functions (MF) related to these genes were metalloendopeptidase activity, serine-type peptidase activity, carbohydrate binding, collagen binding, metalloaminopeptidase activity, calcium ion binding, sulfur compound binding, cytokine activity, and growth factor binding (Fig. 2A, B, Table 2).
The top eight KEGG pathways for MMP family members and their neighboring genes are shown in Fig. 2C and Table 3. Among these pathways, ECM-receptor interaction, proteoglycans in cancer, IL-17 signaling pathway, and microRNAs in cancer were found to be related to carcinoma pathogenesis and metastasis (Fig. 2C, D, Table 3).
Genetic alteration, co-expression, and interaction analyses of MMPs in patients with UVM
The cBioportal online tool was used to analyze the alteration frequency of MMP mutations in patients with UVM. According to the TCGA dataset, among the 80 UVM samples, MMPs were changed in 49 samples (61%) (Fig. 3A). MMP16 (43%) had the highest genetic variation rate, while MMP1 (1.3%) had the lowest. MMP2, MMP9, MMP11, MMP14, MMP15, MMP17, and MMP24 were altered in 8, 6, 6, 6, 4, 6, and 10% of the patients with UVM, respectively (Fig. 3B). The result of Kaplan-Meier plotter and log-rank test showed no significant difference in OS between the altered and unaltered groups (log-rank test p-value =0.0654), while there was a significant difference in DFS (log-rank test p-value =0.0256) (Fig. 3C, D).
Moreover, a gene-gene interaction (GGI) network of 23 MMPs was constructed and analyzed using the GeneMANIA database (Fig. 3E). Twenty genes surrounding the 17 MMPs were significantly associated with each other in the shared protein, prediction, co-expression, pathway, and co-localization parameters. The top five genes most associated with MMPs were HPX (hemopexin), CTB-96E2.2, PRG4 (proteoglycan 4), VTN (vitronectin), and ASTL (astacin-like metalloendopeptidase). Figure 3E shows that 95.59% of these genes had shared protein domains, 2.89% shared prediction, 0.72% shared physical interactions, and only 0.38% of these genes shared co-localization. Further functional analysis indicated that the most significant correlation was with the extracellular matrix (FDR = 2.85e-27). In addition, these genes were also correlated with extracellular structure, extracellular structure organization, collagen catabolic process, and multicellular organismal catabolic process.
Correlation between MMPs and clinicopathological parameters in patients with UVM
The correlation between MMPs and the pathological and histological subtypes of UVM was further assessed by UALCAN (Fig. 4). As shown in Fig. 4, for patients with UVM, all MMPs above were markedly statistically significant during the transition from stage 3 to stage 4. These data strongly suggested that these MMPs play significant roles in the progression from stage 3 to stage 4.
Prognostic value of mRNA expression of MMPs in patients with UVM
In addition, we also obtained survival plots of MMPs in the uveal melanoma TCGA dataset from UALCAN. Kaplan Meier plots showed the effect of MMPs on patients' OS (Fig. 5). The mRNA expression of four MMPs was significantly associated with the prognosis of UVM. The increased mRNA levels of MMP1, MMP2, MMP9, and MMP16 were strongly associated with poor OS, while those of MMP14, MMP15, MMP17, and MMP24 were not related to OS in UVM.
We also used the GEPIA dataset to compare the mRNA expression of MMPs to the OS and DFS of patients with UVM. DFS and OS curves are presented in Figs. 6 and 7. There were significant associations between some MMPs (MMP1, MMP2, MMP9, MMP11, and MMP16) and OS in patients, which was almost consistent with the results presented above. Moreover, there were significant associations between certain MMPs (MMP1, MMP2, MMP9, MMP11, MMP14, and MMP16) and DFS.
Taken together, these results showed that MMP1, MMP2, MMP9 and MMP16 expression levels may be exploited as potential biomarkers for the prediction of the survival of patients with UVM.
Transcription factor targets in patients with UVM
Owing to the significant difference in the expression of MMPs in UVM vs. normal tissues, we explored related transcription factor targets of the differentially expressed MMPs using TRRUST DATABASE. MMP1, MMP2, MMP9, MMP11, MMP14, MMP15, MMP16, MMP17, and MMP24 were included in TRRUST. We found that 18 transcription factors (MAZ, ETV4, SRF, ETS2, STAT3, KLF8, RELA, NFKB1, SNAI2, NFKBIA, JUN, SP1, TWIST1, FOS, PPARG, TFAP2A, ETS1, and TP53) were associated with the regulation of MMPs (Table 4).
Immune cell infiltration of MMPs in patients with UVM
MMPs are involved in cancer-related inflammation and immune cell infiltration, thus affecting the clinical outcome of UVM patients. Therefore, the TIMER database was used to evaluate the comprehensive relationship between differentially expressed MMPs and immune cell infiltration. The results are presented in Fig. 8. Except for MMP15 and MMP17, seven matrix metalloproteinases (including MMP1, MMP2, MMP9, MMP11, MMP14, MMP16, MMP24) positively correlated with the infiltration of most of the immune cells. We also found that MMP15 and MMP17 negatively correlated with the infiltration of most of the immune cells.
Rights and permissions
Open Access This article is licensed under a Creative Commons Attribution 4.0 International License, which permits use, sharing, adaptation, distribution and reproduction in any medium or format, as long as you give appropriate credit to the original author(s) and the source, provide a link to the Creative Commons licence, and indicate if changes were made. The images or other third party material in this article are included in the article's Creative Commons licence, unless indicated otherwise in a credit line to the material. If material is not included in the article's Creative Commons licence and your intended use is not permitted by statutory regulation or exceeds the permitted use, you will need to obtain permission directly from the copyright holder. To view a copy of this licence, visit http://creativecommons.org/licenses/by/4.0/. The Creative Commons Public Domain Dedication waiver (http://creativecommons.org/publicdomain/zero/1.0/) applies to the data made available in this article, unless otherwise stated in a credit line to the data.
Disclaimer:
This article is autogenerated using RSS feeds and has not been created or edited by OA JF.

Click here for Source link (https://www.biomedcentral.com/)