Optical coherence tomography features and risk of macular hole formation in the fellow eye – BMC Ophthalmology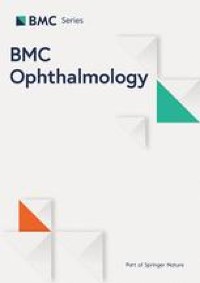 In this study, we found an overall risk of bilateral MH of 8.8%, illustrating a profoundly higher probability of MH in the fellow eye compared to the risk of first eye MH in the general population [1, 2]. The risk of subsequent MH formation was 5.7%. These results are in accordance with those of McCannel et al., Furashova & Matthè, and Lewis et al. [2, 4, 18]. Other studies however, have reported a higher risk of bilateral MH formation [7, 8]. Ezra et al. reported a bilateral risk of 15.6%, but their study was based on a subgroup of fellow eyes without PVD, which may have caused overestimation of the overall risk of bilateral MH formation [9]. Ali et al. reported that Asian-Americans had a 177% increased risk of MH formation compared to Caucasians [19]. Ethnic susceptibility to MH formation may partly explain why Kumagai et al. and Choi et al. reported a higher risk of bilateral MH formation [7, 8]. Our calculated risk may be underestimated as individuals in the unilateral group may develop a MH in the fellow eye after ended data collection. Our study relied on the high probability of patients developing a MH in their fellow eye being readmitted to the Stavanger University Hospital. Still, we cannot fully exclude the risk that some patients have moved out of our catchment area or been referred elsewhere with a MH in the fellow eye. We did not investigate the family history of MH in our patients. Kay et al. reported a significantly higher frequency of MH among family members of patients with bilateral MHs, which may indicate a genetic predisposition in some individuals [20].
Although not statistically significant, PVD had reached a more progressed stage in the unilateral group, and no fellow eye with complete PVD developed full-thickness MH. Several studies have demonstrated that complete PVD is negatively associated with the development of MH [7, 18]. Surprisingly, three eyes with foveal PVD subsequently progressed to a full-thickness MH. Hence, VMT is not the only contributor to MH development and foveal or complete PVD does not rule out the possibility of MH formation. However, the presence of ORD and a pseudo-operculum in these three cases indicate previous vitreomacular traction and a weakened foveal structure. In a study by Takahashi et al., five out of 16 patients with foveal PVD subsequently developed a MH [11]. Besirli & Johnson described two cases with foveal PVD who developed MH, where OCT imaging revealed foveal contour irregularities consistent with previous vitreomacular traction [21]. Peeling of the internal limiting membrane improves the closure rates after MH surgery, which indicates the presence of tangential traction forces on the retinal surface [22]. In a prospective study on 34 individuals with lamellar MH, Bottoni et al. detected two patients with PVD and concomitant ERM who subsequently developed full-thickness MH [23]. A post hoc evaluation of the three patients with foveal PVD and MH formation in our study revealed that two of the cases had a thick ERM and one had a thin ERM. Recently, Bringmann et al. described different modes of MH formation and emphasised that MH formation is caused by disruption of both Müller cell cones and the external limiting membrane [24]. A plausible theory explaining our three cases with foveal PVD and MH formation, is that initially, vitreomacular traction caused structural damage to the fovea. Subsequently, this vulnerability facilitated the formation of a full-thickness MH induced by tangential traction by the ERM on the retinal surface.
Outer retinal defects were significantly more frequent in the bilateral group. In accordance with Choi et al., we found the presence of ORD to have the highest positive predictive value of developing MH, with a sensitivity of 41.7% in predicting MH formation [7]. However, while Choi et al. reported a specificity of 100%, we found it to be 93.4%. In our study, five out of 18 patients with ORD developed a MH. In contrast, all five eyes with ORD in the study by Choi et al. developed a MH. Nevertheless, many of our patients in the unilateral group had retinal abnormalities in the fellow eye. This is in accordance with the findings of Chhablani et al. and Kumagai et al., reporting that retinal abnormalities and vitreofoveal interface changes are more common in fellow eyes of patients with MH than in a matched healthy population [15, 25].
In the bilateral group, we found no significant differences between the first and the second eye regarding preoperative VA, MH size or duration of symptoms. One would expect that patients would seek medical assistance at an earlier stage when suffering from a MH in their fellow eye. In Norway, patients need a referral from a health care professional to access specialised hospital departments, which may explain some of the delay from onset of symptoms to treatment.
The present study has several limitations including its retrospective design and a relatively small sample size. We only examined the OCT images of the fellow eye captured at the time when the first eye was examined for a MH. A longitudinal study design with repeated OCT examinations could have revealed other transient retinal abnormalities and vitreoretinal interface changes. OCT images were available for 94% of the fellow eyes in the unilateral group and for all of the fellow eyes that subsequently developed MH. Due to the retrospective study design, two different OCT systems, SS-OCT and SD-OCT, were used in the study. SS-OCT provides narrower spacing and better detection of deeper signals, posterior to the retinal pigment epithelium (RPE). However, both SS-OCT and SD-OCT use the Fourier domain detection techniques and allow detection of subtle retinal changes anterior to the RPE [26].
Rights and permissions
Open Access This article is licensed under a Creative Commons Attribution 4.0 International License, which permits use, sharing, adaptation, distribution and reproduction in any medium or format, as long as you give appropriate credit to the original author(s) and the source, provide a link to the Creative Commons licence, and indicate if changes were made. The images or other third party material in this article are included in the article's Creative Commons licence, unless indicated otherwise in a credit line to the material. If material is not included in the article's Creative Commons licence and your intended use is not permitted by statutory regulation or exceeds the permitted use, you will need to obtain permission directly from the copyright holder. To view a copy of this licence, visit http://creativecommons.org/licenses/by/4.0/. The Creative Commons Public Domain Dedication waiver (http://creativecommons.org/publicdomain/zero/1.0/) applies to the data made available in this article, unless otherwise stated in a credit line to the data.
Disclaimer:
This article is autogenerated using RSS feeds and has not been created or edited by OA JF.

Click here for Source link (https://www.biomedcentral.com/)