Respiratory symptoms related to flour dust exposure are significantly high among small and medium scale flour mill workers in Ethiopia: a comparative cross-sectional survey – Environmental Health and Preventive Medicine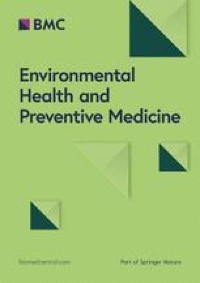 Small- and medium-size manufacturing industries have been growing over the past decade in Ethiopia. Together with the intensive expansion of the industries, workers' exposures to various traditional and newly emerging hazards are increasing considerably. Efforts to curb such risk exposures in these industries, however, was conferred the least priority. In this study, we conducted a comparative cross-sectional survey of flour mill workers to analyze the magnitude of respiratory symptoms and its associated factors in Northwest Ethiopia. The result of the study reveals that a higher proportion of respiratory symptoms among flour mill workers were observed than among the control group (63.9% vs. 20.7%). Workers in flour mill factories are more likely subject to exposure to a high level of flour dusts for a prolonged period. The report by scholars in Sudan [28] and Italy [29] concords this finding. Dust containing various contaminants including silica, bacterial endotoxins, pollen, fragments of insects, mites, animal dander, bird and rodent feces, and other chemical additives such as pesticides and herbicides has the potential to increase respiratory dysfunctions [8, 30]. Findings in Iran [31], Nigeria [32], and Macedonia [33] noted that there is a substantial difference in incidence rate of respiratory symptoms between workers exposed to flour mill dusts and not exposed to flour dusts (unexposed group).
Lower prevalence rate of respiratory symptoms has been documented among flour mill workers in studies in Ethiopia (Hawassa) (56.6%) [34], Iran (28%) [31], the UK (22%) [35], Nigeria (49.5 and 54%) [32, 36], and Macedonia (41.8%) [33] compared to the current finding. The possible reason might be attributed to variations in the levels of health and safety implementation, method of collecting data (self-report versus clinical diagnosis), effective use of PPE, and response rate. On the other hand, a higher prevalence of respiratory symptoms than our finding has been reported in Egypt (90%) [8]. This could be because of the differences in data collection technique, prevalence of other concomitant symptoms and data collection period.
Our analysis revealed that older workers in flour mill industries are more likely than their younger counterparts to suffer from respiratory symptoms. The overall model (both exposed and unexposed) has also detected that age is a significant predictor of respiratory symptoms but not the model in unexposed group. This finding is consistent with other reports [8, 37]. Aging is the process likely linked to chronic and disabling diseases, which may be the possible reason for this finding. Furthermore, as age increases, defense mechanisms of the body will decline and vulnerability to health risks likely increase, which may be the other possible explanation.
In the current survey, flour mill workers with no education reported higher respiratory impairments than educated participants. This report replicates findings of numerous epidemiological studies [17, 34, 38, 39]. This explains that attaining some form of education would likely advance employees' knowledge about workplace health risks and bequeaths mechanisms to prevent and control workplace hazards. Moreover, safety communication as a means of risk reduction is also a major concern in Ethiopia, as the majority of the workers in small- and medium-scale industries are those who cannot read and write.
Similar to our finding, multiple studies have proven that the length of employment substantially affects the likely occurrence of respiratory symptom [8, 33, 40,41,42]. The probable suggestion may be that as the duration of employment increases, exposure to potential predisposing factors will increase, which in turn elevates the accumulation of inhalable hazards in the respiratory systems. Moreover, this could be explained in that work-related respiratory conditions can have long latency periods, and are more noticeable years after employment stay.
The lack of adequately ventilated working units was the other important factors influencing the incidence of respiratory conditions among flour mill workers. Previous evidence has registered a reliable finding [43]. The levels of contaminants and pollutants in a poorly ventilated working environment may increase with a potential increase in exposure for employees. This is also supported by findings from workplace observations in which wind streams were obstructed in almost all of the observed working units because of poor workstations, poor plan, and design of the machines and working units, poor housekeeping procedures, and poor indoor air quality.
The lack of ventilation also may lead to the accumulation of flour dust in the indoor environment and decreases the mixing and dilution of those dusts [8, 25, 26, 28, 44]. Ethiopia is one of the developing countries where the majority of workplace conditions and facilities are often inadequately equipped. There are some labor proclamations and regulations that allow employers to ensure that the work place and premises do not cause danger to the health and safety of the workers. In majority of small- and medium-size industries, however, this is often less pragmatic due to the insecure nature of those industries. Therefore, workers, to cover their daily breads, are compelled to attend their duties under harsh working conditions, which in turn worsen the incidence of respiratory health conditions.
Our analysis revealed that the lack of trainings in safety and health of the workplaces considerably affected the occurrence of work-related respiratory problems. Evidence in the literature has confirmed our result [17, 26]. Safety and health trainings could likely boost the awareness, knowledge, and skills of the workers to prevent and control hazards and risks at their workplaces. Trainings in safety may also positively influence the behavior of employees to improve safety cultures and comply with workplace regulations and standards. In addition, basic components of trainings in safety such as the identification, recognition, and evaluation of hazards and risks as well as measures for emergency situations would help reduce the potential health effects emerging from workplaces [45, 46].
Similar to every other developing country, workers in small- and medium-size industries are usually least considered in health and safety regulations in Ethiopia. The health conditions that the workers often encounter have been little investigated in such industries. Therefore, there has been a shortage of reliable data that help develop preventive measures, which commensurate with the risks emerging alongside with the extensive growth of the industries. We believe that the findings of this survey cannot be overlooked as it minimizes those gaps. We also employed a comparative cross-sectional design to support the hypothesis that exposure to the inherent nature of hazards in flour mill industries is substantially linked to the experience of work-related respiratory conditions. Besides, the interview data collection technique used in the current investigation has also increased the response rate, which in turn ensures that the findings are representative.
However, there are some limitations which cannot be revoked in the current investigation. First, because of the feasibility concern, measurements for the lung function and other examinations such as prick tests were not carried out. Second, the study failed to determine the levels and characteristics of flour dust exposures. Third, there was a lack of information on the types of energy the participants used at their homes. Fourth, the study was carried out in specific types of workplaces (flour mill factories), which precludes the findings from being expanded to other economic sectors. Moreover, because the unexposed group participants were selected from public workers, they might differ from the flour mill workers in many characteristics. Finally, because of a recall bias, underreporting may be anticipated, as the study relied on self-reporting data. We fitted separate models to minimize the effects of some confounders, and used a validated assessment tool to evaluate the symptoms.
Rights and permissions
Open Access This article is licensed under a Creative Commons Attribution 4.0 International License, which permits use, sharing, adaptation, distribution and reproduction in any medium or format, as long as you give appropriate credit to the original author(s) and the source, provide a link to the Creative Commons licence, and indicate if changes were made. The images or other third party material in this article are included in the article's Creative Commons licence, unless indicated otherwise in a credit line to the material. If material is not included in the article's Creative Commons licence and your intended use is not permitted by statutory regulation or exceeds the permitted use, you will need to obtain permission directly from the copyright holder. To view a copy of this licence, visit http://creativecommons.org/licenses/by/4.0/. The Creative Commons Public Domain Dedication waiver (http://creativecommons.org/publicdomain/zero/1.0/) applies to the data made available in this article, unless otherwise stated in a credit line to the data.
Disclaimer:
This article is autogenerated using RSS feeds and has not been created or edited by OA JF.

Click here for Source link (https://www.biomedcentral.com/)