Social and structural factors associated with depression and suicidality among men who have sex with men and transgender women in Nepal – BMC Psychiatry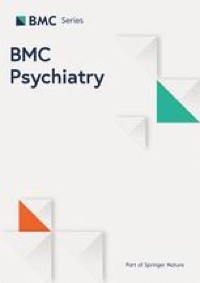 Participants
Secondary cross-sectional data [37] were used in this study. Gender and sexual minorities are a large and diverse group of individuals. Therefore, we limited the study population in this study to MSM and TGW. Both MSM and TGW refer to several self-identified gender identities and sexual orientations. A list and definitions of these is available in Table 1.
Inclusion and exclusion criteria
For inclusion in the study the participants must have been assigned male at birth, aged 16 years or above and engaged in sexual relationship (oral and/or anal sex) with another biological male at least once within the past 12 months prior to the date of study. There were no exclusion criteria other than previous participation in the study.
Study area and data collection
The data was collected in April 2018 from 340 Nepalese MSM and TGW in eight small cities in the Terai Highway districts in Southern Nepal [37]. The eight districts where the study was carried out were: Jhapa, Morang, Sunsari, Nawalparasi, Rupandehi, Kapilbastu, Kailali and Kanchanpur. These districts share an open border with India. Besides the Terai region, similar data has previously been collected in Nepal's two largest cities, Kathmandu (capital city) and Pokhara. Collecting data from the current districts provides a sample from smaller cities that all share an open border to India. This could potentially provide variations to the results compared with large city MSM- and TGW- population. The sample size was sufficient to detect a 15-% point difference according to a power analysis [37].
Instruments and measures
Respondent-driven sampling
The participants were recruited by respondent-driven sampling (RDS). Generally, when using RDS, initial participants called "seeds" are identified [38]. In the current study there were eight seeds from various groups (regarding for example age, gender identity or sexual orientation) from each study district [37]. After participation in the study, each seed received three recruitment coupons that they gave to MSM and TGW within their social network. These participants, in turn, received recruitment coupons after completed participation. Participants reported their network size which was used to calculate RDS-weighted values.
The data was collected by face-to-face interviews using a semi-structured Integrated Biological and Behavioral Surveillance (IBBS) survey [37]. IBBS has been used in Nepal for HIV surveillance purposes for several years. The IBBS included questions about socio-demographic, structural, social and psychosocial factors. A list of the included factors is provided in Table 2. Information about sexual behavior and sexually transmitted diseases was also collected, but not used in this study. This was also the first time the IBBS data from Terai was used to assess psychosocial health problems among MSM and TGW.
The participants were first briefly screened to ensure that they met the inclusion criteria. After giving informed consent, participants were first interviewed to collect the behavioral data and then received pre-test counseling, before collection of biological specimen and health and STI checkup. Before finishing the survey process, they received test results as well as post-test counseling and referral for available services as per need [37].
Socio-demographic factors
Age was dichotomized to ≤30 (17–30 years old) and > 30 (31–62 years old). Literate participants, with or without formal education were merged into one literate category, resulting in categories literate and illiterate. The sexual orientation/gender identity variable was merged into two categories with following division: ta, man/mard, gay, panthi to MSM and meti/meta, Kothi, woman, transgender to TGW. For more details regarding the terminology, see Table 1. Sex work was assessed by asking if a participant had had sex with a male or a meti for money in the past 12 months. Participants were also asked to report last month's income in Nepalese rupees (NPR) and this was reported with categories < 10,000, 10,000–19,999, 20,000–29,999 and ≥ 30,000. Prior to logistic regression analysis the income was dichotomized using the mean income (15,000 NPR) as a cut-off.
Structural factors
Information on cross-border movement for sexual activity was collected by asking the participants whether they had crossed the open border to India for anal or oral sex the past 12 months (yes/no). Experience of violence was measured by yes/no- questions about physical abuse, forced sex and cheated or threatened.
Self-perceived discrimination
Self-perceived discrimination was measured using the self-report instrument Experiences of Discrimination (EOD) [39]. Firstly, participants were asked to answer whether or not they had experienced discrimination in different settings. These settings in the current study were at school, getting hired or getting a job, at work, getting housing (renting or buying), getting medical care, getting service in a store or restaurant, on a street or in a public setting (park), from the police/other security personnel [40]. Secondly, a summary was made of the number of settings where a participant had experienced discrimination (none, 1 setting or more).
Social factors
The social factors included questions about the participant's family forcing them to marry a female (yes/no), family evicting the participant based on their sexual orientation (yes/no), and family acceptance of one's sexual orientation by having at least one person within the family who the participant can openly talk to when it comes to their sexual orientation (yes/no).
Psychosocial factors
Aside from depression and suicidality below, other psychosocial factors include Alcohol consumption in the past 4 weeks, measured by adding the participants that never had drunk alcohol into the "none"- category thus creating three categories: none, at least once a week and every day. The same was done for prevalence of drugs abuse in the past 12 months. Participants reporting use of any drug were categorized as yes and the ones who never had used drugs were added to the category of participants who did not report specific drugs used in the past 12 months.
Depression
The primary outcome of interest, depression, was measured by Center of Epidemiological Studies Depression Scale Revised (CESD-R). The CESD-R consists of 20 self-reported questions [41]. The questions in the revised scale cover depressive symptoms defined by the fifth edition of Diagnostic and Statistical Manual (DSM-5), including dysphoria, loss of interest, appetite, sleep, thinking/concentration, guilt, tiredness, agitation and suicidal ideation [42]. In this study, the cutoff of 16 points of 60 possible was considered to correspond to a clinically significant depressive disorder [41]. Score for severe depression was set to 22 points, as used in previous studies [36]. The instrument has relatively high reliability and validity for research purposes [41, 43] and for depression assessment in both key and general population [44].
Suicidality
The secondary outcome of interest, suicidality, was measured by self-reported suicidal thoughts. All participants were asked whether they ever felt so low that they thought about committing suicide. For the ones that reported such thoughts, three additional questions were asked ("How often did you have any thought about ending your own life in last 12 months?", "Have you ever made a plan to commit suicide?" and "Did you ever attempt suicide?"). However, the three additional questions were not included as outcomes of interest in the final analysis due to small sample size. The questions were extracted from DSM-5.
Statistical methods
We used IBM SPSS Statistics 25 (SPSS Inc., Chicago, IL, USA) in data analysis, and STATA 15 (StataCorp, College Station, Texas, USA) for RDS-weighted analysis. We performed a descriptive statistics analysis of the different variables, using frequencies and percentages for categorical variables, and mean and standard deviation for continuous variables. Bivariate and multivariable logistic regression analyses were then conducted to estimate crude odds ratio (OR) and adjusted odds ratio (AOR), respectively, and their 95% confidence intervals (CI). The dependent factors (outcomes of interest) in these analyses were depression and suicidality.
Rights and permissions
Open Access This article is licensed under a Creative Commons Attribution 4.0 International License, which permits use, sharing, adaptation, distribution and reproduction in any medium or format, as long as you give appropriate credit to the original author(s) and the source, provide a link to the Creative Commons licence, and indicate if changes were made. The images or other third party material in this article are included in the article's Creative Commons licence, unless indicated otherwise in a credit line to the material. If material is not included in the article's Creative Commons licence and your intended use is not permitted by statutory regulation or exceeds the permitted use, you will need to obtain permission directly from the copyright holder. To view a copy of this licence, visit http://creativecommons.org/licenses/by/4.0/. The Creative Commons Public Domain Dedication waiver (http://creativecommons.org/publicdomain/zero/1.0/) applies to the data made available in this article, unless otherwise stated in a credit line to the data.
Disclaimer:
This article is autogenerated using RSS feeds and has not been created or edited by OA JF.

Click here for Source link (https://www.biomedcentral.com/)