Utility of non-HDL-C in predicting proteinuria remission of idiopathic membranous nephropathy: a retrospective cohort study – Lipids in Health and Disease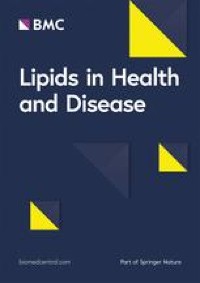 1.
Floege J, Amann K. Primary glomerulonephritides. Lancet. 2016;387(10032):2036–48.
2.
Hanko JB, Mullan RN, O'Rourke DM, McNamee PT, Maxwell AP, Courtney AE. The changing pattern of adult primary glomerular disease. Nephrol Dial Transplant. 2009;24(10):3050–4.
3.
Xu X, Wang G, Chen N, Lu T, Nie S, Xu G, et al. Long-term exposure to air pollution and increased risk of membranous nephropathy in China. J Am Soc Nephrol. 2016;27(12):3739–46.
4.
Beck LH Jr, Bonegio RG, Lambeau G, Beck DM, Powell DW, Cummins TD, et al. M-type phospholipase A2 receptor as target antigen in idiopathic membranous nephropathy. N Engl J Med. 2009;361(1):11–21.
5.
Tomas NM, Beck LH Jr, Meyer-Schwesinger C, Seitz-Polski B, Ma H, Zahner G, et al. Thrombospondin type-1 domain-containing 7A in idiopathic membranous nephropathy. N Engl J Med. 2014;371(24):2277–87.
6.
Glassock RJ. Diagnosis and natural course of membranous nephropathy. Semin Nephrol. 2003;23(4):324–32.
7.
Xiaofan H, Jing X, Chenni G, Yifan W, Xialian Y, Li L, et al. New risk score for predicting progression of membranous nephropathy. J Transl Med. 2019;17(1):41.
8.
De Vriese AS, Glassock RJ, Nath KA, Sethi S, Fervenza FC. A proposal for a serology-based approach to membranous nephropathy. J Am Soc Nephrol. 2017;28(2):421–30.
9.
Ponticelli C, Passerini P. Can prognostic factors assist therapeutic decisions in idiopathic membranous nephropathy? J Nephrol. 2010;23(2):156–63.
10.
Ashoor IF, Mansfield SA, O'Shaughnessy MM, Parekh RS, Zee J, Vasylyeva TL, et al. Prevalence of cardiovascular disease risk factors in childhood glomerular diseases. J Am Heart Assoc. 2019;8(14):e012143.
11.
Bermudez-Lopez M, Arroyo D, Betriu A, Masana L, Fernandez E, Valdivielso JM. New perspectives on CKD-induced dyslipidemia. Expert Opin Ther Targets. 2017;21(10):967–76.
12.
Chang TI, Streja E, Ko GJ, Naderi N, Rhee CM, Kovesdy CP, et al. Inverse Association Between Serum Non-High-Density Lipoprotein Cholesterol Levels and Mortality in Patients Undergoing Incident Hemodialysis. J Am Heart Assoc. 2018;7(12):e009096.
13.
Bittner V. Non-high-density lipoprotein cholesterol and cardiovascular disease. Curr Opin Lipidol. 2003;14(4):367–71.
14.
Usui T, Nagata M, Hata J, Mukai N, Hirakawa Y, Yoshida D, et al. Serum non-high-density lipoprotein cholesterol and risk of cardiovascular disease in community dwellers with chronic kidney disease: the Hisayama study. J Atheroscler Thromb. 2017;24(7):706–15.
15.
Marcovecchio ML, Dalton RN, Prevost AT, Acerini CL, Barrett TG, Cooper JD, et al. Prevalence of abnormal lipid profiles and the relationship with the development of microalbuminuria in adolescents with type 1 diabetes. Diabetes Care. 2009;32(4):658–63.
16.
Pan J, Gao F, Bao Y, Zhang L, Tu Y, Jia W. Non-high-density lipoprotein cholesterol is associated more closely with albuminuria in Chinese type 2 diabetic patients with normal renal function, compared with traditional lipid parameters. J Clin Lipidol. 2012;6(4):382–7.
17.
Couser WG. Primary membranous nephropathy. Clin J Am Soc Nephrol. 2017;12(6):983–97.
18.
Troyanov S, Roasio L, Pandes M, Herzenberg AM, Cattran DC. Renal pathology in idiopathic membranous nephropathy: a new perspective. Kidney Int. 2006;69(9):1641–8.
19.
KDIGO. Chapter 7: Idiopathic membranous nephropathy. Kidney Int Suppl. 2012;2(2):186–97.
20.
Floege J, Barbour SJ, Cattran DC, Hogan JJ, Nachman PH, Tang SCW, et al. Management and treatment of glomerular diseases (part 1): conclusions from a kidney disease: improving global outcomes (KDIGO) controversies conference. Kidney Int. 2019;95(2):268–80.
21.
Hou FF, Xie D, Zhang X, Chen PY, Zhang WR, Liang M, et al. Renoprotection of optimal Antiproteinuric doses (ROAD) study: a randomized controlled study of benazepril and losartan in chronic renal insufficiency. J Am Soc Nephrol. 2007;18(6):1889–98.
22.
Dumoulin A, Hill GS, Montseny JJ, Meyrier A. Clinical and morphological prognostic factors in membranous nephropathy: significance of focal segmental glomerulosclerosis. Am J Kidney Dis. 2003;41(1):38–48.
23.
Li J, Chen B, Gao C, Huang J, Wang Y, Zhang S, et al. Clinical and pathological features of idiopathic membranous nephropathy with focal segmental sclerosis. BMC Nephrol. 2019;20(1):467.
24.
Chen Y, Tang L, Feng Z, Cao X, Sun X, Liu M, et al. Pathological predictors of renal outcomes in nephrotic idiopathic membranous nephropathy with decreased renal function. J Nephrol. 2014;27(3):307–16.
25.
Heeringa SF, Branten AJ, Deegens JK, Steenbergen E, Wetzels JF. Focal segmental glomerulosclerosis is not a sufficient predictor of renal outcome in patients with membranous nephropathy. Nephrol Dial Transplant. 2007;22(8):2201–7.
26.
Vaziri ND. Disorders of lipid metabolism in nephrotic syndrome: mechanisms and consequences. Kidney Int. 2016;90(1):41–52.
27.
Wang J, He L, Yan W, Peng X, He L, Yang D, et al. The role of hypertriglyceridemia and treatment patterns in the progression of IgA nephropathy with a high proportion of global glomerulosclerosis. Int Urol Nephrol. 2020;52(2):325–35.
28.
Leonardi S, Gragnano F, Carrara G, Gargiulo G, Frigoli E, Vranckx P, et al. Prognostic implications of declining hemoglobin content in patients hospitalized with acute coronary syndromes. J Am Coll Cardiol. 2021;77(4):375–88.
29.
Choi JY, Chin HJ, Lee H, Bae EH, Chang TI, Lim JH, et al. Idiopathic membranous nephropathy in older patients: clinical features and outcomes. PLoS One. 2020;15(10):e0240566.
30.
Wang L, Shearer GC, Budamagunta MS, Voss JC, Molfino A, Kaysen GA. Proteinuria decreases tissue lipoprotein receptor levels resulting in altered lipoprotein structure and increasing lipid levels. Kidney Int. 2012;82(9):990–9.
31.
Wu D, Yu Z, Zhao S, Qu Z, Sun W, Jiang Y. Lipid metabolism participates in human membranous nephropathy identified by whole-genome gene expression profiling. Clin Sci. 2019;133(11):1255–69.
32.
Clement LC, Mace C, Avila-Casado C, Joles JA, Kersten S, Chugh SS. Circulating angiopoietin-like 4 links proteinuria with hypertriglyceridemia in nephrotic syndrome. Nat Med. 2014;20(1):37–46.
33.
Mace C, Chugh SS. Nephrotic syndrome: components, connections, and angiopoietin-like 4-related therapeutics. J Am Soc Nephrol. 2014;25(11):2393–8.
34.
Desmeules S, Arcand-Bosse JF, Bergeron J, Douville P, Agharazii M. Nonfasting non-high-density lipoprotein cholesterol is adequate for lipid management in hemodialysis patients. Am J Kidney Dis. 2005;45(6):1067–72.
Rights and permissions
Open Access This article is licensed under a Creative Commons Attribution 4.0 International License, which permits use, sharing, adaptation, distribution and reproduction in any medium or format, as long as you give appropriate credit to the original author(s) and the source, provide a link to the Creative Commons licence, and indicate if changes were made. The images or other third party material in this article are included in the article's Creative Commons licence, unless indicated otherwise in a credit line to the material. If material is not included in the article's Creative Commons licence and your intended use is not permitted by statutory regulation or exceeds the permitted use, you will need to obtain permission directly from the copyright holder. To view a copy of this licence, visit http://creativecommons.org/licenses/by/4.0/. The Creative Commons Public Domain Dedication waiver (http://creativecommons.org/publicdomain/zero/1.0/) applies to the data made available in this article, unless otherwise stated in a credit line to the data.
Disclaimer:
This article is autogenerated using RSS feeds and has not been created or edited by OA JF.

Click here for Source link (https://www.biomedcentral.com/)