An additional lysis procedure during arthrocentesis of the temporomandibular joint – Maxillofacial Plastic and Reconstructive Surgery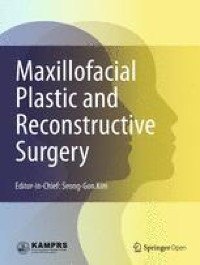 Nowadays, arthrocentesis of the TMJ has proven to be an essential option to reduce joint pain, improve mouth opening, and reduce clicking [7,8,9,10]. It is most commonly used to treat patients with anterior disc displacement without reduction (closed lock) and disc adhesion to the adjacent joint structure [7,8,9,10]. Given that arthrocentesis can have a similar clinical outcome and can be performed under local anesthesia, it is more beneficial for both clinicians and patients. However, in cases of severe adhesion in the TMJ, arthrocentesis is even ineffective because the pumping power generated by arthrocentesis is not enough to lyse adhesions. Furthermore, some of the cases of MOL recurred after arthrocentesis due to residual adhesion of the joint space even after arthrocentesis. Therefore, mechanical lysis of adhesions and lavage of the joint space of the TMJ are critical for those cases [11,12,13].
Lysis and lavage of the TMJ were first performed using arthroscopy by Ohnishi [14]; however, because it was found that visualizing the joint is not essential to accomplish these objectives and often leaves scars or perforations of the glenoid fossa, arthrocentesis became more popular as a substitute for TMJ arthroscopy [11].
As many previous studies and our results have shown, the MMO was instantly increased after arthrocentesis alone. However, similar to some cases in our study where the adhered joint space could not be effectively lysed using hydraulic pressure alone, our simple additional detachment procedure using the same needle and an additional needle significantly improved such conditions while still being minimally invasive. Furthermore, in cases of patients who achieved enough MMO gain by arthrocentesis alone, additional gains were observed following our detachment procedure. This finding implies that almost every joint space from disc displacement has some amount of adhesion that needs to be mechanically lysed. It is clear that this additional lysis of adhesions might be helpful in the delay or prevention of re-adhesion in the joint space afterward.
In addition, the major gains in MMO after our arthrocentesis and the detachment procedure in this study were mostly achieved by the first needle's arthrocentesis and detachment action. Therefore, we assumed that the first needle plays a key role in the detachment of the joint space of the TMJ. This is supported by previous reports that adhesions of the TMJ disc were observed mainly at the articular fossa and eminence [15]. It is also because the vacuum in the joint cavity is resolved. With this in mind, for those who are still not good at placing multi-needles into the proper location of the joint space, the single-needle technique on the rationale that repeatedly pumping saline into the superior joint space of the TMJ could also be acceptable to get the acceptable clinical outcome to release joint adhesions [16]. It is also advantageous in that single-needle use carries fewer risks of infection, bleeding, and patient discomfort [17].
Although some early studies supported the efficacy of hyaluronic acid injections in treating internal TMJ derangements [18], more recent evidence suggested that it may be effective in inflammatory degenerative disorders as well, especially if combined with a thorough joint lavage [19, 20]. Such findings extended the indications for hyaluronic acid injections to a wider population of patients with TMD, especially in terms of age range, because a higher age of onset is recognized for inflammatory degenerative disorders with respect to other forms of TMD. In our study, hyaluronic acid injected immediately after arthrocentesis improved the signs and symptoms of patients with TMD.
Following the operation, continued care such as wearing an occlusal splint, performing mouth-opening exercises, and eating a soft diet, is also important. Considering the various etiologies of chronic TMD (stress, parafunctional habits, chronic tension of masticatory muscles, etc.), no surgical procedure can last forever, and the surgeon should keep in mind that only steady management of the patient's education can provide a long-term effect from these surgical procedures.
In this study, no complications occurred during the detachment procedures. However, there might be potential contraindications when the cartilage layer is healthy. Articular cartilage lesions after trauma or damage in weight-bearing joints often fail to heal on their own and may be associated with pain, loss of function, and long-term complications such as osteoarthritis [21]. Osteochondral injuries are both naturally and therapeutically irreversible with current treatment parameters. Although inferior repair commonly occurs, stable regeneration of hyaline cartilage has never been documented [22]. Therefore, this procedure is contraindicated in adolescents in order to preserve the growing chondral layer in their articular cartilage.
For effective arthrocentesis of the TMJ, the needle is directed to the glenoid fossa. The glenoid fossa is thin (0.5–1.5 mm) [16] and could be rendered thinner by erosion owing to degenerative changes by chronic inflammation of the joint space. As the dura and temporal lobe of the brain are located just above the glenoid fossa, iatrogenic perforation of these structures could occur via either arthroscopy or arthrocentesis. Therefore, the surgeon should not penetrate that far. A penetration of approximately 25 mm is enough to reach the upper joint space [7]. Technically, perforation can be avoided with information regarding the status of the articular fossa by physically feeling the pressure on the inserted needle and using MRI prior to the procedure.
Causes of MOL include disc displacement, facial trauma, chronic tension of the masticatory muscles, and tumors in the TMJ area [23]. In our MRI findings, in several cases, chronic MOL persisted without disc displacement and did not improve with either medication or conservative treatment. These cases could be resolved by mechanical detachment of the joints and were diagnosed as stuck discs of the TMJ. In addition, although we excluded it from our study, there was a case of MOL caused by neurological factors. Therefore, determining the cause of MOL before performing the procedure on a patient is critical.
Rights and permissions
Open Access This article is licensed under a Creative Commons Attribution 4.0 International License, which permits use, sharing, adaptation, distribution and reproduction in any medium or format, as long as you give appropriate credit to the original author(s) and the source, provide a link to the Creative Commons licence, and indicate if changes were made. The images or other third party material in this article are included in the article's Creative Commons licence, unless indicated otherwise in a credit line to the material. If material is not included in the article's Creative Commons licence and your intended use is not permitted by statutory regulation or exceeds the permitted use, you will need to obtain permission directly from the copyright holder. To view a copy of this licence, visit http://creativecommons.org/licenses/by/4.0/.
Disclaimer:
This article is autogenerated using RSS feeds and has not been created or edited by OA JF.

Click here for Source link (https://www.springeropen.com/)