Continuing breastfeeding for at least two years after birth in rural Vietnam: prevalence and psychosocial characteristics – International Breastfeeding Journal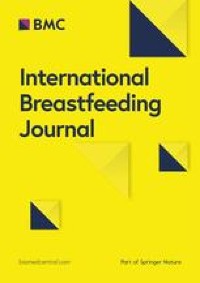 Study design and setting
This study is a secondary analysis of the data collected from a population-based prospective study conducted in Ha Nam, a province in northern Vietnam in the Red River Delta [25].
Ha Nam is a rural province in northern Vietnam, approximately 50 km south of Hanoi. It has a population of approximately 880,000 people. Ha Nam has a health centre that is responsible for primary healthcare and implementation of national public health programs. Almost all women give birth in a medical facility (e.g., commune health centres, district hospitals, provincial hospitals) and receive standard care including free antenatal checks. They also have access to National Growth Monitoring and Expanded Immunisation Programmes [19]. The GDP of Vietnam in 2019 was 2715 USD per capita [23].
Sample and participants
The population-based prospective study from which data for this study was extracted followed a cohort of women from early pregnancy to 3 years after birth and examined the effects of psychosocial and sociodemographic characteristics on early childhood health and development.
Participants of the original study were recruited through a two-stage sampling process. An independent statistician randomly selected 50 communes from a list of 116 communes in Ha Nam. A commune is the primary local government administrative unit in Vietnam. Each commune has a health centre and a population of 5000 to 10,000 residents. All pregnant women with a singleton foetus between 12- and 20-weeks' gestation and residing in the selected communes between December 2009 to January 2010 were eligible to enrol in the study, and invited to participate [26].
Data were collected in six waves from 2009 to 2011. The first and second waves were conducted when the women were in early and late pregnancy, respectively. The third and fourth waves were conducted at eight weeks and six months postpartum, respectively. The fifth and sixth waves were conducted at 2- and 3-years postpartum, respectively.
Data were collected via study-specific, structured questions and psychometric measures. The psychometric measures were locally validated and standardised. Data collection was conducted by eight trained, blinded, and closely supervised health research workers from the Hanoi Research and training Centre for Community Development (RTCCD) in private rooms at commune health centres. Psychosocial data were collected through interview as opposed to self-report questionnaires as the latter were unfamiliar to most people. The design of this study has been reported elsewhere in greater detail [25].
A total of 498 women were recruited in the original study. Women who were known to have had multiple gestation pregnancy, multiple births, and a miscarriage or a stillbirth were excluded from this secondary data analysis. Women were also excluded from the analysis if their data on breastfeeding practices, or the psychosocial, demographic, economic and child characteristics were missing.
Measures
Outcome
The duration of breastfeeding was assessed at the 2-year data collection wave through the questions 'Are you currently breastfeeding?' and 'If not, how many months after birth did you stop breastfeeding?'. The responses of these questions were used to create the binary outcome variable: (1) mothers who were currently breastfeeding and/or have breastfed 24 months or more and (0) mothers who did not breastfeed or breastfed for < 24 months.
Psychosocial characteristics
Psychosocial characteristics were assessed at 24 months after childbirth.
Maternal mental health status was assessed using the Self Reporting Questionnaire (SRQ) which is an instrument developed by the WHO to screen for psychiatric disturbance especially among those in LMICs [27] and has been validated for use among mothers of young children in Vietnam [27]. The SRQ contains 20 yes/no 'neurotic' questions (e.g., do you feel unhappy? have you lost interest in things?) [27]. A total scale score that ranges from 0 to 20 (the number of 'yes' answers) indicates the severity of psychiatric disturbance [28].
Care given by mothers was measured by the Longitudinal Study of Australian Children Study's Parenting Measure [29] that comprises three subscales: controlling the child's behaviour (Control, 4 statements), expressing anger towards child (Anger, 5 statements), engaging with and consoling the child (Explanation, 9 statements). Responses to each statement posed to the women ranged from 0 'never/almost never' to 4 'always/almost always' with a maximum total score of 16, 20 and 36 for the control, anger and explanation subscales, respectively.
Intimate partner relationships were assessed using the Intimate Bond Measure (IBM) [30]. The IBM gauges two dimensions of the intimate partner relationship: Care and Control. Care assesses sensitivity, empathy, warmth, emotional responsiveness, capacity for companionship of the relationship. Control measures perceived criticism, coercion and dominance of the partner in the relationship. These two characteristics are negatively associated with each other whereby a high care would indicate low control. The IBM comprises 24 items (12 items for the care dimension and 12 for the control dimension). The scores on each subscale range from 0 to 36 with a score of 33 or more on the Care subscale indicating high or positive care and a score of 12 or more on the Control subscale indicating high or positive control. The comprehensibility and cultural relevance of the IBM have been validated in Vietnam for women who have just given birth or are pregnant [30].
Demographic and economic characteristics
Demographic characteristics were collected using study-specific questions at Wave 1. Maternal age was categorised into 25 years old or younger, 26 to 30 years old, and 31 years old or older. Level of education for mothers was categorised into completed primary school (Year 5) or lower; completed secondary school (Year 9); and completed high school (Year 12) or higher. For fathers' level of education, we collapsed the lowest two categories into 'completed secondary school or lower' because the number of fathers who had completed primary school or lower was too small. Maternal occupation was categorised into farmer and non-farmer. Paternal occupation was categorised into farmer or not currently engaged in income-generating activity; factory worker, trader/self-employed, other or freelance; and government official/professional public or officer private services.
The hours mother spent away from child on the weekend and weekdays were also assessed through the questions 'On average, how many hours are you away from the child on a weekday?' and 'On average, how many hours are you away from the child on a weekend day?'. The amounts were multiplied by five and two to obtain the total hours for five weekdays and one weekend, respectively.
Household wealth was assessed by the World Bank household wealth index method which calculated wealth from information collected on 17 household characteristics, services and durable assets using principal components analysis [31]. Each household characteristic was assigned a factor score generated through principal components analysis. The scores were then standardised with respect to a standard normal distribution with a mean household wealth value of zero and a standard deviation of one. Higher wealth index score indicated better household economic situation.
Child characteristics
The location of birth, birthweight, and child sex were collected from the birth certificate. Location of birth was categorised into provincial or district hospital; and commune health centre or at another location. Birthweight was left as a continuous variable.
Data analysis
The analyses of this study were guided by a conceptual framework (Fig. 1) that was adapted from the framework on breastfeeding practices in South Asia [5], and our local knowledge [32]. Analyses were conducted in two stages. Stage 1 was the descriptive analyses of the sociodemographic and psychosocial characteristics of the sample. At Stage 2, the associations between these characteristics and breastfeeding at 24 months were examined simultaneously using a multivariable logistic regression model. Adjusted odds ratios and 95% CIs were reported. Analyses were performed using Statistical Package for the Social Sciences (SPSS) v26.0. Only participants with complete data were included in the analyses. Hosmer and Lemeshow tests were conducted to evaluate the goodness of fit for all the models. A p – value of the test < 0.05 was interpreted as a poor fit. Sensitivity analyses were performed using backward stepwise logistic regression analysis to verify the statistically significant associations found in the full model with smaller sets of variables.
Rights and permissions
Open Access This article is licensed under a Creative Commons Attribution 4.0 International License, which permits use, sharing, adaptation, distribution and reproduction in any medium or format, as long as you give appropriate credit to the original author(s) and the source, provide a link to the Creative Commons licence, and indicate if changes were made. The images or other third party material in this article are included in the article's Creative Commons licence, unless indicated otherwise in a credit line to the material. If material is not included in the article's Creative Commons licence and your intended use is not permitted by statutory regulation or exceeds the permitted use, you will need to obtain permission directly from the copyright holder. To view a copy of this licence, visit http://creativecommons.org/licenses/by/4.0/. The Creative Commons Public Domain Dedication waiver (http://creativecommons.org/publicdomain/zero/1.0/) applies to the data made available in this article, unless otherwise stated in a credit line to the data.
Disclaimer:
This article is autogenerated using RSS feeds and has not been created or edited by OA JF.

Click here for Source link (https://www.biomedcentral.com/)