Facilitators and barriers in prevention of cardiovascular disease in Limpopo, South Africa: a qualitative study conducted with primary health care managers – BMC Cardiovascular Disorders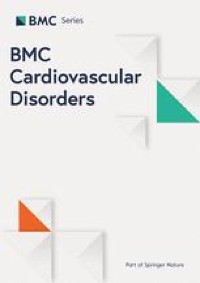 Facilitators of CVD prevention and management
Various prevention and management facilitators for CVD were identified in this study. One of such facilitators is the availability and adherence to CVD treatment guidelines in the district. There are numerous guidelines for the prevention and management of CVD at both national and international levels. Existent international guidelines are keen on the necessity of smoking cessation, weight optimisation and the importance of physical activity [15]. Among the reasons why CVD are persistent despite the consensus existence of treatment, guideline is the determinant of risk behaviours [15]. The present study identified that behaviour change communication in communities can be a viable opportunity to minimise CVD. Health education is a common expert lead strategy used to address modifiable risk factors for CVD at the community level. In a similar study, practitioners suggested changing direction from case treatment to health promotion by focusing on prevention through awareness creation and community empowerment campaigns to inform the populace about adverse risks factors such as smoking, obesity, and physical inactivity [16]. They also noted that, though such approaches have proved instrumental in CVD prevention, they should be tailored to suit the situation to reduce limitations. The role of community health workers (CHWs) or volunteers becomes crucial on community empowerment through health promotion strategies to deal with modifiable risk behaviours. CHWs are effective in CVD prevention programmes at door-to-door household and community levels because they have a sense of belonging, trust, and duty to protect their communities [17].
Participants mentioned the use of modern technological gadgets in the prevention and management of CVD as a good opportunity that should be encouraged. One component of the CVD-care chain is technology, and it encompasses simple essential tools, and more complex laboratory support [18]. Although lack of equipment such as blood pressure monitoring machines and computers for data storage was a challenge, there exist an opportunity in this regard to effectively prevent and manage CVD cases. Some healthcare workers can use computers, but others still need training in the utilisation of modern technology. The deployment and usage of technology in the Capricorn district remains a big opportunity that could be explored to effectively deal with CVD cases. Despite the challenges that the healthcare system face in the light of CVD prevention and management in the district, it was somewhat functional, per participants' narratives. For instance, there is a well laid out organogram in place at the district health directorate solely for CVD management and prevention. Thus, we identified that a functional healthcare system is a workable avenue to effectively manage and prevent CVD. This is not limited to the availability of health workforce but also access to essential medicines, sustainable health financing and the role of leadership and governance [19].
Barriers of CVD prevention and management
The current study unearthed prevailing hurdles in the prevention and management of CVD at the Capricorn district in the Limpopo Province of South Africa as well as opportunities that exist to be explored in the fight against CVD. With reference to poor infrastructural development, we identified that healthcare providers in the district operated in facilities that were particularly small, limiting their ability to have designated space(s) dedicated to CVD cases. This meant that facilities were always overcrowded, impinging on clients' privacy as individuals with various ailments gathered in same waiting rooms and sought treatment from same consulting room(s). The challenge that limited infrastructure pose to the prevention and management of CVD cases on the African continent is not peculiar to South Africa. For instance, evidence from Eastern Uganda has shown that poor healthcare infrastructure impedes the activities of health teams in combating NCDs such as hypertension by limiting the number of clients that can be received and cared for across various health facilities [17].
Lack of medical supplies and equipment were also identified to be a major barrier to the prevention and management of CVDs in the province. This ranged from the lack of basic diagnostic equipment for check-ups to essential medication for the management of CVDs across the selected health facilities [20]. Logistical challenges in healthcare provision seems to be a systemic problem in South Africa. A recent study conducted in the country identified that shortage of medication was one of the paramount barriers to the prevention and management of non-communicable diseases in the country [21]. Our findings are also buttressed by studies in Argentina and Vietnam, countries with similar socio-economic conditions as South Africa, where lack of good quality information systems was reported as a logistical setback in the management of persons with risk factors [22]. Quality health information systems are essential for the strengthening of health care provision [18]. Health information technology (HIT) targets many of the barriers to successful healthcare delivery for CVD prevention and management. Interventions such as electronic medical records system is a vital strategy in improving patient documentation, data capture, inter-provider communication, and follow-up for NCD management [18]. The huge inadequacy of computers in health facilities thus, makes good health data capture and storage an unattainable aspect of CVD care. According to Kien et al. [22], the lack of comprehensive centralized data-sharing systems in health facilities results in insufficient coordination of information between curative and preventive health systems in Vietnam. In this study, the availability of modern technology has been stated as a facilitator although capacity building in computer usage is still needed. In some facilities, electronic data capturing forces healthcare workers to use part of their already small working space for computers, and to store paper records [19].
Inadequacy of staff was identified to be another strong barrier against CVD prevention and management. The poor staffing of health care facilities across the district had a rippling effect on accessibility to primary health care services, as most facilities were compelled to open late and close early. Poor utilisation is negatively associated with rural residence and socio-economic status [16]. This deficiency meant that patients were reluctant to attend for proper diagnosis or follow-up as the workload was too great for the few health personnel. Poor access to primary health care services was largely reported by respondents as a hindrance to the prevention and management of CVD. The study indicated that health literacy in the form of health education is applicable but the behavioural change component in the form of health promotion is grossly lacking. Focusing on fighting the five major risk factors for CVD: smoking, high blood pressure, bad diet (including high saturated and trans-saturated fats; as well as scanty fruit and vegetables), physical inactivity, and obesity demands health promotion behavioural change strategies [23]. Health promotion is about empowerment of the vulnerable groups and it is highly recommended for successful prevention of CVD at a community level [24].
The limitation of the study is that the findings are based only on interviews conducted with primary health care managers. The findings are based on self-report and may therefore differ from actual practice. This limitation can be alleviated by conducting further studies that involve other multidisciplinary team members that are also playing a role in CVD prevention and management.
Trustworthiness of the study
Validity and reliability
Validity and reliability of the study findings was achieved by first ensuring that the study findings were credible. This was done by employing iterative questioning process during interviewing as well as frequent client probing (Additional file 1: Table 1; [25]).
Transferability, confirmability, and dependability
We ensured that our findings could be transferrable and thus could be applied to other contexts with similar characteristics based on the clear and thorough explanation of our methods (26). This also ensured that our study findings are dependable as our methods could easily be used to replicate the study should the need arise. Lastly, we ensured confirmability of our study findings by revisiting our participants with the transcripts and the initial findings for them to confirm that what we have reported was indeed what they narrated during the interview process [26]. This also ensured that the results are the experiences and ideas of the participants, rather than the characteristics and preferences of the team of researchers [27].
Rights and permissions
Open Access This article is licensed under a Creative Commons Attribution 4.0 International License, which permits use, sharing, adaptation, distribution and reproduction in any medium or format, as long as you give appropriate credit to the original author(s) and the source, provide a link to the Creative Commons licence, and indicate if changes were made. The images or other third party material in this article are included in the article's Creative Commons licence, unless indicated otherwise in a credit line to the material. If material is not included in the article's Creative Commons licence and your intended use is not permitted by statutory regulation or exceeds the permitted use, you will need to obtain permission directly from the copyright holder. To view a copy of this licence, visit http://creativecommons.org/licenses/by/4.0/. The Creative Commons Public Domain Dedication waiver (http://creativecommons.org/publicdomain/zero/1.0/) applies to the data made available in this article, unless otherwise stated in a credit line to the data.
Disclaimer:
This article is autogenerated using RSS feeds and has not been created or edited by OA JF.

Click here for Source link (https://www.biomedcentral.com/)