Prevalence and pattern of refractive error and visual impairment among schoolchildren: the Lhasa childhood eye study – BMC Ophthalmology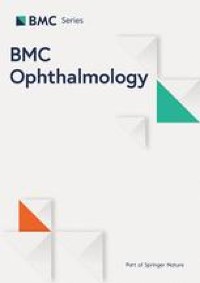 Informed consent and ethics approval
This research was reviewed by an independent ethical review board and conforms with the principles and applicable guidelines for the protection of human subjects in biomedical research. The protocols in this study were approved by the Institutional Review Board of Beijing Tongren Hospital, Capital Medical University (TRECKY2019–146), and adhere to the principles of the Declaration of Helsinki. This present study is part of Lhasa Childhood Eye Study, which has registered on Chinese Clinical Trial Registry (http://www.chictr.org.cn, ChiCTR1900026693). Lhasa Childhood Eye Study is mainly designed to investigate the prevalence and associated factors longitudinally of several ocular disorders in school-age children in Lhasa for continuous 5 years. Written informed consent was obtained from a parent or legal guardian of each child prior to the examinations.
Study setting and population
Stratified random cluster sampling was employed in selecting schools and eligible children for participation. Elementary schools were stratified into three levels based on the evaluation of local government. A total of 1943 grade one students from 14 randomly selected classes represented 7 of the 27 elementary schools available joining the Lhasa Childhood Eye Study.
An experienced clinical team comprising 2 optometrists and 3 ophthalmologists from Beijing Tongren Hospital performed all examination procedures during the period from October to November 2019. All the examinations were performed in the health examination station of Lhasa Maternal and Child Health Care Center.
As Tibetan children were reported to have a lower prevalence of refractive errors than inland, we use a cumulative incidence of 40% to calculate the sample size [7, 9]. Assuming a design effect of 2.0, a tolerated error of 0.1 times the myopia incidence, and a loss of follow-up of 20%, a total of 1382 grade one students would be needed. Further detail of the method is available elsewhere [9].
Ocular examinations
Demographic data (including ethnicity, age and gender) was collected before examination. All participants underwent standardized ocular examinations included distant visual acuity and identification of visual impairment. Quality controls were implemented throughout the entire study. The detailed standard operation procedures was reported elsewhere [9].
Distant visual acuity
The ophthalmic examinations included measures of visual acuity and refraction. Distant visual acuity of both eyes was measured at 3 m using a Lea Symbols ETDRS 3-m Set charts (250,300, Goodlite, IL, USA). Children were examined monocularly, right eye followed by left eye. A letter-by-letter logMAR visual acuity score was documented and calculated accordingly. For children wearing glasses, both presenting visual acuity (with glasses) and uncorrected visual acuity (without glasses) were measured. For students with unaided visual acuity 0.3 or worse in either eye, subjective refraction was performed to obtain best-corrected visual acuity by trained optometrists. The cycloplegic procedure referred to the Anyang Childhood Eye Study [10]. Cycloplegia was achieved with two drops of 1% cyclopentolate and 1 drop of Mydrin P at a 5-min interval. Refractive status was measured using an autorefractor (KR-800, Topcon, Tokyo, Japan) before and after cycloplegia.
Assessment of visual impairment
The prevalence of visual impairment and blindness were calculated using uncorrected (unaided), presenting, and best-corrected visual acuity [11]. Visual acuities evaluated via logMAR categories were defined as normal/near normal (≤ 0.2 in both eyes), unilateral visual impairment (0.2 in one eye only), mild visual impairment (0.3–0.5 in the better eye), moderate visual impairment (0.6–0.9 in the better eye), and blindness (≥ 1.0 in the better eyes). The causes of visual impairment of 0.3 or worse were assessed by the ophthalmologist.
Definitions
Diagnosis was based on the following definition: (1) Refractive error was assigned routinely if visual acuity improved to ≤0.2 with refractive correction. (2) Myopia was defined as spherical equivalent refraction ≤ − 0.50 D, and (3) hyperopia as spherical equivalent refraction ≥ + 2.00 D. Children were considered myopic with at least one eye was diagnosed, and hyperopic with hyperopia at least one eye, so long as neither eye was myopic. Children were considered emmetropic if neither eye was myopic or hyperopic. (4) Unilateral amblyopia was considered as a 2-line interocular difference in eyes with BCVA 0.2 or worse. And at least one of the following risk factors must be presence: strabismus or history of strabismus surgery, past or present obstruction of visual axis, anisometropia consistent with the worse eye (≥1.00 D SER anisohyperopia, ≥3.00 D SER anisomyopia, or ≥ 1.50 D anisoastigmatism). Bilateral amblyopia was defined as bilateral BCVA >0.3. And there must be presence of bilateral visual axis obstruction or bilateral ametropia (≥4.00 D SE hyperopia, ≥6.00 D SE myopia, or ≥ 2.50 D astigmatism) [12]. Estimates of refractive error prevalence were based on children with successful cycloplegia in both eyes [11].
Presenting visual acuity was defined by the detected visual acuity when tested wearing currently available refractive correction, if any. Best-corrected visual acuity was the visual acuity achieved by subjects tested with pinhole or refraction. Corneal opacity was considered as the cause of vision loss in an eye if there was an easily visible opacity overlying the pupil to the extent that at least part of the pupil margin is blurred. Retinal disease was assigned the cause of vision loss in an eye found with chorioretinitis, optic disk atrophy, macular hole, and inherited retinal diseases. Cataract was assigned if a pupil appeared grey or white when examined with oblique light in a shaded or darkened area [13]. Children requiring medical or surgical treatment were recommended for eye clinic referral.
Data management and analysis
Clinical examination forms were verified at least twice to evaluate integrity and precision before entered into the database using Epidata software 3.1 (The Epidata Association, Odense, Denmark) by two separated individuals.
Statistical analysis was performed using SPSS software (version 20.0). Means ± standard deviation, frequencies, and percentages were used to summarize the characteristics of the research subjects. The association between refractive status and the gender and ethnicity was explored using logistic regression. Confidence intervals and P values (significant at the P<0.05 level) for prevalence estimates and regression models were calculated and adjusted for clustering effects associated with the sampling design [9].
Rights and permissions
Open Access This article is licensed under a Creative Commons Attribution 4.0 International License, which permits use, sharing, adaptation, distribution and reproduction in any medium or format, as long as you give appropriate credit to the original author(s) and the source, provide a link to the Creative Commons licence, and indicate if changes were made. The images or other third party material in this article are included in the article's Creative Commons licence, unless indicated otherwise in a credit line to the material. If material is not included in the article's Creative Commons licence and your intended use is not permitted by statutory regulation or exceeds the permitted use, you will need to obtain permission directly from the copyright holder. To view a copy of this licence, visit http://creativecommons.org/licenses/by/4.0/. The Creative Commons Public Domain Dedication waiver (http://creativecommons.org/publicdomain/zero/1.0/) applies to the data made available in this article, unless otherwise stated in a credit line to the data.
Disclaimer:
This article is autogenerated using RSS feeds and has not been created or edited by OA JF.

Click here for Source link (https://www.biomedcentral.com/)