Writing group program reduces academic procrastination: a quasi-experimental study – BMC Psychology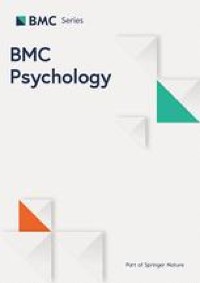 This quasi-experiment confirmed that writing group intervention program—Group for Writing Thesis or GROWTH—could potentially reduce academic procrastination. This result may be explained by the intervention program that was focused on three main activities that reduce academic procrastination, i.e., training, participation in a writing group, and independent activities. In the training session, the students learned the nature of a thesis, SMART (Specific, Measurable, Attainable, Realistic, Time-based) goals, and BASE Habits. These activities made the students aware that writing a master thesis is a long process. It took a lot of time and energy, so students had to apply specific strategies. The strategy used in the training was to breaking down thesis writing into smaller task lists. These lists became short term targets to guide students as they wrote. According to Mühlberger and Traut-Mattausch [40], target development is effective for diminishing procrastination. The target forming helps to bridge the gap between intention and task accomplishment [41]. Svartdal et al. [42] said that when people have more available time to do the task, procrastinators tend to delay the task. In this training, the target enacts as a barrier or a reminder for not delaying the task.
SMART goals, furthermore, were applied to make thesis writing more structured. Students set short term targets, specified the necessary activities and their duration, prioritized the activities, and finally organized all of them into a daily schedule. Students shared and gave feedback to one another in their groups. They had to make sure that the target and the schedule were clear and achievable. A previous study showed that SMART goals could decrease procrastination effectively [24].
In the training session, students also learned about new writing habits. The BASE habits—consisted of behavioral, artisanal, social, and emotional habits—are the main pillars of writing productivity [34, 35]. This concept facilitated students to evaluate their strengths and to use it to overcome academic procrastination. Previous studies showed that a personal strengths-based approach was effective in overcoming academic procrastination [43, 44]. Awareness toward personal strengths was crucial in evaluating students' current state of mind. They could optimize their strengths by maintaining activities that utilized their strengths in their daily writing routine.
On the other hand, students could evaluate their weaknesses based on BASE habits and act upon them. For example, some students realized that they lacked in social habits and concentration while working on their thesis. The students afterward increased activities related to emotional habits, e.g., practicing relaxation or sharing their difficulties when working on their thesis. Meanwhile, some students found themselves good at artisanal habits. They could maintain this by joining a research workshop, discussing with an experienced researcher, and reading books about scientific writing.
Groups for Thesis Writing inspired students to benefit from the social environment by having regular meetings. Instead of viewing thesis writing as an individual activity, students could get mental and academic support from other group members. A growing body of research showed the positive impacts of social support on procrastination [21, 45, 46]. Nichols and Jenkinson [47] mentioned four characteristics of an effective support group, such as (1) the decrease of isolation through social interaction, (2) chance to release emotion and discussion, (3) conversation leading to more constructive and balanced perspective, and (4) improvement of coping skills through learning from member experiences. Group for Writing Thesis intervention fulfilled those four characteristics.
After setting goals and daily activities, the next step was implementing it into action. This action was the most critical process. As individuals, students tried to stick with their goals and daily planning. Sometimes they succeeded in reaching their target, but sometimes they found it hard to achieve it. While the students were writing a thesis, they faced some unplanned tasks, distractions, and obstacles along the way. König et al. [48] mentioned that setting goals are not enough to change behavior; goal adaptation is essential. Goal adaptation emphasizes the value of flexibility; it gives someone a chance to reevaluate the target, whether it is still relevant to him or her, or needs to be modified. This adaptation is also an opportunity to get creative, seeking another way to solve the difficulties.
The students monitored their actions every day. They wrote their daily targets and decided when they should achieve it. They also reflected on their experience by writing their feelings, thinking, challenges, and opportunities. Some students wrote about their feeling of failure when the target was unmet. When people could not meet the goals, it might lead them to have negative feelings such as powerlessness and the fear of failure.
Walker [46] highlighted that procrastination treatment should be focused on the powerlessness experience. In this study, students expressed that in the past, they had set goals and monthly plans, but often failed to implement them. They thought that setting goals was fruitless, gave up on planning, and procrastinated. According to Haghbin et al. [49], the fear of failure could contribute to procrastination. In this writing group, students evaluated their goal achievement, reflected on the obstacles before them, and set new targets. This process encouraged them to achieve their goals, and they could modify or start a new target instead of giving up. The students also received positive feedback and support from other members of the group. This positive environment helped the students view failure as part of the nature of writing a thesis.
On the other hand, daily monitoring encouraged the students to focus more on the process and less on the outcome; therefore, they experienced daily success instead of feeling a failure when the goals were not achievable. Krause and Freund [50] believed that being process-focused was more helpful in reducing the fear of failure and keeping students in pursuit of their goals rather than being outcome-focused.
The participants in this study were graduates students from three different cohorts. Therefore, there could be an effect of the cohort on academic procrastination. Even though they were from different cohorts, they shared a similar characteristic—they were working on their master thesis. Further analysis also showed that there is no difference in academic procrastination between those cohorts. Consequently, we have no reason to believe that the participants' cohort matters. Due to the limited sample size, caution must be applied, as the findings might not apply to broader population. Generalization should be limited to the participant, treatment, output, and setting that similar to this study [50]. To conclude, the present study demonstrated that a writing group could potentially reduce academic procrastination. Thus, students could benefit from a writing group when working on their master thesis. A thesis preparation course that provides information about BASE habits and SMART goals could also assist students in writing the thesis. There is abundant room for further progress in determining the effects of each components of the intervention program on procrastination level. For example, further research should be undertaken to investigate whether writing a daily reflective journal had a dominant effects on procrastination level compared to other components. Additionally, future investigations aiming for a better causal inference would benefit from having a control group, a randomized assignment, and a larger sample.
Rights and permissions
Open Access This article is licensed under a Creative Commons Attribution 4.0 International License, which permits use, sharing, adaptation, distribution and reproduction in any medium or format, as long as you give appropriate credit to the original author(s) and the source, provide a link to the Creative Commons licence, and indicate if changes were made. The images or other third party material in this article are included in the article's Creative Commons licence, unless indicated otherwise in a credit line to the material. If material is not included in the article's Creative Commons licence and your intended use is not permitted by statutory regulation or exceeds the permitted use, you will need to obtain permission directly from the copyright holder. To view a copy of this licence, visit http://creativecommons.org/licenses/by/4.0/. The Creative Commons Public Domain Dedication waiver (http://creativecommons.org/publicdomain/zero/1.0/) applies to the data made available in this article, unless otherwise stated in a credit line to the data.
Disclaimer:
This article is autogenerated using RSS feeds and has not been created or edited by OA JF.

Click here for Source link (https://www.biomedcentral.com/)