जौ में आनुवंशिक लोकी अंतर्निहित Awn आकृति विज्ञान

Biguang Huang, et al.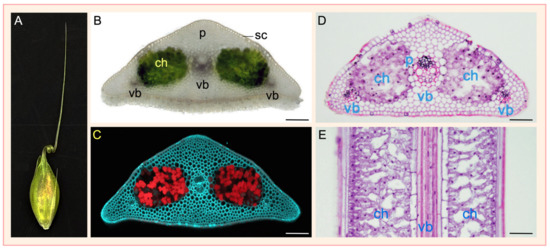 जीन, वॉल्यूम। १२, पृष्ठ १६१३: जौ में आनुवंशिक लोकी अंतर्निहित औन आकृति विज्ञान
लेखक: बिगुआंग हुआंग वीरेन वू ज़ोंगली होंग
जौ के दाने प्रकाश संश्लेषण में अत्यधिक सक्रिय होते हैं और जौ में अनाज के वजन का 30-50% हिस्सा होता है। वे लंबाई में विविध हैं, लंबे समय से लेकर बिना उखड़े हुए हैं, और आकार में सीधे से हुड या टेढ़े हैं। उनकी विविधता और महत्व ने कई दशकों से आनुवंशिकीविदों को परेशान किया है। एवननेस म्यूटेंट का एक बड़ा संग्रह उपलब्ध है – उनमें से एक दर्जन से अधिक को क्रोमोसोम पर मैप किया गया है और कुछ को हाल ही में क्लोन किया गया है। विभिन्न awnness जीन एक दूसरे के साथ विविध awn फेनोटाइप उत्पन्न करने के लिए परस्पर क्रिया करते हैं। अनुक्रमित जौ जीनोम की उपलब्धता और नई मैपिंग और जीन क्लोनिंग रणनीतियों के अनुप्रयोग के साथ, अब और अधिक जीन की पहचान करना और क्लोन करना संभव होगा। अयन विविधता के आनुवंशिक आधार की बेहतर समझ बेहतर उपज, अनुकूलन क्षमता और स्थिरता के साथ जौ की नई किस्मों के विकास की सुविधा प्रदान करेगी।
Copyright Notice
© 2021 by the authors. Licensee MDPI, Basel, Switzerland. This article is an open access article distributed under the terms and conditions of the Creative Commons Attribution (CC BY) license (https://creativecommons.org/licenses/by/4.0/).
Disclaimer:
This article is autogenerated using RSS feeds and has not been created or edited by OA JF.

Click here for full text article in English from source (https://www.mdpi.com/)