3-Bromopyruvate-mediated MCT1-dependent metabolic perturbation sensitizes triple negative breast cancer cells to ionizing radiation – Cancer & Metabolism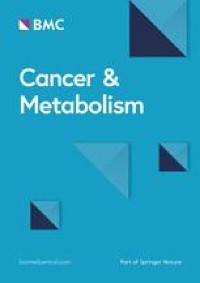 TNBC cell lines with high and low MCT1 expression
Transcriptome-wide expression data from the Cancer Cell Line Encyclopedia (CCLE) were used to compare the expression of MCT1, MCT4, and MCT2 isoforms (encoded by SLC16A1, 3, and 7 genes, respectively) in 57 breast cancer cell lines (Figure S2). BT20 and MDA-MB-231 were selected as representative MCT1-high/MCT4-low cells and MCT1-low/MCT4-high, respectively. According to CCLE data, both of these cell lines are also MCT2-low. Western blot analysis confirmed strong expression and undetectable expression of MCT1 (molar mass 54 kDa, apparent molar mass 40 kDa) in BT20 and MDA-MB-231 cells, respectively, while MCT4 was detected in MDA-MB-231 but not BT20 (Fig. 1a and b, Figure S1). In addition, BT549 (MCT1-high) and MDA-MB-468 (MCT1-low) TNBC cell lines were included in experiments to evaluate the dependence of the toxic effects of 3BP on MCT1. The expression of MCT1 in these cell lines is also shown in Fig. 1a and b.
3BP is selectively toxic to cells expressing MCT1
The effect of 3BP treatment on cell viability was evaluated using the MTT assay (Fig. 1c, d). 3BP was not toxic to MDA-MB-231 cells in concentrations up to 300 μM (> 90% cells still metabolically active). In contrast, 3BP caused a substantial decrease in the viability of BT20 cells, which express MCT1: a concentration of 100 μM reduced metabolic activity to 61% (P < 0.001) following a 24-h exposure (Fig. 1d). BT549 cells, also MCT1-expressing, were found to be completely metabolically inactive at the same concentration (Fig. 1d). Notably, this trend was already apparent after a short 1-h exposure of the same cell lines to 3BP (Fig. 1c), showing that the effects of 3BP occur rapidly, within 1 h. As 3BP interferes with cellular metabolism, cell viability was also assessed using a metabolism-independent dye (trypan blue) exclusion assay (Fig. 1e, f). It was hypothesized that although cells might be less metabolically active during short exposure times, they may retain viability. Indeed, it was found that cell membrane integrity was maintained (trypan blue excluded) for both BT20 and MDA-MB-231 cells following 1-h exposure, but that BT20 cells were selectively killed following a 24-h exposure.
To further evaluate the dependence of 3BP toxicity on MCT1 expression, two additional studies were carried out. First, siRNA-mediated silencing of MCT1 in BT20 cells was shown to confer resistance to 3BP treatment (Fig. 1g, h). For example, following treatment with 200 μM 3BP, the proportion of viable siMCT1-BT20 and wild type BT20 cells were 72% and 12%, respectively (P < 0.01). Treatment with 3BP started 24-h post-transfection and was terminated 48 h post-transfection, and importantly MCT1 expression was shown to remain low during this time (Fig. 1g). Second, both cell lines were co-treated with α-cyano-4-hydroxycinnamate (CHC), a validated MCT1 inhibitor. CHC did not reduce cell viability, but it partially prevented 3BP toxicity in BT20, with cell viability of 42% following 3BP alone but increasing to 62% and 73% when 3BP was combined with 1 mM or 5 mM CHC respectively (Fig. 1i). The addition of CHC to 3BP did not affect MDA-MB-231 cell viability.
Intracellular bromide rapidly increases in MCT1-expressing cells following exposure to 3BP
According to the proposed mechanism of action of 3BP, bromide is the leaving group in a nucleophilic substitution reaction which results in a "pyruvylated" substrate and free bromide. Intracellular bromide (sum of 78Br and 80Br) in total cell lysates was used as a measure of cellular uptake of 3BP. Within 5 min of the addition of 3BP to the culture medium, bromide levels increased 4.38-fold and 2.55-fold in BT20 and MDA-MB-231 cells, respectively (1.8-fold difference, P < 0.001). The difference between the two cell lines increased further with time; by 15 min, FC was 7.42 and 3.08 for BT20 and MDA-MB-231 cells, respectively, P < 0.001 (Fig. 1j). For the later time points (up to 60 min), the intracellular content of bromide decreased in BT20 cells, while in MDA-MB-231 cells, bromide content did not change significantly. Results for intracellular bromide levels for sc-BT20 and siMCT1-BT20 are shown in Figure S3.
3BP inhibits GAPDH but not hexokinase
Changes in the metabolites involved in the metabolism of glucose, specifically, glycolysis, the pentose phosphate pathway (PPP) and the tricarboxylic acid cycle (TCA) are presented in Fig. 2 and qualitatively summarized in Fig. 3. For each metabolite, the fold-change (FC) of each cell sample is presented as the boxplot per pathway. The statistical comparisons in the boxplots refer to the differences between the groups, highlighting the dependence of the change on MCT1 expression. The accompanying heat maps show the P values of the metabolite change within each cell line, with statistically significant changes (P < 0.05) in blue. The addition of 3BP resulted in a marked accumulation of the intermediates that follow the HK reaction (glucose/fructose phosphates) in BT20 but not in MDA-MB-231 or siMCT1-BT20 cells (BT20 vs siMCT1-BT20 or MDA-MB-231, P < 0.001) (Fig. 2a). Conversely, 1,3/2,3-biphosphoglycerate, the intermediate immediately following the GAPDH reaction, was selectively depleted in MCT1-positive cells, P < 0.0001 (Fig. 2a). Together, these observations are consistent with GAPDH but not HK inhibition by 3BP.
Pentose phosphate pathway is upregulated in response to 3BP
Given the inhibition of the glycolytic GAPDH, the proportion of glucose/fructose-6P entering the pentose phosphate pathway (PPP) might be expected to increase (Fig. 3). Accordingly, the results presented in Fig. 2b indicate differential upregulation of PPP metabolites in MCT1-expressing cells (with the exception of 6P-gluconate), both in the oxidative (ribulose-5P, ribose-5P) and the non-oxidative branch (sedoheptulose phosphates). Upregulation of the PPP is a cellular response to oxidative stress and/or need for nucleic acid precursors.
The TCA metabolite abundances are not significantly altered by 3BP treatment
The levels of all detected TCA cycle metabolites remained close to the baseline level (log2(FC)<1). Relatively small differences between the different cell types were observed. These changes in MCT1-expressing BT20 cells are summarized qualitatively in Fig. 3. Tight distributions were found in BT20, sc-BT20 and siMCT1-BT20 cell lysates but very broadly distributed levels for all metabolites were observed for MDA-MB-231 cell lysates. A marked decrease in 3-oxo-glutarate was observed in 3BP-treated MDA-MB-231 cells, compared to baseline. Succinate is the only intermediate that showed a slight but significant accumulation in BT20 and sc-BT20 cells compared to MDA-MB-231 cells (Fig. 2c). Dehydrogenation of succinate to fumarate is catalyzed by succinate dehydrogenase, which is inhibited by malonate an intermediate that is also upregulated in BT20 cells (log2(FC) = 0.77 and 0.33 for BT20 and siMCT1-BT20, respectively, P < 0.001). Note that although malonate is not shown in Fig. 2, it was identified in the metabolomics analysis. Crucially, TCA can be fuelled by glutaminolysis via α-ketoglutarate (αKG). All treatments were carried out in complete growth medium, where glutamine is abundant.
Glutathione and NADH are depleted at early time points
Evidence that MCT1-expressing cells undergo oxidative stress when treated with 3BP was provided by the upregulation of PPP (Fig. 2b), a major pathway in cellular defense against oxidative stress. PPP is the main cytosolic source of NADPH. Although NADPH was not directly detected, the upregulation of ribose-5P, the product of the first non-oxidative reaction, confirms the oxidative three-step conversion of glucose-6P to ribulose-5P (oxidative strand of PPP), is operating, thus producing NADPH (2 eq). Further, GSH and NADH were both simultaneously depleted (Fig. 4), with lowest levels within 15-30 min of initial exposure to 3BP. This was different from the metabolic pathways presented in Fig. 2, in which the most significant changes were observed at 1 h (data not shown for 5, 15, and 30 min). Sc-BT20 cells presented anomalous behavior with regard to glutathione, with a pattern more closely resembling that of siMCT1-BT20 cells than the wild type. This suggests that this behavior could be related to the transfection with siRNA. Partial recovery was observed by 60 min. In contrast to NADPH, GSH can be "pyruvylated" by 3BP hence its regeneration in the presence of NADPH is not possible. Glycolysis is a cytosolic source of NADH, crucially at the GAPDH step, where NAD+ is reduced to NADH, which is in agreement with the observed depletion of NADH.
Nucleotide synthesis is downregulated after 3BP treatment
The level of nucleotides deviated furthest from baseline in BT20 compared to other cells following exposure to 3BP (Fig. 5). The mean level of ATP was lowest in BT20 cells (log2(FC) = −0.89) (Fig. 5b), consistent with the observed inhibition of glycolysis in this cell line on exposure to 3BP. MDA-MB-231 and siMCT1-BT20 cells did not show an overall decrease in ATP: log2(FC) = 0.49 and 0.12, respectively. Further, the three nucleotides whose levels were found to be increased were monophosphates (AMP, GMP, and CMP) (Fig. 5a) while di- and tri-phosphates were decreased in BT20 cells (apart from CDP) (Fig. 5b). Also, there is a difference between deoxyribonucleotides (Fig. 5c). For example, dCTP was significantly depleted in BT20 and sc-BT20 cells (log2(FC) = −2.09 and −1.18, respectively) but not as markedly in siMCT1-BT20 and MDA-MB-231 cells (log2(FC) = −0.69 and −0.23, respectively), although values were statistically significant for all groups (P < 0.0001). Declining ATP levels were consistent with the lower levels of di- and tri-phosphates despite the increase in ribose-5P levels, which is an essential substrate for nucleotide synthesis.
3BP selectively decreases the acidification of culture medium
Measurements of extracellular media acidification rate (ECAR) and oxygen consumption rate (OCR) using a Seahorse XF96 analyzer showed that ECAR, a metric for glycolytic metabolism, was selectively decreased in BT20 cells (55.3 to 23.7 mpH/min, P < 0.0001) but not in MDA-MB-231 cells upon exposure to 100 μM 3BP for 1 h (Fig. 6a). Simultaneously, a less dramatic but statistically significant increase in the OCR signifies that 3BP causes a shift to oxidative metabolism selectively in BT20 cells (P < 0.01) (Fig. 6b). Combined, these effects result in a rapid and substantial shift toward oxidative metabolism, evidenced by the OCR/ECAR ratio (Fig. 6c). To further elucidate the kinetics of this shift, 3BP was injected via the cartridge ports following a baseline measurement and the change in ECAR, OCR, and OCR/ECAR was recorded in real-time (Fig. 6d, e, and f). The smaller observed effect demonstrated by the time-course experiment is expected as in this case the measurements occur in real-time while there is a significant time interval between cell treatment and measurement when pre-treated cells are used. Although a sub-toxic concentration of 3BP (20 μM) did not result in statistically significant changes within 1 h (Fig. 6a, b, and c), prolonged incubation with 20 μM 3BP for 24 h resulted in a statistically significant selective decrease in ECAR (Figure S4A, 69 to 55.5 mpH/min, P < 0.05), although at this low concentration, glycolytic inhibition, as indicated by the low ECAR, was not accompanied by a significant increase in the OCR (Figure S4B), indicating unaltered oxidative metabolism.
3BP reduces clonogenic survival of MCT1-expressing cells, potentiating external beam radiation
The impact of ionizing radiation on cell survival, alone, or in combination with 3BP pre-treatment, was evaluated using clonogenic assays. Treatment with 50 μM 3BP had minimal impact on clonogenic survival on BT20 cells, in agreement with the MTT assay (Fig. 7a). In contrast, 100 and 150 μM 3BP substantially decreased cell survival (surviving fraction, SF 0.23 and 0.003, respectively, P < 0.0001). The lowest radiation dose used (2 Gy) was not cytotoxic in BT20 cells, while 4 and 6 Gy resulted in marked reduction in the number of colonies (SF 0.17 and 0.15, respectively, P < 0.0001 compared to control). The combination of 50 μM 3BP with 2 Gy did not decrease the SF significantly compared to 50 μM 3BP alone. However, an additive contribution of a sub-toxic radiation dose (2 Gy) to the 3BP-induced cytotoxicity was observed with 100 μM 3BP (SF 0.04 for combination compared to SF 0.23 for 3BP alone, P < 0.0001). In contrast, potentiation of the efficacy of ionizing radiation was not observed for either of the MCT1-negative controls (MDA-MB-231 and siMCT1-BT20) (Fig. 7b, c). The siMCT1-BT20 cells were strikingly more sensitive to radiation alone compared to the wild type BT20 cell line. For example, 2 Gy decreased the SF of siMCT1-BT20 to 0.08 compared to having no effect on BT20 (P < 0.001). Notably, both MDA-MB-231 exposed to 150 μM 3BP and siMCT1-BT20 exposed to 100 and 150 μM 3BP did show a low level of response to 3BP although its effect on viability was markedly less than that observed in BT20 cells. This may reflect the influx of low levels of 3BP by other routes or, in the case of siMCT1-BT20, incomplete knockdown of MCT1 as would be expected with the use of siRNA.
Rights and permissions
Open Access This article is licensed under a Creative Commons Attribution 4.0 International License, which permits use, sharing, adaptation, distribution and reproduction in any medium or format, as long as you give appropriate credit to the original author(s) and the source, provide a link to the Creative Commons licence, and indicate if changes were made. The images or other third party material in this article are included in the article's Creative Commons licence, unless indicated otherwise in a credit line to the material. If material is not included in the article's Creative Commons licence and your intended use is not permitted by statutory regulation or exceeds the permitted use, you will need to obtain permission directly from the copyright holder. To view a copy of this licence, visit http://creativecommons.org/licenses/by/4.0/. The Creative Commons Public Domain Dedication waiver (http://creativecommons.org/publicdomain/zero/1.0/) applies to the data made available in this article, unless otherwise stated in a credit line to the data.
Disclaimer:
This article is autogenerated using RSS feeds and has not been created or edited by OA JF.

Click here for Source link (https://www.biomedcentral.com/)