In-depth phenotyping for clinical stratification of Gaucher disease – Orphanet Journal of Rare Diseases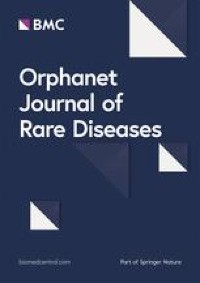 Population demographics and disease characteristics
Table 1 shows the baseline characteristics of the cohort: the population is stratified by age (children, up to the age of 18 years; adults, 18 years or older) and the initially assigned subtype of Gaucher disease (type 1 and 3). Of the 250 patients (128 male and 122 female, median age 46 years, range: 5–87), 223 had a clinical diagnosis of non-neuronopathic type 1 Gaucher disease (120 males and 103 females; median age 48 years, range: 5–87) and 27 of neuronopathic type 3 Gaucher disease (8 male and 19 female; median age 23 years, range 5–60), as determined by the participating physician. Of note, 26 patients (13 male and 13 female; 17 type 1 and 9 type 3) were under 18 years of age when enrolled. Of the patients with type 1 Gaucher disease, 7 had Parkinson disease (median age of this diagnosis 52 years, range: 35–70). Eighty-five patients had a family history of Parkinson disease and/or dementia.
Forty-three patients (17%) stated that they were of Jewish descent; no patient of Jewish ancestry had neuronopathic (type 3) Gaucher disease. No other ethnic information was formalized for classification. Despite the rarity of the condition, overt consanguinity was identified in only 18 (7%) of the parents. Onset of symptoms or signs attributed to Gaucher disease had occurred earlier in patients with type 3 disease (median at 1 year, range: < 1–16) compared with those assigned to the type 1 category (median age 13 years, range: < 1–72). The most frequent presenting manifestation was an enlarged abdomen (15%), often with a bleeding tendency (17%). Other manifestations are set out in Table 1.
Most patients were diagnosed in childhood: the median age was 16 (range: < 1–73) years. Those with type 3 disease were much younger at diagnosis (median age 2 years, range: < 1–16) than type 1 (median age 20 years, range: < 1–73). The ratio of females to males in this group is 2.4 but does not differ significantly from a random sample (χ2 1.53 with Yates correction, p = 0.216). Of note, 13 (5%) patients did not give a history of Gaucher-related symptoms: 8 were diagnosed as a result of family screening after an index case was identified; 4 were identified incidentally (test performed for a reason unrelated directly to health) and in one patient in response to other manifestations not considered to be Gaucher-related. None was identified by prenatal diagnosis or newborn screening. Although the clinical diagnosis in all cases was suspected by a combination of features and acid β-glucosidase assay is now more often requested, historically the most common primary diagnostic indicator was bone marrow biopsy (29%). Confirmation of the suspected diagnosis in all cases required either definitive measurement of enzyme activity (typically in peripheral blood leukocytes) or molecular analysis of GBA1 in genomic DNA. To detect recombinant alleles and those harbouring deletions such as the del55 bp, as well as novel GBA1 variants, sequencing of the GBA1 locus in genomic DNA was undertaken in the entire cohort (see methods and below). The procedure followed standard clinical sequencing practice to ensure that the functional gene and not the vicinal GBA pseudogene was amplified for characterization in isolation.
Complete genomic sequencing identified causal mutations of the GBA1 gene in 248 patients (Additional file 1: Table S7); one patient harboured two previously unknown mutant alleles and in one sibling of a known patient, no DNA was available for analysis; two mutant PSAP alleles in trans had been determined in one adult. The most common GBA1 variant was p.Asn409Ser (N370S) followed by p.Leu483Pro (L444P) and p.Arg502Cys (R463C), accounting for 42.2, 19.5 and 3.8 percent of the 498 mutant GBA1 alleles, respectively. Genotype frequencies reflected this distribution: 33 patients had a homozygous N370S genotype of whom a majority but not all stated that they were Jewish (all had non-neuronopathic type 1 disease); 20 were L444P homozygotes (all with neuronopathic disease); two patients were homozygous for R463C. Of the most frequent compound heterozygotes, 38 were N370S/L444P and 12 were L444P/R463C. Three of the seven patients with Parkinson disease were homozygous for N370S; of the other four, one was homozygous for R463C, two were N370S/L444P and one had the L444P/R463C compound GBA1 genotype. In patients originally classified as having type 1 disease, four fifths harboured at least one copy of N370S; in those classified as type 3 disease, nearly 90% had at least one copy of the recurrent L444P allele. Both alleles were present among the 40 patients who were neurologically re-evaluated; apart from those related to Parkinson disease, no patient habouring the N370S allele was found to have neurological signs. In the cohort as a whole, recombinant, splice-site, the RecΔ5 (del55bp) and novel mutant alleles, as well as previously described double missense mutations in cis (e.g. D409H + H255Q) were each identified in several patients (Additional file 1: Table S7).
Skeletal manifestations
The skeletal manifestations of Gaucher disease in this study cohort were clinically and radiologically diverse (Fig. 1, Table 2 and Additional file 2: Fig. S1). Quantification of the periodicity and presence or absence of bone pain entered into the Zimran Severity Score Index [36] was carried out at enrolment in 201 patients. Of these, 131 suffered pain (chronic in 31 patients, frequent in 34, occasional in 41, periodicity not stated in 25); pain occurred at all ages and only 70 were pain-free. The severity of skeletal pain, assessed by using the Gaucher Disease Type 1 Severity Scoring System, GD-DS3 [37], was recorded in a subset of patients (n = 129), and was extreme in two, severe in 14, moderate in 47, mild in 41, and was not scored in 25 patients.
Symptomatic osteonecrosis, the most clinically significant and disabling skeletal manifestation of Gaucher disease, occurred in seventy-six patients. Among these, 43 had one episode and 33 had two or more episodes. Osteonecrosis caused bone pain in 45 or classical acute bone crisis in 30 cases, while only one patient had skeletal symptoms that were not painful. The median age at first episode of osteonecrosis in these 76 patients was 22 (range 4–64) years: of these, nearly 90% occurred in the femur (distal or proximal), 4% occurred in the humeral head, 3% in the tibia and 4% at other sites.
Skeletal involvement in Gaucher disease includes reduced bone mineral density (BMD) which can be detected using dual-energy X-ray absorptiometry (DXA) and predisposes to fracture. Although most patients had had multiple DXA measurements between presentation and recruitment to the study, DXA determinations ± 24 months from enrolment were available in a majority (n = 189 spine; n = 165 hip; n = 77 forearm; Table 2). Overall median vertebral bone mineral density of L1–L4 was 0.982 (range 0.547–1.446) g/cm2. The median total hip and femoral neck BMD were 0.924 (0.600–1.276) and 0.801 (0.464–1.360) g/cm2, respectively. Median forearm density was 0.653 (0.458–0.871) g/cm2. Among postmenopausal women and men aged 50 years and older, 24 had DXA T-scores within the healthy reference range, while 34 had T-scores between − 1 and − 2.5 that are considered osteopaenic and 23 had a T-score of -2.5 or lower—taken to indicate osteoporosis. Among premenopausal women and men younger than 50 years, 94 had DXA Z-scores within the expected range for age, while 17 had a Z-score of -2.0 or lower and thus below the expected range for age.
Sixteen males and 21 females had a history of one or more fragility fractures at any site; the median age at first fragility fracture was 36 (range 4–78) years. The spleen had been removed in twenty-three of the 37. Of the total of 79 fragility fractures at recruitment, 30% had occurred in the spine; 29% in the hip/femur; 16% were in the ribs; 6% in the wrist and 19% occurred elsewhere. As detailed in Table 1, patients with type 3 disease generally had lower bone density at a younger age: those who suffered at least one fragility fracture, had their first episode earlier (median age 20 years, range: 4–50) than those with type 1 disease with one or more fragility fractures (median age 44 years, range: 13–78 years).
Radiological signs of osteoarthritis and frank osteolytic lesions were reported in 105 and 13 patients, respectively. Erlenmeyer flask deformity based on individual radiographic assessment was present in 80 out of the 125 adult patients for whom radiographs of the knee and distal femur were available for re-analysis. A defining ratio between the diameter of the femoral shaft 4 cm from the physis to the diameter of the physeal baseline of greater than 0.57 was used [38].
Orthopaedic surgery had been undertaken in sixty-two patients: procedures were mainly carried out for joint destruction related to osteonecrosis but surgery was also required for fractures.
Neuronopathic disease
Of the 27 patients with a diagnosis of chronic neuronopathic disease (type 3) at enrolment, the median age was 23 years (range: 5–60); four were older than 40 years. Neuronopathic features had often been detected after Gaucher disease was diagnosed: the most common presenting feature was a horizontal saccadic eye movement defect, typical of the disorder. After Gaucher disease had been diagnosed, formal recognition of the neuronopathic manifestations occurred within one year in 17 of the 27 patients, but in the remaining 10, these manifestations remained undocumented for between 2 and 48 years. Hepatosplenomegaly was the most frequent presenting manifestation, often in association with neurological signs, or as an incidental finding during assessment for an unrelated childhood illness, typically a respiratory complaint. In four patients, splenomegaly without clinical enlargement of the liver led directly to the diagnosis. One patient with neuronopathic Gaucher disease was identified after the diagnosis had been made in a sibling. In all four patients for whom longitudinal growth data were available, height velocity improved after enzyme infusions started; catch-up growth was accompanied by salutary changes in peripheral blood counts, hepatosplenomegaly and plasma chitotriosidase activity.
Two patients with neuronopathic Gaucher disease had received a bone marrow transplant as a primary intervention at the ages of 18 months and 11 years; the other patients are treated by enzyme therapy. Enzyme therapy was started at various times – before the age of 1 year to 41 years of age; median 3 years.
Impaired horizontal saccadic eye movement was present in all patients entering the study with neuronopathic Gaucher disease; more than 70% also had defective vertical saccadic movements. Strabismus was present in 22 (> 80%) of the patients (reflecting abducens nerve palsy); increased muscle tone and tendon reflexes were noted in 18 and intention tremor in 14 patients. Myoclonus and epilepsy, including myoclonic seizures, occurred in five patients. Disease severity, as determined by the modified Severity Scoring Tool (mSST) [39, 40], ranged from 0.5 to 19.5 at recruitment (higher scores indicating more severe disease; maximum 36); the mean score was 6.3 ± 5.4.
Patients with neuronopathic Gaucher disease at recruitment had non-neurological comorbidities. The most frequent were kyphosis (and/or scoliosis) and infiltrative lung disease—some patients had recurrent respiratory symptoms in the absence of a formal diagnosis of pulmonary infiltration. Of note, no patients were homozygous for the p.Asp448His (D409H) mutation in GBA1 and, as expected, none had the associated calcific cardiac valve disease nor aorto-coronary involvement.
Other neurological manifestations
Beyond the 27 patients assigned to type 3 (neuronopathic) disease at baseline as above, during the prospective study period, additional patients with neurological signs were found (see Fig. 2). Forty patients previously classified as type 1, non-neuronopathic Gaucher disease at enrolment, were examined opportunistically by a neurologist as a convenience sample.
This supplementary examination included the assessment of saccadic eye movements as part of a parallel study and in all but one, a video-oculographic assessment was undertaken using EyeSeeCam [41]. Twenty-five patients were selected at random and 15 were examined because of clinical features of severe systemic disease and/or with GBA1 genotypes recognised to be adverse: L444P, R463C, W184R in homozygous or heterozygous form as well as rare alleles (including the RecNciI complex variant). Of note, several of these potentially adverse genotypes are also present in the remaining Gaucherite cohort not yet subject to independent re-examination by a neurologist.
As depicted in Fig. 2, of the forty patients in all, 25 had a normal clinical examination on review and of these, three had abnormal saccades detected by oculography and on careful scrutiny, other neurological features (two had an undefined cognitive and behavioural phenotype; the remaining patient suffered seizures with abnormal magnetic resonance brain imaging). Also as shown in the figure, fifteen of the forty re-examined patients had abnormal neurological signs—two had Parkinson disease. Development of Parkinson disease, with or without Lewy body dementia, is an uncommon but now recognised feature of type 1 Gaucher disease; abnormal oculography occurs in Parkinson disease [42]. The thirteen (non-Parkinsonian) patients with neurological signs, including abnormal ocular signs, may be eligible for reassignment to Gaucher disease type 3, since the presence of supranuclear ophthalmoplegia with abnormal saccades is claimed to be essential for the diagnosis of chronic neuronopathic Gaucher disease [43]. Four of these patients, were found to have florid manifestations of type 3 disease with additional severe systemic features that included kyphosis.
In summary, of the group of forty patients formerly classed as having type 1 disease who were later reviewed by a neurologist in this study, sixteen were found to have neurological signs associated with neuronopathic Gaucher disease and two had Parkinson disease. Individual GBA1 genotypes in these patients, with totals in parenthesis, were: L444P/R463C (4); R463C/RecNci1 (4); L444P/P266R (1); L444P/P266A  (1); R463C/IVS2 + 1G (1); R463C/G377R (1); R463C/R257Q (1); R463C/R496C (1); RecNci1/ R262G (1); H311R/R359Q (1) (Additional file 1: Table S7).       
Other manifestations
Haematological findings
Within 30 days of enrolment, the mean haemoglobin was 139 g/L (range 101–178) and the platelet count was 189 × 109/L (range: 39–489). The effect of splenectomy on the platelet count was evident in the splenectomised subgroup compared with non-splenectomised patients; there was no material difference in haemoglobin concentration (Table 3).
Pulmonary disease
Pulmonary manifestations of Gaucher disease have been described but there is a lack of consensus about the nature of the pathological process and its classification. Eight patients with type 1 disease had pulmonary disease for which no other cause could be identified: thoracic imaging in this group, revealed bronchiectasis, fibrosis, interstitial disease (with nodules and interlobular septal thickening) and signs of pulmonary hypertension. Twenty-two patients with type 3 disease had intermittent respiratory symptoms: eight had recurrent respiratory infections or symptoms suggesting asthma; they had not undergone more detailed radiological investigation (e.g. computerized X-ray tomography). One patient had isolated pulmonary hypertension of unknown cause and the 13 remaining had bronchial and interlobular septal thickening, reticular-nodular shadowing with a ground-glass appearance on tomographic scans; cystic changes also occurred. One patient had recurrent pneumothoraces: histology of pulmonary tissue and bronchoalveolar lavage from this patient showed Gaucher cell infiltration. A further patient suffered pulmonary haemorrhages that required therapeutic embolisation. See Table 4.
Hepatic disease
Clinical features of liver disease with abnormal imaging with or without histopathological findings indicating fibrosis or cirrhosis not clearly attributable to fatty infiltration or alcoholic liver disease, were identified in fourteen patients (9 with type 1, and 5 with type 3 Gaucher disease; Table 4). Eleven of these had been splenectomised and in several, the liver injury had been documented before enzyme therapy was started. In these 14 patients, the median interval between diagnosis of liver disease and Gaucher-specific therapy was 5.5 years but with a wide range—treatment having started 27 years before and up to 8 years after liver disease was recognized. Liver transplantation had been carried out in two patients: one had acute hepatic decompensation and the other, hepato-pulmonary syndrome. These individuals continue to receive enzyme therapy with good effect and were alive 19 and 21 years after transplantation. A further fourteen patients had structural liver abnormalities identified on imaging but a formal diagnosis by biopsy has not been made. The abnormalities include irregularity of the hepatic capsule, focal lesions, atrophy, calcification, and hepatic infarcts. More detailed studies on the hepatic and pulmonary manifestations of patients in the GAUCHERITE cohort will be reported separately and where possible this will include a systematic re-evaluation of the neurological findings across the entire cohort.
Malignant disease
Twenty-three patients with type 1 disease (of whom 9 were splenectomised) had documented cancer (median age 62 years, range: 18–83). Of these, > 80% had non-haematological cancer [7 cutaneous, 4 gastro-intestinal, 2 breast, 2 nervous system (cerebral meningioma and spinal cord tumour), one each of hepatic, renal, genito-urinary tract and respiratory]. Of the four patients with haematological cancer, 3 had myeloma and one, B-cell lymphoma—Tables 4, 5 and 6.
Treatment status
Splenectomy
Overall, one quarter of the patients had undergone splenectomy (median age of the procedure, 17 years, range: 1–58). The spleen has been removed in one third of those classified with type 3 Gaucher disease—in all instances in infancy and childhood (median age 5 years, range: 1–15). Three quarters of the splenectomies had been carried out before 1992–3, when tissue-derived enzyme therapy first became available in the European region before full regulatory approval: alglucerase was marketed from 1994 in Europe; the recombinant product, imiglucerase, was approved for marketing in 1997, followed by velaglucerase alfa in 2010 [20, 44].
It is noteworthy that of the 15 patients who underwent splenectomy after 1993, cytopenia was an unusual indication. In eight patients, the spleen had been removed for diagnostic purposes (e.g. suspected malignancy) before referral to the specialist service; in a further three, the indication post-traumatic splenic rupture. Splenectomy was carried out for other reasons in three patients: inadequate responses to enzyme therapy with concern about bleeding risk, management of splenic infarction—and for an unknown indication in one patient.
Haematopoietic stem-cell transplantation
Two patients (1 man aged 46 and 1 woman, aged 30 years at recruitment) in the study had undergone haematopoietic stem cell transplantation as a primary intervention for Gaucher disease. Both share the p.Leu483Pro (L444P) homozygous genotype and have a classical "Norrbottnian" type 3 phenotype [6, 8, 45]. Transplantation from HLA-matched related donors was carried out in childhood (aged 11 years and 18 months, respectively). Splenectomy was undertaken before the procedure: growth and haematological parameters responded favourably—although kyphosis and neurological signs have slowly progressed in these patients. These surviving patients are among six transplanted in UK as originally pioneered by Hobbs and colleagues [46, 47].
Enzyme and substrate-reduction therapies
Two hundred and forty-three patients were receiving specific treatment for Gaucher disease within 6 months of recruitment to the study: velaglucerase alfa was given to 141 patients, imiglucerase to 89, miglustat to 4 and eliglustat to 7 (Additional file 1: Table S6). At the time of writing, 65 patients are taking eliglustat and will be the subject of follow-up studies related to safety, tolerability and efficacy based on this cohort. Three patients were taking enzyme therapy combined with substrate-reduction therapy: velaglucerase alfa and miglustat in a patient with type 1 disease, and imiglucerase with eliglustat in two patients with type 3 Gaucher disease.
Treatment-related adverse events
Sixty-eight treatment-related adverse events (of which 36 were in patients receiving miglustat) had been reported in 43 patients. None of the reactions was life-threatening. As a result of adverse events, 25 users of miglustat had stopped this treatment. Seven patients receiving enzyme therapy stopped temporarily (1–4 months) and one permanently, switching to oral therapy (miglustat for 25 months and then eliglustat after a further 53 months). The six other patients all returned to enzyme therapy, one initially returned to alglucerase (in 1993) and two patients receiving taliglucerase alfa returned to either imiglucerase or velaglucerase. These latter are the only preparations currently approved in the UK. In the cohort, infusion reactions have been recorded in two patients: one developed migraine and having developed sensitivity to all three recombinant enzyme preparations, the other switched to oral therapy (eliglustat) after study lock.
Bone specific therapies
Seventy-five patients had received anti-resorptive and/or anabolic drugs before recruitment. Within 6 months of enrollment, 94 patients in all had received a medication to treat or prevent skeletal disease (i.e. supplemental calcium and/or vitamin D, anti-resorptive or anabolic drugs). Seventy-nine patients had received calcium alone or in combination with vitamin D; 14 had received bisphosphonates alone or in combination with calcium and/or vitamin D supplements and one patient had received anabolic treatment in combination with calcium and vitamin D supplements (Additional file 1: Table S6).
Effect of splenectomy on skeletal manifestations
The occurrence of symptomatic osteonecrosis was strongly associated with splenectomy (Fig. 3A): controlling for gender, the hazard/intensity ratios for first and subsequent events were about 3 times greater in patients after splenectomy (p < 0.0001).
Splenectomy also influenced fracture risk (Fig. 3B). Controlling for gender, the hazard ratio for first fragility fracture in patients after undergoing splenectomy was nearly three-fold greater than those in whom the spleen was, or is intact (p = 0.01). Splenectomy was additionally associated with an approximately sixfold greater risk of repeated fragility fractures (p < 0.0001). Figure 3 shows the temporal relationship to first skeletal events and the association of splenectomy, from diagnosis onwards: the two panels compare events for osteonecrosis and fragility fracture—depicting the interaction of age and gender in fragility fractures, in which a component risk due to the menopause in women would be predicted. Risk of osteolytic lesions and the occurrence of orthopaedic procedures were about 2.7- and twofold respectively higher after splenectomy, when controlled for gender (p = 0.12 and p = 0.01, respectively).
Symptomatic osteonecrosis and fracture in relation to Gaucher-specific therapy
Data from two hundred and forty-six patients were available for analysis of the relationship between the skeletal events and introduction of molecular therapies for Gaucher disease. Fifty-one first episodes of symptomatic osteonecrosis were documented in 242 patients when they were not receiving Gaucher-specific therapy (2136 person-years of follow-up), whereas 13 first events occurred in 180 patients after treatment, which was initially enzyme therapy (2493 person-years of follow-up), hazard ratio 0.2, p < 0.001. At the time of data lock, too few patients have been exposed to the other specific interventions (marrow transplantation or substrate reduction therapy) for such analysis (Fig. 4). Age at which treatment began had no detectable effect.
In an Andersen-Gill analysis of 120 repeated events, the rate of symptomatic osteonecrosis was also reduced after specific treatment was started (hazard ratio 0.45, p < 0.001) and again there was no age effect. In contrast, neither the time to first fragility fracture nor hazard of repeated fragility fractures was associated with any, or all of the combined specific treatments, nor was there an effect of age at which treatment started.
Skeletal complications persist in patients receiving bone-specific treatment
Males with Gaucher disease who had treatment given to improve bone density, on average had a lower fragility fracture rate (p < 0.05) and incidence of lytic lesions (p < 0.01) compared with females receiving bone modifying treatment. When followed over 15 years, the average fracture rate for males was 14.8 (95% confidence interval 6.8 to 32.6) per 100 person-years; the corresponding rate for females was 63.5 (43.5 to 92.7).
Rights and permissions
Open Access This article is licensed under a Creative Commons Attribution 4.0 International License, which permits use, sharing, adaptation, distribution and reproduction in any medium or format, as long as you give appropriate credit to the original author(s) and the source, provide a link to the Creative Commons licence, and indicate if changes were made. The images or other third party material in this article are included in the article's Creative Commons licence, unless indicated otherwise in a credit line to the material. If material is not included in the article's Creative Commons licence and your intended use is not permitted by statutory regulation or exceeds the permitted use, you will need to obtain permission directly from the copyright holder. To view a copy of this licence, visit http://creativecommons.org/licenses/by/4.0/. The Creative Commons Public Domain Dedication waiver (http://creativecommons.org/publicdomain/zero/1.0/) applies to the data made available in this article, unless otherwise stated in a credit line to the data.
Disclaimer:
This article is autogenerated using RSS feeds and has not been created or edited by OA JF.

Click here for Source link (https://www.biomedcentral.com/)