Qualitative patient experiences from the Self-Blame and Perspective-Taking Intervention for eating disorders – Journal of Eating Disorders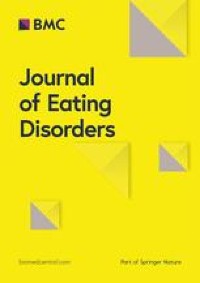 Participants
Twenty-four participants enrolled and attended at least one group therapy session; the participants were split in four separate cohorts. The participants had AN (n = 11), BN (n = 11), and BED (n = 2), and their age ranged from 19 to 41 years (M = 28.5, SD = 5.76). Most participants identified their race as White (n = 22) and ethnicity as non-Hispanic (n = 20). Four participants identified as Hispanic, one as Black, and one as other. Twenty-one participants provided feedback using the short questionnaire after the last session; twenty completed the longer follow-up questionnaire at 1–4 weeks.
Overview of results
The thematic analysis of responses to the post-intervention questionnaire and first follow-up resulted in 149 pieces of text, each representing a participant's complete response to one evaluation item, and 31 codes. In general, multiple codes were attached to a single piece of text. Consistent patterns among the coded data emerged and were contextualized as themes present in ED recovery. After reviewing and grouping codes, three main themes were identified: (1) Developing self-acceptance through emotional reflection, (2) Changing expectations with neurosocial knowledge, and (3) Bonding and vulnerability in social interactions (Table 1; Fig. 1). These data suggest that the intervention targets of self-blame and perspective-taking in relation to social behavior were present in the participants' evaluations after the intervention and were generally well-received.
Developing self-acceptance through emotional reflection
After completing the SBPI, many participants described shifts in their self-perception that allowed them to better understand how others might, in turn, perceive them and how they thought about themselves in relation to that. To the participants, this shift in perception allowed them to re-evaluate how they respond to the way others communicate with them and the actions of others. In this respect, participants described having the ability to refrain from over-thinking about others.
How I interpret things (people's actions) might not be correct. Since this is so, it's important not to try to read too much into things. Also when people compliment it, they mean it in a positive way and nothing more or less.
Other participants described the important role of self-reflection and the ability to think and react to their own feelings. One participant listed the "primary lesson" from the intervention as, "Redirecting the negative self-talk. Catching the constant critical thinking towards myself." In turn, the ability to self-reflect provided participants with a better sense of how to communicate with themselves and others. This provided a degree of emotional freedom, resulting from their shift in perception. Another participant reflected, "I'm not excellent at changing or re-directing my negative self-talk; however, I am so much more aware of what is happening in my mind. There is more of a "pause" between think and do/react." Many participants commented on their tendency to self-blame and the shift in this thinking after completing the intervention: "Noticing I am human and there are flaws and challenges I will walk through. Comparing myself to others is wasted time and energy. It is not helpful."
Importantly, shifts in self-perception are often understood within the context of self-categorization, in which social processes are explained by the shift from a first-person perspective to a third-person perspective [41, 42]. Our participants described how their shifts in perception increased their feelings of empathy, helping them to understand that others may act for reasons unrelated to themselves or for reasons beyond their control. In turn, the participants' ability to understand that others' actions may be unrelated to themselves, allowed them to feel that they are not necessarily the reason for negative actions of those around them. One participant reflected, "Learning about perspective has really stuck with me. I've been thinking more about why people may act or do certain things beyond reasons I can see or assume. I've been trying to put myself in others' shoes as well as tell myself not everything people do that is negative is my fault or because of me." As a result of the understanding that others sometimes act for reasons beyond their control, many participants described a decreased sense of self-blame and a higher sense of self-compassion and self-acceptance. This idea was articulated by one participant:
The fact that not everything is my fault and I don't have to take responsibility for someone else's opinion because they have their own situation.
Changing expectations with neurosocial knowledge
During the intervention, participants were engaged in a series of psychoeducation segments that provided information about social cognition in general as well as neuropsychological antecedents and consequences to their ED. Participants described developing an increased understanding of the pathology of their ED and how their brain functions in relation to those of healthy controls. With this, participants felt they had a better understanding of the way in which the ED brain operates.
I think the psychoeducational research was very insightful, as well as informative. I enjoyed learning about the depth of my disease and how it can affect my brain's functioning.
Participants enjoyed reflecting on their ED within a more neuropsychological context as well. Some women described this as being coupled with a sense of relief, understanding that their disease is not something to be at fault for and can be managed. As one participant stated:
I like knowing there is science to back up the way I am, it's not just something in my head. It gives me hope to know if I just keep practicing the things I learned that I might be able to not feel this way forever or be able to control it better.
Some participants found the psychoeducation and the homework to be the most helpful parts of the intervention, in particular the social perspective-taking exercises.
The psychoeducation allowed me to realize the importance of thinking about things with an outside perspective. The homework put the psychoeducation to use and applied it on a personal level which allowed for more growth.
The psychoeducation components focused on creating a better understanding of both attribution biases and perspective-taking; attribution bias is important in self-regulation and impacts on social expectancies [40]. Many participants described a tendency to make assumptions that others' actions were caused because of something they had done wrong. In learning about cognitive biases, participants felt they were better able to understand that others' actions are often unrelated to themselves. For example, one participant expressed:
Being aware of/processing different people's reactions or perceptions of a situation. The fact that not everything is my fault and I don't have to take responsibility for someone else's opinion because they have their own situation.
Likewise another participant reflected:
I have been allowing to give myself the benefit of the doubt more often when someone acts negatively towards me like it isn't always something I've done wrong or my fault.
The relationship between one's mental representations of the world around them and other people acting in their environment, was further explored in the psychoeducation with the participants, with an emphasis on how different people have different perspectives. This understanding of attribution biases and perspective-taking led many women to reflect on how their attribution biases might impact their relationships and/or interaction with others. This was further contextualized by participants who suggested that the uniqueness of certain situations they encounter should result in different reactions, both from themselves and the other involved persons. A participant reflected, "I feel like I understand assumptions more, about how you can't always change them and may just have to accept that people think or feel a certain way, but you don't have to agree. I think more about my own reactions and judgments as well."
Group bonding and vulnerability in social interaction
The importance of bonding with others and being vulnerable in social interactions was a key takeaway from the intervention. Participants remarked on the benefits of bonding with women who also have EDs, and describing communication improvements from the activities. In so doing, participants felt they were better prepared to ask for help and find support in others who share similar journeys. Accordingly, one participant wrote, "I really enjoyed doing team building activities with the girls. What I took away from that experience is that we need each other's support, in one form or another. Just being around girls that I know struggle with similar issues made me more motivated for recovery."
Similarly, teamwork and enjoying cooperative tasks were highlighted repeated by participants: "The art and teamwork aspect were the most beneficial". One participant noted that the group changed how she approached social interactions, "[Most valuable?] The art projects. It was a new process for me and made me think about working with others in a different way."
Although the bonding that occurred made some participants feel vulnerable, they felt that this vulnerability was useful in building trust with one another. Participants described a decreased sense of "feeling in competition" with one another, and instead, bonding over commonalities. This was particularly highlighted in the art tasks which they felt explored complex tendencies and characteristics shared among the women. As one described:
This also engaged us a lot beyond being vulnerable and talking mostly about ED topics. There were points of vulnerability, but it also felt bonding to do silly tasks that took teamwork and trust.
Even some who did not enjoy the art therapy, noted utility from learning from the group interactions: "Art therapy was not my favorite, however it was effective in me addressing social dynamics with my therapist, so maybe it was also helpful." The team building aspect of the intervention led participants to feel encouraged to "step out of their comfort zone" and work with others.
Exclusion of ED symptom discussion
Participants were specifically asked about whether the rule to avoid personal ED symptom/behavior discussion was helpful or not and why in the feedback questionnaire. While the responses aligned with themes described previously, we discuss separately to enrich our understanding of how patients with EDs perceive their experiences in groups with and without ED talk.
In response to this query, many participants detailed prior experiences with negative group interactions around ED behaviors, and appreciated the guideline that personal ED discussion would be avoided as these were deemed triggering. One participant said "Most times sitting around and talking about ED behaviors actually makes me want to practice my eating disorder" and another said "[Discussing ED behaviors] can turn into triggering, unhelpful war stories". A third stated: "If it were allowed, I feel like people would feed off of each other's eating behaviors and it wouldn't feel as if we were productively changing behavior." Another reported: "So helpful! Because I have noticed through treatment that people with EDs can get caught up in basically segregating with others who are more "like them". But this intervention kept everyone together." Another noted "I think it was helpful because I'm sure we all have different experiences and it would be hard if one person took control of the conversation to fit their needs". One who found it unhelpful noted wanting to learn about the other participants' illnesses as a means to bonding "I also was hoping to hear what other girls in the group were struggling with in their eating disorders" and another "I think it would be good to hear some people are not alone in this and as a group we could help each other out". All of these comments reflect on the "Bonding and vulnerability in social interactions" theme previously detailed, but adds the nuance that many of these participants had experienced negative social interactions related to ED symptom discussions in other settings.
Some interest in discussing ED behaviors was related to a desire for more specific information about ED pathology. "Not talking about it makes it more general and you can apply what you learned to all things, not just eating. But if we had discussed how it related to eating disorder I might feel more empowered in that one specific area". And another "This gave us the opportunity to get educated on life, environmental, and society, and how it effects our minds and EDs." Another person enjoyed the opportunity to focus on other things: "I liked that part of it. Once you get on that topic [personal ED symptoms], it can take up the whole session and still not be resolved or finished. It was really good to talk about the brain, the art projects, and why things are, and offer and hear the others' feedback." These types of comments reflected the desire to learn more about psychology and brain function, aligning with the "Changing expectations with neurosocial knowledge" theme.
A few comments suggested that avoiding eating discussion was helpful by diminishing the importance of the ED identity, fitting the first theme of "Developing self-acceptance through emotional reflection". For example, one said "Helpful – because it put the focus more on underlying causes rather than the eating disorder. It eliminated some of the feelings of guilt and helped me be more open." And another stated that "It felt like we had more to ourselves than just the ED" because ED talk was not involved in developing the relationships with others in the group, allowing the person's identity to expand beyond the ED.
However, one participant disagreed, stating that "I think it was unhelpful because ED behavior – frequency, intensity, duration – is the main meter of recovery in action. And you can't know how you're doing if you don't have good data/troubleshoot trends in data". And a few suggested benefits from avoiding ED discussion in the group depend on specific stage of recovery: "I think it depends on the participants. Some were wanting to talk about it because they wanted to see how other people go through it." One participant believed it was "Unhelpful because I feel like I didn't get the opportunity to really discuss what I felt are the core issues to my eating disorder." And another reported that "It [not talking about ED] was helpful for me because my main issues right now are not my eating disorder, but rather depression and anxiety."
Rights and permissions
Open Access This article is licensed under a Creative Commons Attribution 4.0 International License, which permits use, sharing, adaptation, distribution and reproduction in any medium or format, as long as you give appropriate credit to the original author(s) and the source, provide a link to the Creative Commons licence, and indicate if changes were made. The images or other third party material in this article are included in the article's Creative Commons licence, unless indicated otherwise in a credit line to the material. If material is not included in the article's Creative Commons licence and your intended use is not permitted by statutory regulation or exceeds the permitted use, you will need to obtain permission directly from the copyright holder. To view a copy of this licence, visit http://creativecommons.org/licenses/by/4.0/. The Creative Commons Public Domain Dedication waiver (http://creativecommons.org/publicdomain/zero/1.0/) applies to the data made available in this article, unless otherwise stated in a credit line to the data.
Disclaimer:
This article is autogenerated using RSS feeds and has not been created or edited by OA JF.

Click here for Source link (https://www.biomedcentral.com/)